ASIA-HONGKONG: CHINESE NEW YEAR – Friday, February 06, 2018 Be careful what you eat at Lunar New Year – it could make or break you in 2018, according to Chinese food symbolism
Many dishes have symbolic meanings in Chinese tradition, with some luckier than others
 HONG KONG NEWS
.
With Lunar New Year just around the corner, many Hongkongers will be looking to boost their luck for the coming 12 months by tucking into auspicious foods as part of the traditionally lavish festival feast.
   …… ASEANEWS.NET
Food symbolism goes back centuries in China, and is taken very seriously on special occasions such as Lunar New Year.
This year the first day of the festival falls on February 16. Enjoying extravagant foods with family and friends is arguably the cornerstone of the occasion, along with receiving the ubiquitous red envelopes full of cash (called lai see in Cantonese, or hongbao in Mandarin).
Dishes may vary slightly according to regional and family customs. Dumplings (gau ji) are more commonly served in the north of China, while Hong Kong families often go for a dim sum meal.
All food items have their symbolic meanings which, for Hongkongers, are often derived from their Cantonese homonyms. For instance, the Cantonese word for lettuce – sang choi – sounds very similar to the phrase which means "growing wealth". Of course, nothing considered "unlucky" is allowed near the dining table.
Six top healthy food trends for 2018, from the next superfoods to a planet-friendly animal protein source
By carefully choosing the menu in this way, families will supposedly be able to increase their luck and manifest their wishes for the coming year, whether those be earning more money or having more children. City Weekend explains the origins of some traditional Chinese festival foods and their often quirky symbolic meanings.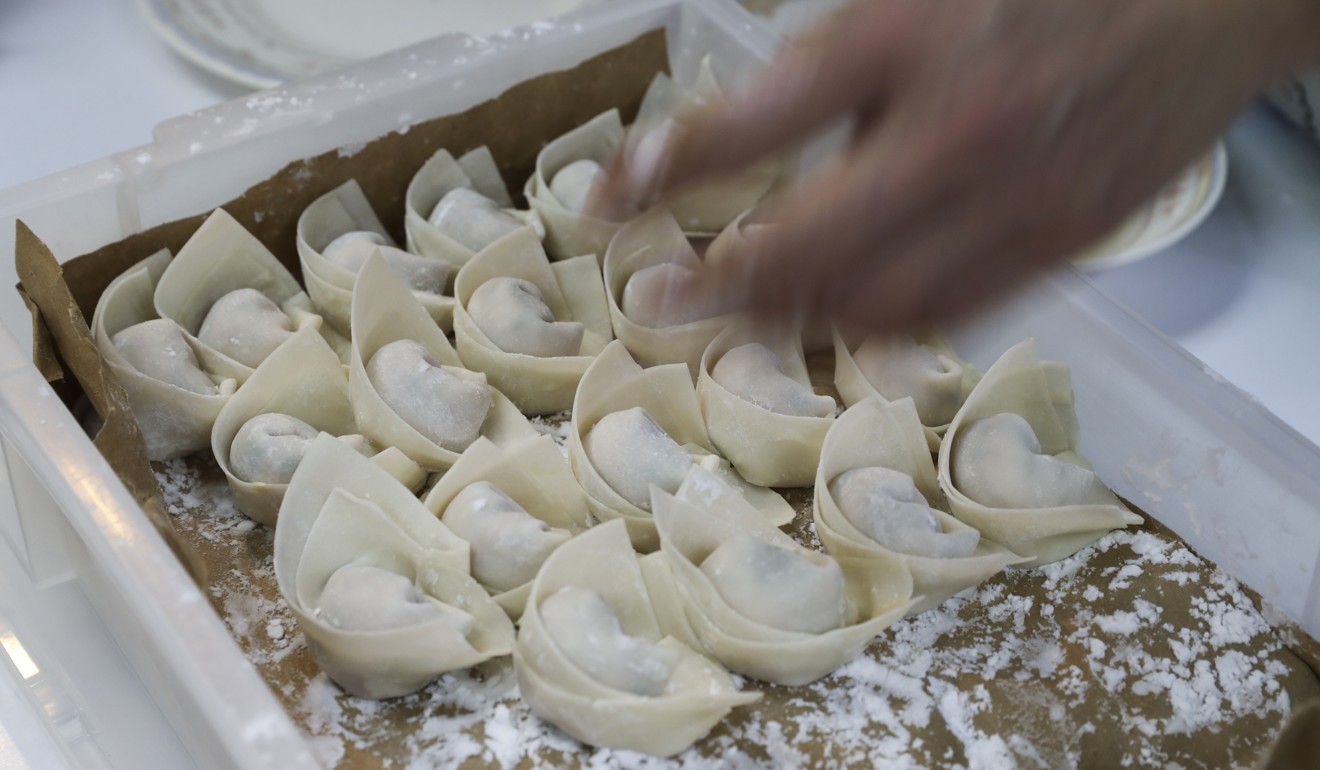 Lettuce for the lion dance
No traditional Lunar New Year celebration is complete without the famous lion dance, which is thought to bring good luck and ward off evil spirits. Performers wearing the traditional lion costume normally dance through the streets to the sound of gongs and drums. When the lion briefly stops at houses and businesses along the way, it will "eat" lettuce that is hung up outside the doors, since the humble vegetable symbolises "growing fortune". Inside the head of the lettuce will often be a red envelope, further emphasising its significance.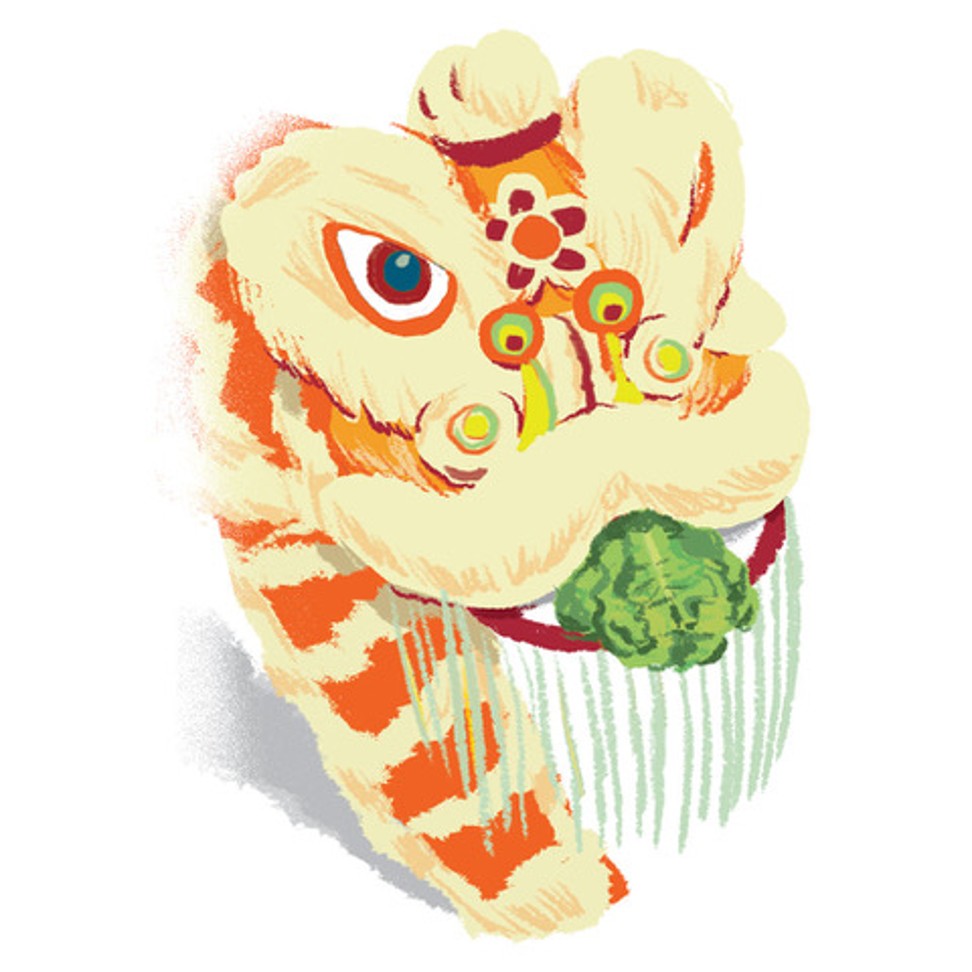 Nine ways to avoid food guilt this Christmas and feel good about yourself and your food choice
Dried oysters and 'hair vegetable' stir-fry
This unusual but lucky dish is named ho see fat choy in Cantonese, which sounds a lot like the words meaning "flourishing business". For an extra dose of luck,ho see (oyster) on its own sounds similar to the Cantonese for "good things" or "good business", while fat choy (hair vegetable) sounds similar to "prosperity", as in the traditional Lunar New Year greeting kung hei fat choi. What's more, the expensive "hair vegetable", which looks like strands of black hair, is actually a type of fungus. But that doesn't put off Cantonese restaurants from serving the auspicious dish at Lunar New Year.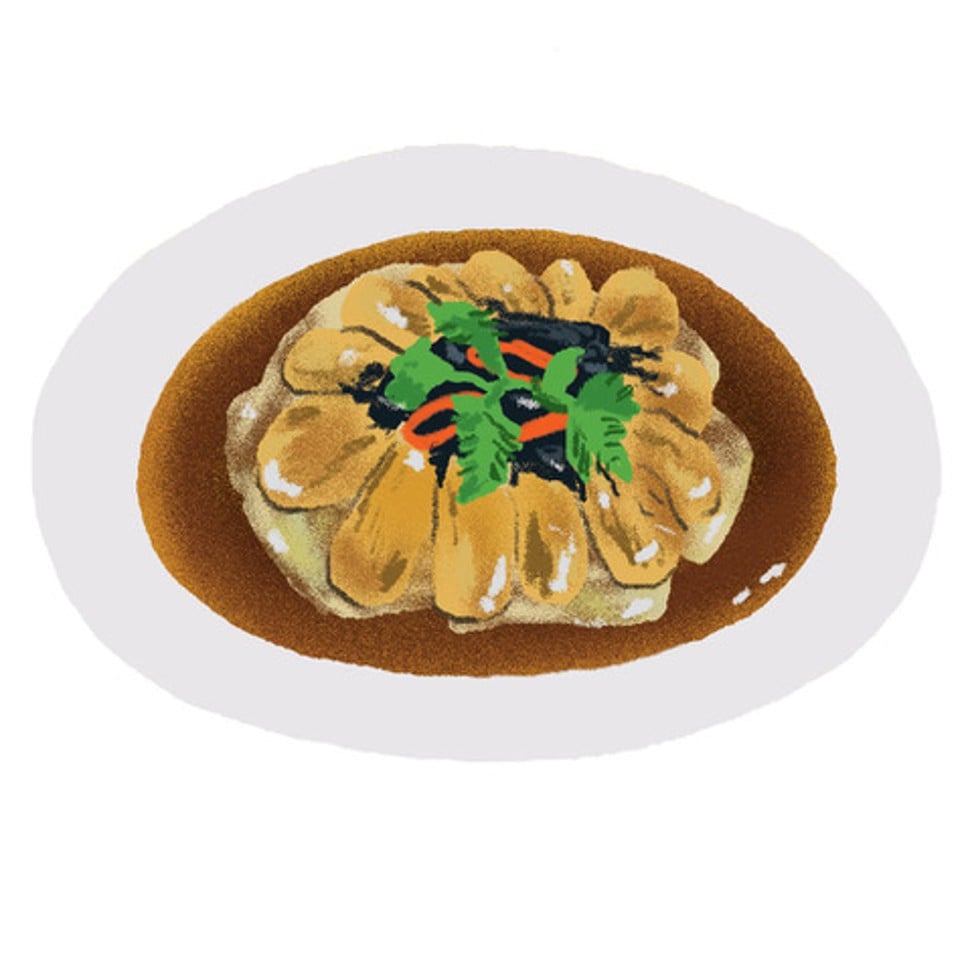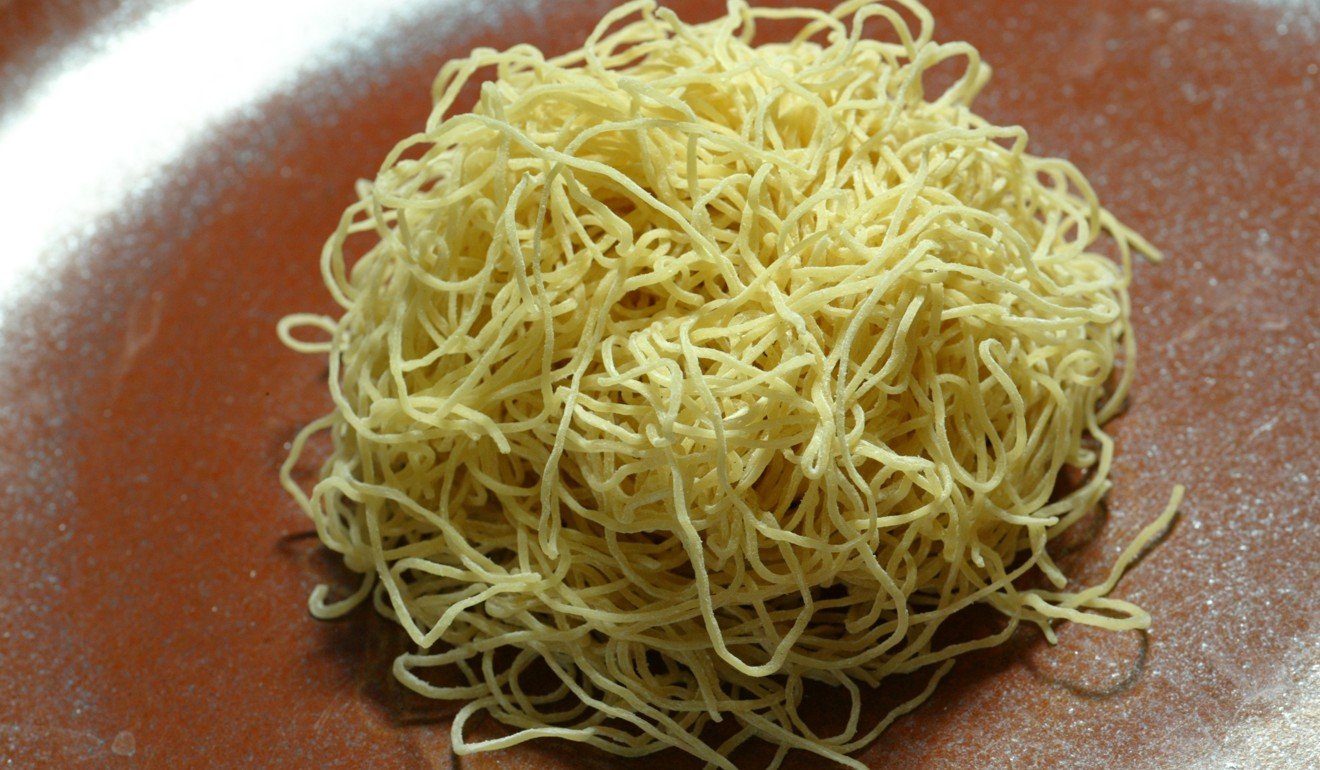 Egg noodles, or 

yi mein
This classic dish of stir-fried egg noodles is often served at formal dinners during Lunar New Year and other festivals, as it symbolises longevity. The chef must not cut the noodle strands to preserve their length. For this reason, yi mein is often eaten at birthday celebrations too – kind of like the Chinese equivalent of a candle-lit birthday cake.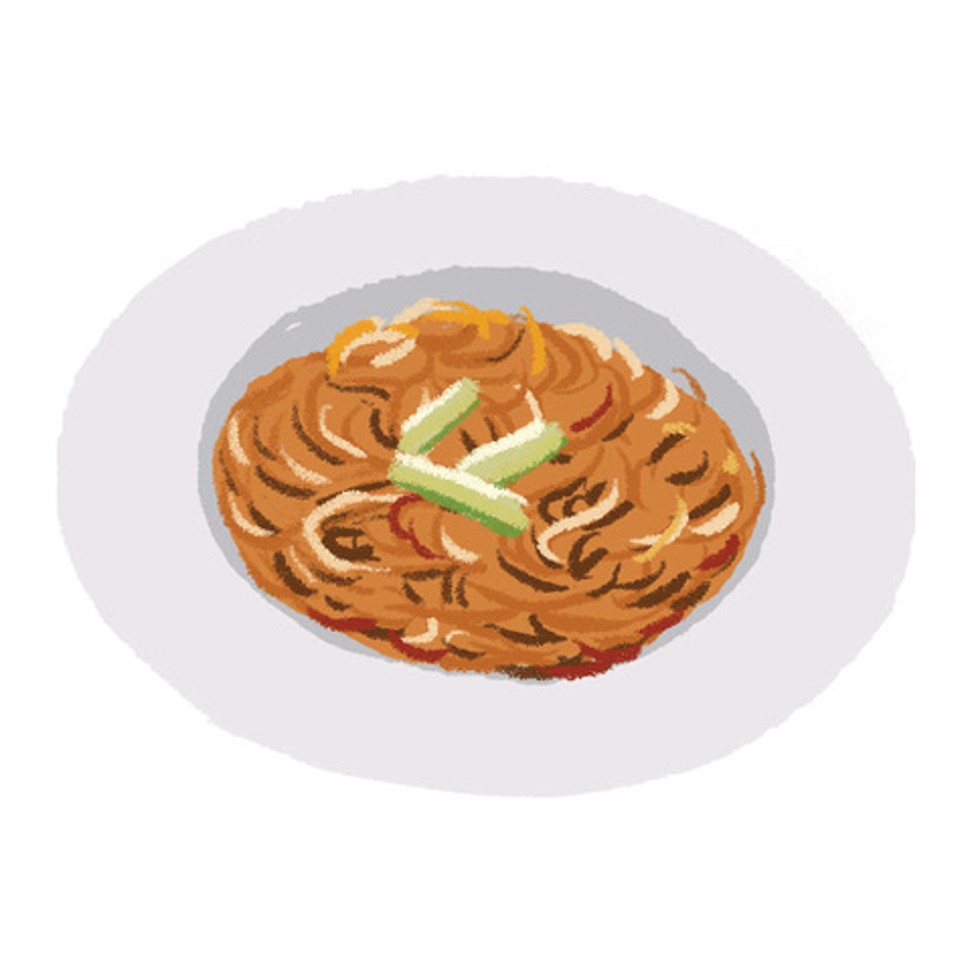 Food trucks are struggling in Hong Kong. So why is business booming for Hongkonger Adam Wong in Beijing?
Glutinous rice cake, or 

neen go
The Cantonese term for this traditional sticky treat sounds the same as the literal words "year high", which symbolise the promise of a better year to come. Families may eat this for several reasons: wanting to have a higher income, higher social status or even more children. Rice cake can be cooked in a variety of ways, and can be sweet or savoury. Historical records date the yearly custom to at least 1,000 years ago, in the days of the Liao dynasty (AD907-1125). If there's one thing that is unmissable from every family's Lunar New Year feast in all parts of China and Hong Kong, it must be this dish.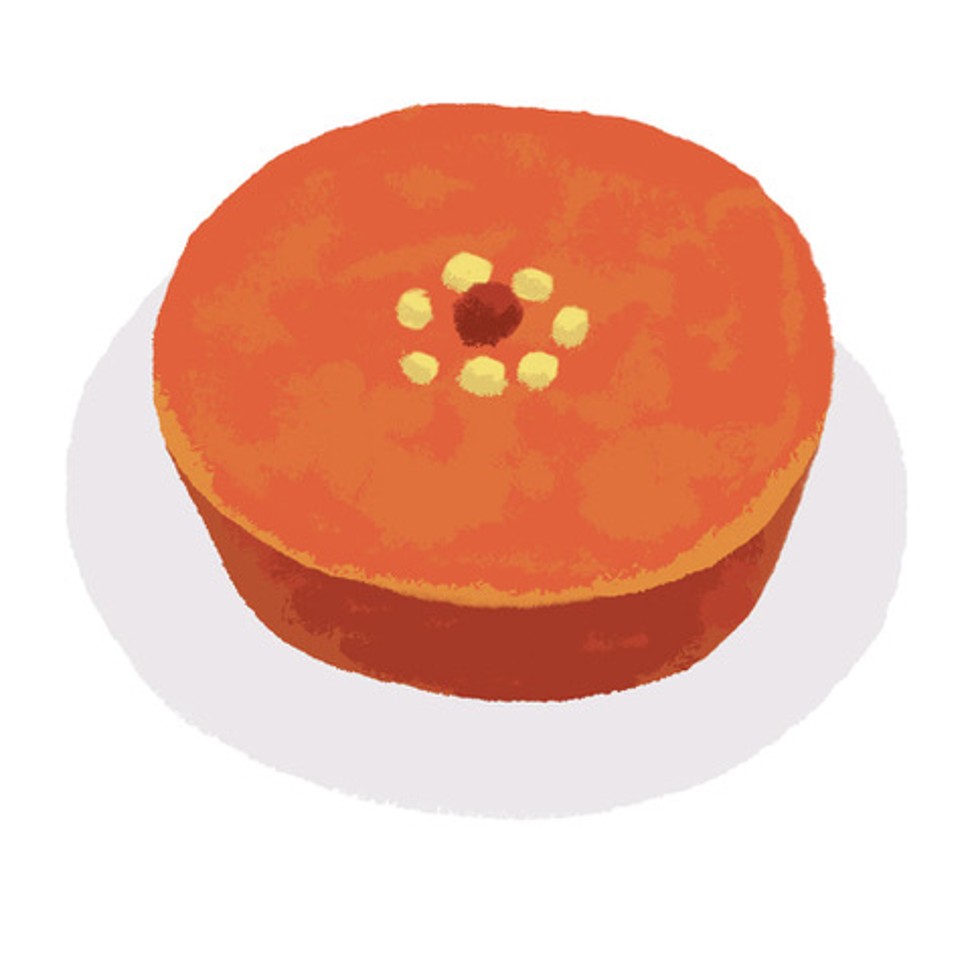 'Basin food', or 

poon choi
Originating from the walled villages of the New Territories, this traditional celebratory dish soon spread throughout Hong Kong and later China. Legend has it that the early settlers in the New Territories would pool together their most prized ingredients – meat and seafood – in a big wooden washbasin and cook them to be served to the whole village. The communal dish required huge efforts of co-ordination and manpower to cook, so it quickly became associated with celebrations and religious rituals. Each village had its own secret poon choi recipe consisting of various ingredients layered in a particular order in the pot, but the dish is now found in most Cantonese restaurants on special occasions.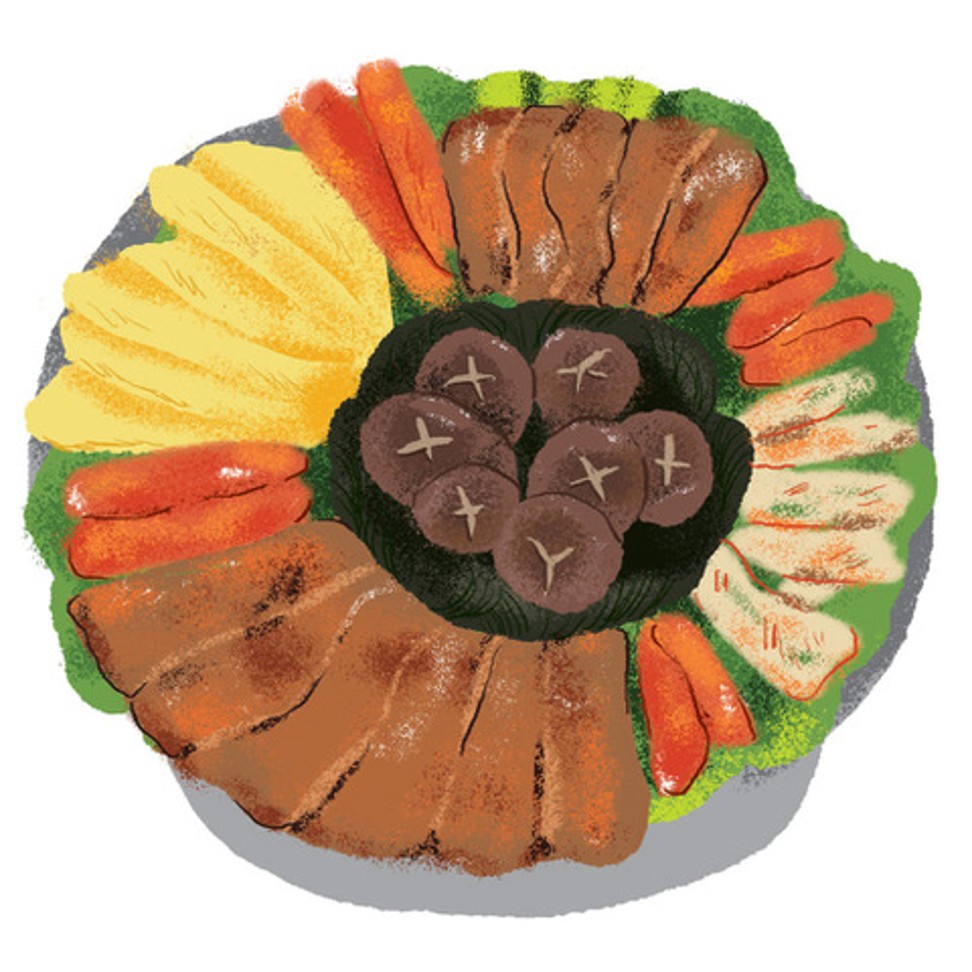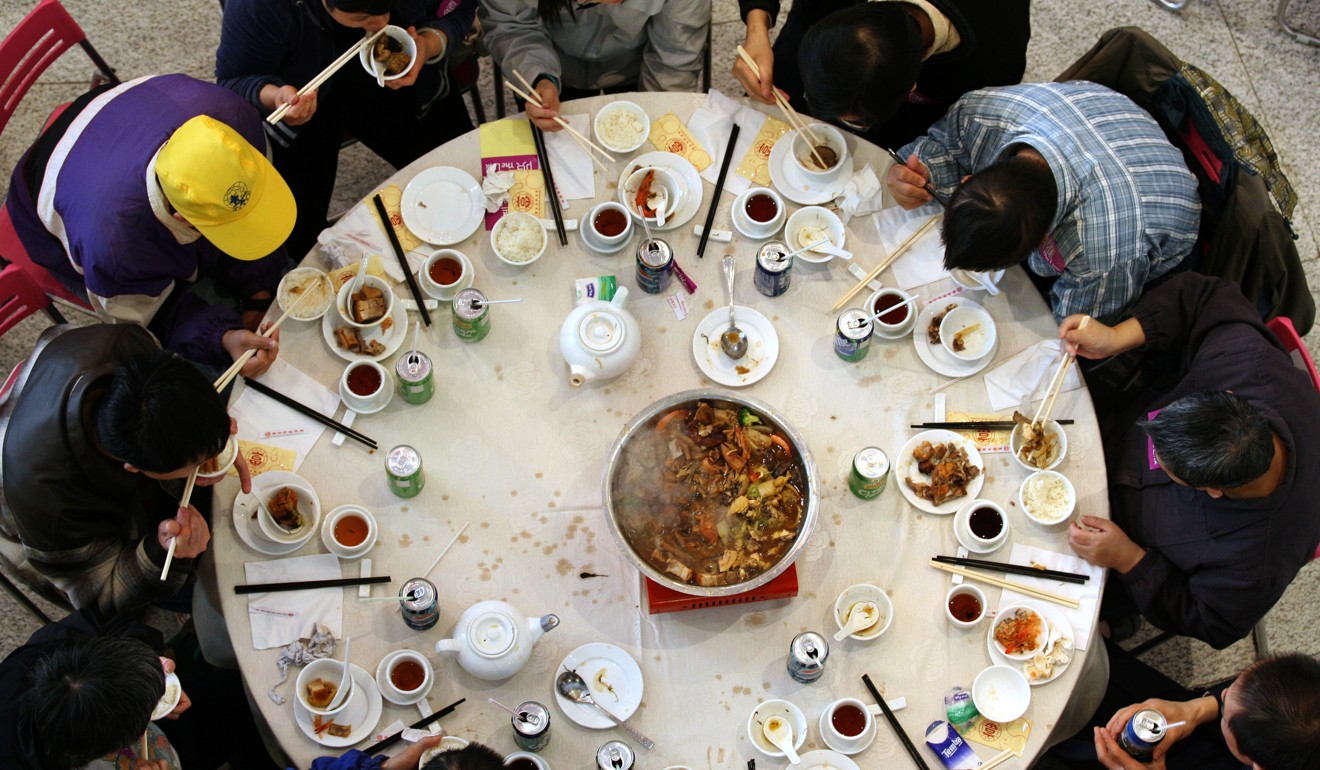 Lotus root soup, or 

leen gnau tong
The fleshy, tuber-like roots of the lotus flower have been a staple of Chinese cooking for millennia, and traditionally symbolise "abundance", since the Cantonese term sounds like "having [money] year after year". The ingredient is also prized for its supposed "cooling" effect on the body, according to traditional Chinese medicine. Lotus root soup, or alternatively stir-fried lotus root, is commonly eaten at Lunar New Year for these reasons.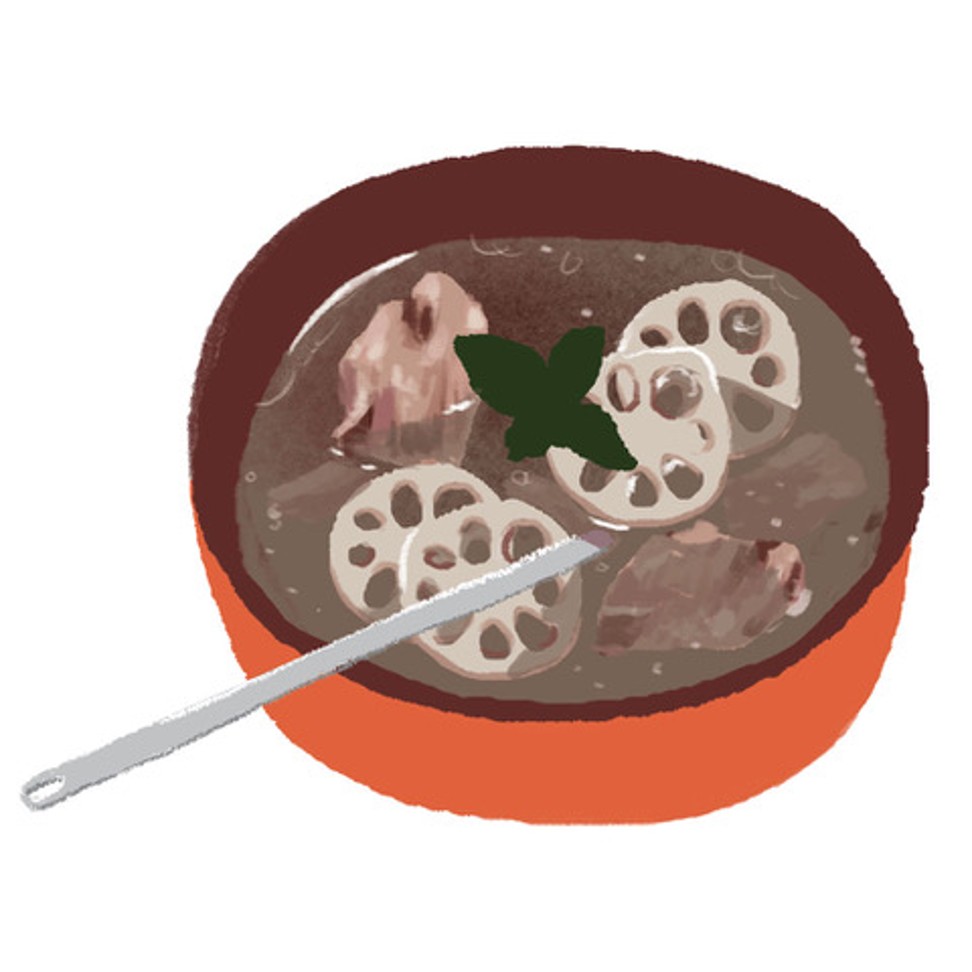 Dim sum
Another Cantonese food tradition that is now common in the West is dim sum. The phrase literally means "a light touch of the heart" or "a little bit of heart". This reflects the care and attention put into each bite-sized dish that is shared between the table, such as har gau (shrimp dumplings), various types of filled buns, and cheung fun (rice noodle rolls). Like a Chinese take on brunch, dim sum is often served at lengthy afternoon yum cha sessions in tea houses. But Hongkongers often go for an even more lavish version of this meal around Lunar New Year.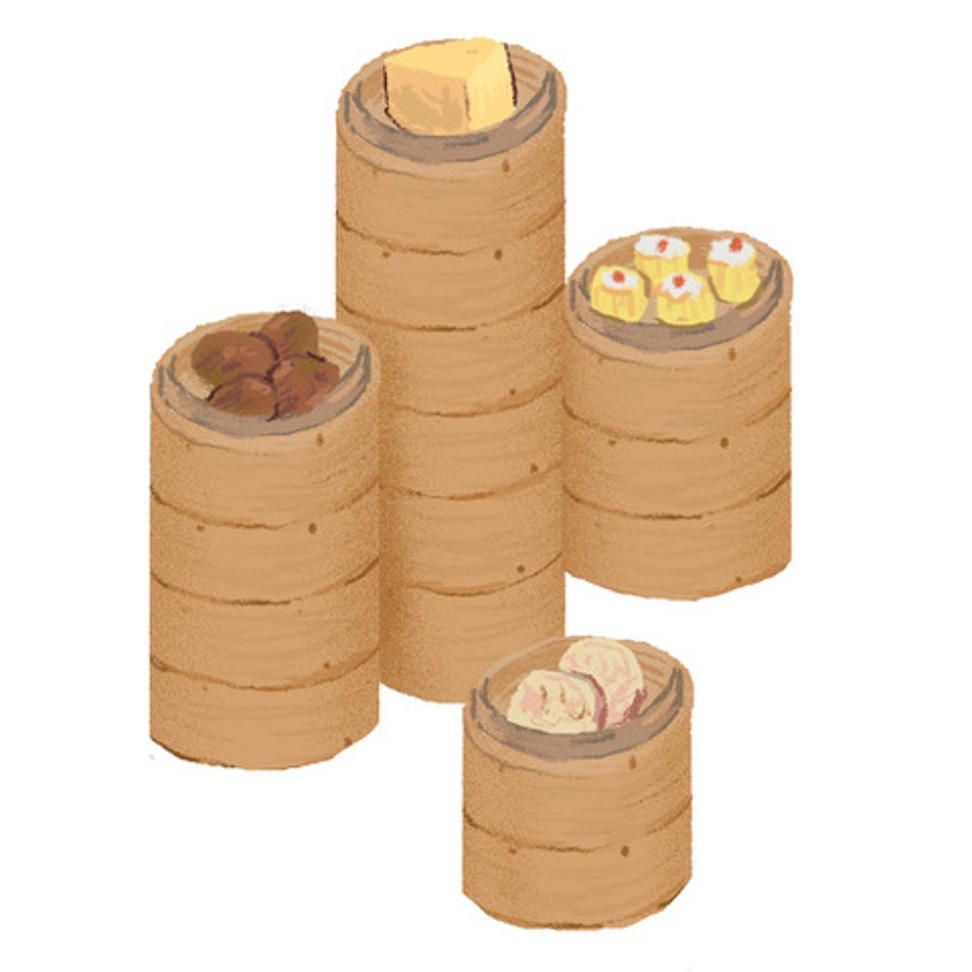 COURTESY:
South China Morning Post
PUBLISHED : Saturday, 06 January, 2018, 2:04pm
UPDATED : Saturday, 06 January, 2018, 3:36pm
.
NOTE : All photographs, news, editorials, opinions, information, data, others have been taken from the Internet ..aseanews.net | aseanews@hotmail.com |
For comments, Email to :
Al Bulario | herbspices@yahoo.com | Contributor |