ASIA-BEIJING: US diplomat pitches arms sales in China's backyard
An Israeli Air Force F-35 fighter jet flies during an aerial demonstration at a graduation ceremony for Israeli Air Force pilots at the Hatzerim air base in southern Israel, Dec 27, 2017. (Reuters file photo)
 .
.
BEIJING: The United States has dispatched its top diplomat overseeing arm sales to promote US weapons at the largest air show in Asia, where China's military footprint and political influence are seen to be surging.
Ambassador Tina Kaidanow told reporters that a large US delegation at the Singapore Air Show is doing "everything we can" to encourage Southeast Asian governments to purchase US-made arms like the F-35 fighter jet.
Washington has been seeking to woo countries like Vietnam, a former foe, with arms sales and transfers at a time when China has bolstered its territorial claims in the South China Sea with construction on man-made islands.
Kaidanow said the transfer last year of a coast guard cutter to Vietnam, which often contests China's maritime claims, was an "incredible positive".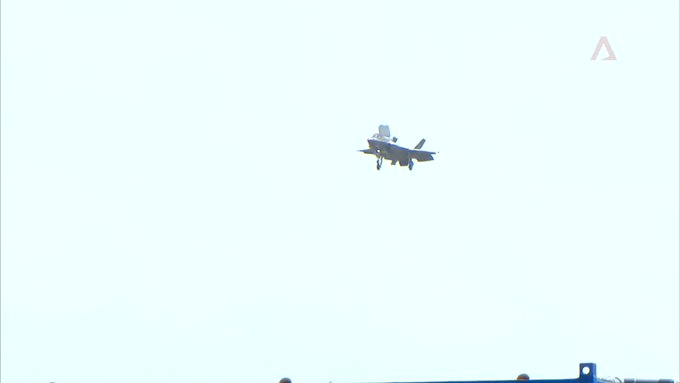 Channel NewsAsia
✔@ChannelNewsAsia
WATCH: 2 US Marine Corps F-35Bs land at Changi Airport for the Singapore Airshow https://cna.asia/2s5iGpd 
COURTESY:
The Bangkok Post
5 Feb 2018 at 10:25
WRITER: ASSOCIATED PRESS
.
NOTE : All photographs, news, editorials, opinions, information, data, others have been taken from the Internet .. aseanews.net | aseanews@hotmail.com |
For comments, Email to :
Aseanews.Net | aseanews@yahoo.com | Contributor: