PHOTOGRAPHY: HÀ NỘI – Photo exhibition in VN captures global cultures
Fantasia of Colours by Mustapha Meskine (Morocco)
.
.
HÀ NỘI — Cultural activities and portraits of people from all over the world are on display at an international photo exhibition in Hà Nội.
The exhibition showcases 148 photos by 148 photographers from 43 countries and territories. All the photographers are members of the Photographic Society of America (PSA).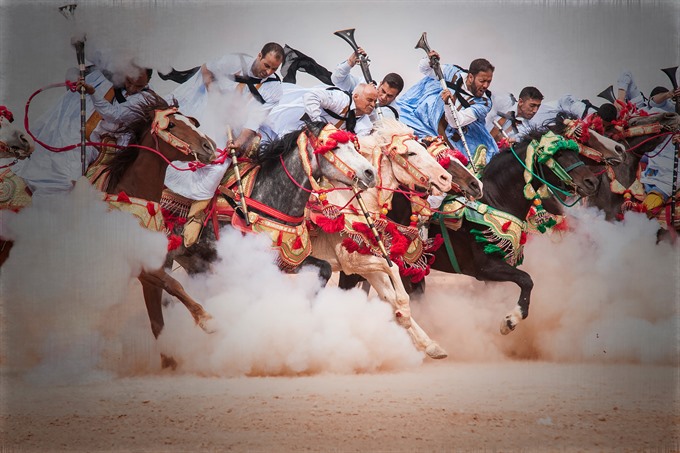 Eight Generals by Wang Lung-Tsai (Taiwan)
The photographs reflect the diversity of different cultures, beauty of natural landscapes, portraits and still life.
The exhibition is a collaboration between PSA and the Việt Nam Association of Photographic Artists (VAPA).
"The photos will help enhance mutual understanding between Vietnamese people and international cultures," said VAPA chairman Vũ Quốc Khánh.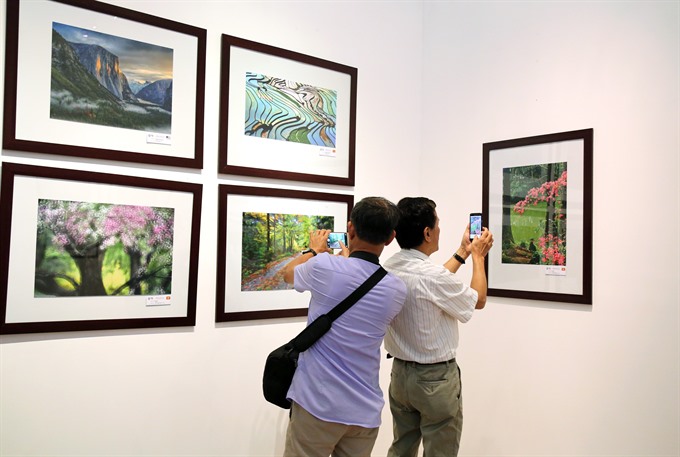 Visitors contemplate different cultures through foreign photographers' lens. — VNS Photo Minh Thu
"It will also give a chance to the Vietnamese photographers to gain experience and strengthen cooperation and exchange with their foreign counterparts. PSA is a strong association with members living in 50 states of the United States and in 60 countries and territories around the world," he added.
PSA representative Agatha Bunanta said she appreciated the idea of organising the exhibition and expressed the willingness to enhance cooperation between PSA and VAPA.
"PSA was founded in 1934 with the aim to promote artworks for educative purposes," she said.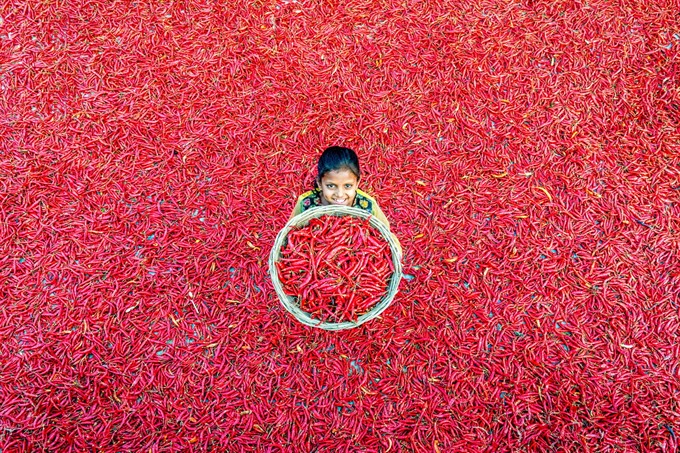 Smile on Red by Sohel Parvez Haque (Bangladesh).
"To prepare for the exhibition in Việt Nam, we asked the members to select their favourite photo. A council then selected the best photos in various genres for display. We hope these photos of people and places in the world will give visitors a new perspective in life," Bunanta said.
The exhibition will be open to the public until June 17 at the VAPA Building, No 3 Tôn Thất Thuyết Street, Hà Nội.
It will be held in HCM City from July 21 to August 5. — VNS /Update: June, 05/2018 – 09:00 / Viet Nam News
.
All photographs, news, editorials, opinions, information, data, others have been taken from the Internet ..aseanews.net | aseanews@hotmail.com | For comments, Email to : Goldenhands Arts Club | goldenhandarts@yahoo.com| Contributor