ASEAN ARTS: MANILA- New discoveries in art scene fetedat 2018 Metrobank Art & Design Excellence
(From left) Metrobank president Fabian Dee, Metrobank and Metrobank Foundation chairman Arthur Ty, Cultural Center of the Philippines chairperson Margie Moran-Floreindo, 2018 MADE Awardees Roland Llarena, Alex Ordoyo, Maria Ronna Lara-Bes, Noel Elicana and Francis Eugene Andrade, US Ambassador Sung Yong Kim, Federal Land Inc. chairman Alfred Ty and Metrobank Foundation president Aniceto Sobrepeña.
.
MANILA, Philippines — The Metrobank Foundation Inc. (MBFI) recognized this year's Metrobank Art & Design Excellence (MADE) awardees in a ceremony held last Sept. 20 at the Le Pavillon, Metropolitan Park in Pasay City.
.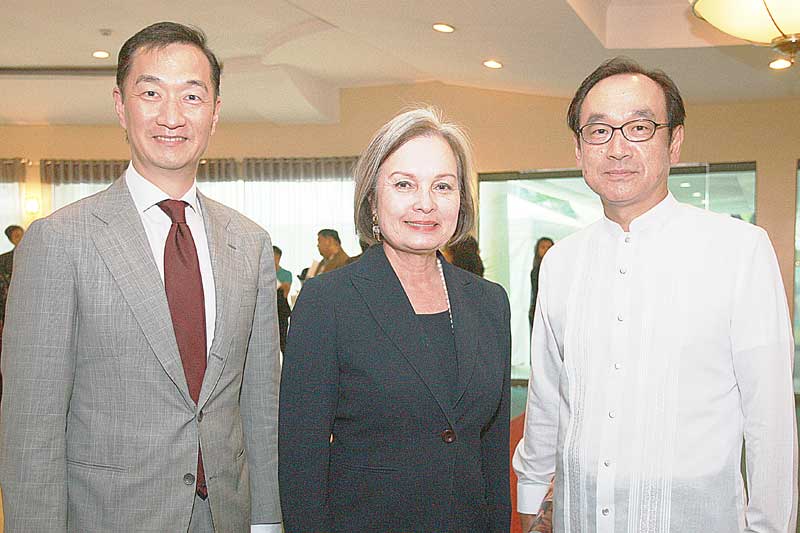 Arthur Ty, Margie Moran-Floreindo and Japanese Ambassador Koji Haneda.
.
On its 34th year, MADE chose the theme, "Discover" inviting Filipino painters and sculptors to immerse into a whole new experience – one that demands looking at the world with fresh eyes to discover the beauty in things mundane and overlooked. Since 1984, MADE has recognized more than 400 artists, architects and designers serving as the venue to discover emerging names in the art scene.
.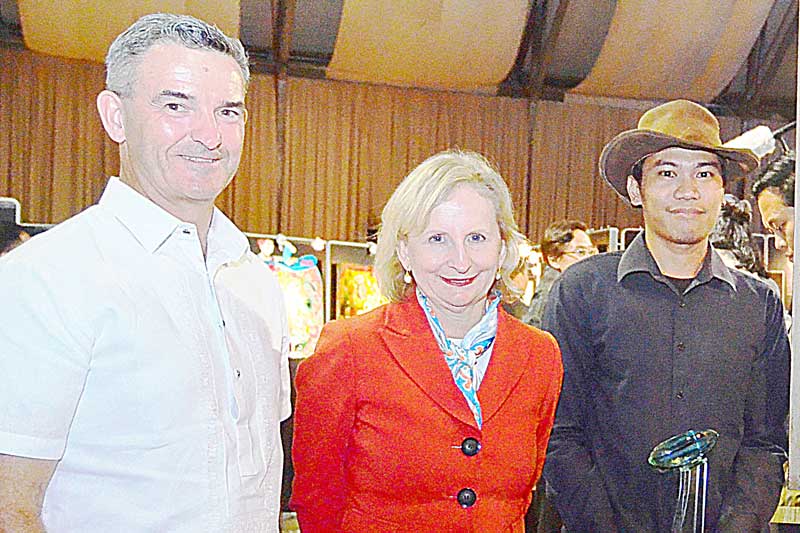 Stuart Hodge, Australia Ambassador Amanda Gorely and 2018 MADE Painting Recognition Program special citation awardee Roland Llarena.
.
ADS by Cloud 9:
.
– SPACE RESERVE FOR YOUR ADVERTISEMENT –
.
.
"MADE has continued to be a platform for discovery for the most passionate and persistent creative visionaries in the country. Our roster of winners – now counting to more than 400  – discovered their potentials, and majority of them are now carving significant names in the local and even international art scenes," said MBFI president Aniceto Sobrepeña. "But more than a competition that breeds artistic talent, MADE has evolved into an implementing entity that facilitates a generation of fresh ideas for social development. The works of the artists we celebrate this evening are testaments to that," he continued.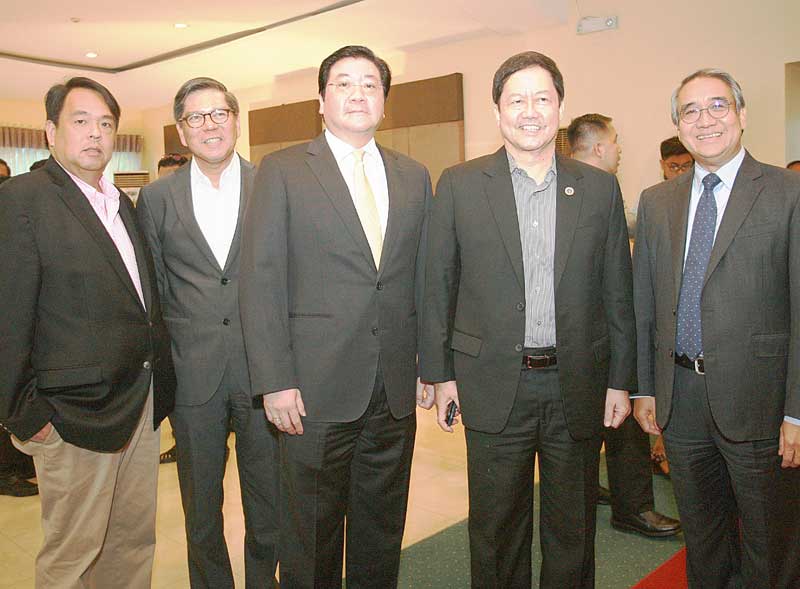 First Metro Investment Corp. director Martin Dy Buncio, GT Capital Holdings Inc. president Carmelo Bautista, Fabian Dee, Justice Secretary Menardo Guevarra and Metrobank vice chairman Francis Sebastian.
.
ADS by Cloud 9:
.
– SPACE RESERVE FOR YOUR ADVERTISEMENT –
.
All photographs, news, editorials, opinions, information, data, others have been taken from the Internet ..aseanews.net | aseanews@hotmail.com | For comments, Email to : Goldenhands Arts Club | goldenhandarts@yahoo.com