Manila: TNC invited to P50M DOTA 2 tiff in Manila
.
MANILA, Philippines – Philippine-based esports squad TNC Pro Team has earned a ticket to a DOTA 2 tournament to be held at the enormous Philippine Arena next year.
The team, composed mostly of Filipino professional gamers, is one of the eight squads directly invited for the Galaxy Battles Major tournament, which boasts a whopping $1 million (approximately Php50 million) prize pool.
Among the other invitees in the event presented by Fallout Gaming and Purpose Win are The International 7 runners-up Newbee, Peruvian team Infamous Gaming and four-time Major champions OG. The other four teams, meanwhile, will be announced in the following months.
READ: Esports seen to usher in jobs, businesses into Philippines
A total of 16 teams from various parts of the world will have a crack at one of 11 major events sanctioned by Valve, where another six slots will be at stake via regional invitational qualifiers and the open qualifiers played throughout six regions; China, South East Asia, Europe, Commonwealth of Independent States (CIS), North America and South America.
The two remaining slots will be given to the winners of wild card round.
Sportshub ( Article MRec ), pagematch: 1, sectionmatch: 1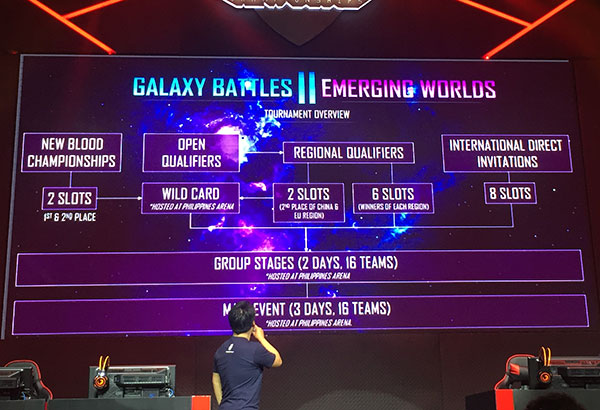 Total entertainment
The Malaysian-based organizers are eyeing the world record for the largest live audience in an esports match, as the Philippine Arena has a seating capacity of 60,000.
The complex, which is owned by a religious group, will be divided into three parts: The Galaxy Battles Esports Arena, Galaxy Battles Dota 2 World and Galaxy Entertainment Arena.
READ: DOTA 2 event breaks own record with P1B pot
The Arena will hold the main competition, the Dota 2 World will feature a range of theme parks, and the Entertainment Arena will host a music festival that will feature local and International artists throughout the duration of the event.
"What we hope to achieve with the fusion of entertainment and esports is a more holistic approach to creating an exciting and fresh way to experience gaming," said Adrian Gaffor, Managing Director of Fallout Gaming.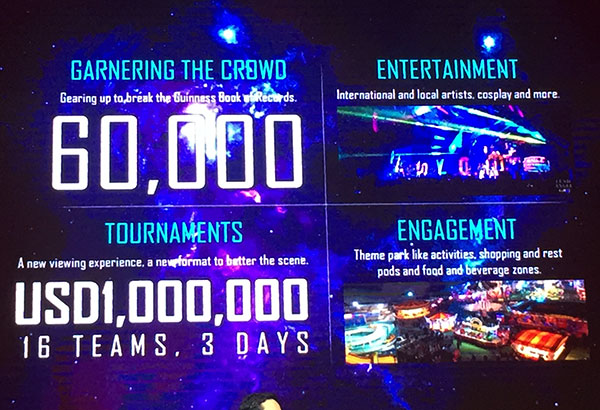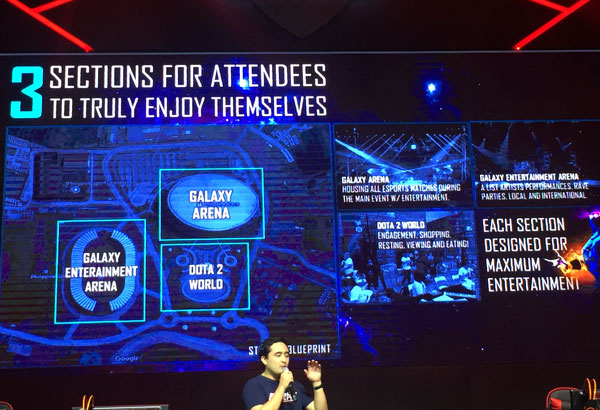 Watch the primer here:
The three-day main event of Galaxy Battles Major will be played from January 19 to 21, 2018.
Courtesy: The Phil Star
<>