POLITICS-ELECTION: JAKARTA – PDI-P Officially Names Jokowi as Candidate in 2019 Presidential Election
.
.
Jakarta. The Indonesian Democratic Party of Struggle, or PDI-P, officially announced during its national working meeting in Bali on Friday (23/02) that party member Joko "Jokowi" Widodo will be its candidate in the 2019 presidential election.
"PDI-P chairwoman [Megawati Sukarnoputri] has used her prerogative to appoint Joko Widodo as candidate for president for the period 2019-24," the party said on its Twitter account.
.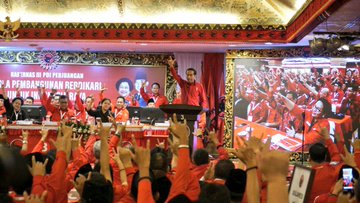 .
.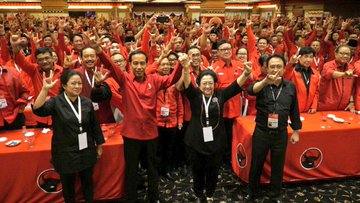 .
.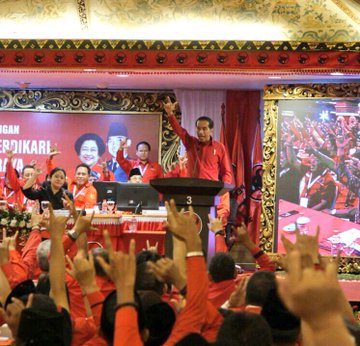 The party also supported Jokowi and running mate Jusuf Kalla in the 2014 presidential elections, which the pair won after the second round.
The National Democratic Party (NasDem) was first to declare its support for Jokowi's candidacy in next year's election, followed by the Golkar Party
By : Telly Nathalia | on 5:25 PM February 23, 2018
Related Article"
Gov't Fails to Address Past Human Rights Abuses: Report
NOTE : All photographs, news, editorials, opinions, information, data, others have been taken from the Internet .. aseanews.net | [email protected] | For comments, Email to : Aseanews.Net | [email protected] Contributor: