BIZ-PROPERTY: BANGKOK – Industrial estates buoyed by EEC law
Map Ta Phut Industrial Estate and the deep-sea port in Rayong, one of three provinces included in the EEC.
 .
.
The approval of the new Eastern Economic Corridor (EEC) law in late February will help drive the industrial sector and boost the residential market, property experts say.
James Pitchon, executive director for research and consulting at property consultancy CBRE Thailand, said opportunities for growth in the industrial sector will rise as the government focuses on the EEC.
"Sales of serviced industrial land plots picked up last year after a significant drop since 2013," he said. "After the industrial sector was ignored many years ago, the government is trying to refocus on it, which will help boost growth."
According to CBRE research, sales of serviced industrial land plots saw sequential declines from 11,000 rai in 2012 to 5,000 rai in 2013, less than 2,000 rai in 2014, 2000 rai in 2015 and 1,000 rai in 2016, before rising to 1,700 rai in 2017.
The vacancy rate for ready-built factories will likely improve this year to less than 31% after the government enacted the EEC law, Mr Pitchon said.
The EEC spans 30,000 rai in the eastern provinces of Chon Buri, Rayong and Chachoengsao. The corridor's 10 targeted industries are next-generation cars; smart electronics; affluent, medical and wellness tourism; agriculture and biotechnology; food; robotics for industry; logistics and aviation; biofuels and biochemicals; digital; and medical services.
The government has been avidly pushing the EEC, introducing new laws to fast-track its progress. Despite the lack of public participation in the decision-making processes, the EEC bill was approved by parliament early last month.
The project is projected to generate 1.3 trillion baht of investment over the next decade.
According to property consultancy Colliers International Thailand, the EEC will be a major factor in development of industrial estates in 2018. The corridor is also projected to boost demand for industrial estate land in the long run.
As of 2017, total supply of industrial land plots was 164,470 rai. Many industrial estate developers had postponed the launch of new phases during 2015-16 because of the economic slowdown and a drop in foreign investors.
Nevertheless, total new industrial real estate area in 2017 was more than 3,000 rai, of which 80% was in the EEC, with development policy clearing up in the past year.
The EEC is an important driver in upgrading the country's production base. Under the Industry 4.0 scheme, information, benefits and laws are vital to making investment decisions.
The area also has potential to become a large industrial base for the country in terms of raw materials, skilled labour and availability of infrastructure.
In addition, the government has set a budget of 1.5 trillion baht for development of high-speed rail projects, a double-track railway and U-tapao airport in the next five years.
.
A closer view of Map Ta Phut Industrial Estate. The Eastern Seaboard continues to boom as new infrastructure projects begin.
.
The Eastern Seaboard area is expected to become the most popular location on account of EEC expansion, as the government and Industrial Estate Authority of Thailand work to promote 10 special economic zones in Thailand's border provinces.
Development of the EEC, which the government has consistently promoted, will boost a new round of investment across sectors, creating employment and housing demand.
The industrial sector has projected that after the opening of the EEC and the Eastern Economic Corridor of Innovation, there will be demand for more than 100,000 engineers and other skilled labourers over the next five years.
Nithipat Tongpun, CBRE's head of advisory and transaction services, said key drivers for office demand in the EEC will be staff numbers, which should be sufficient to require rented office space outside of the factory zones.
"Office demand in the EEC will be spurred by high-speed train development, as such space usually follows mass transit lines," he said. "Factories or industrial estates usually have space allocated for offices."
Tritecha Tangmatitham, managing director of SET-listed developer Supalai Plc, said the company was even confident in residential demand in these key eastern provinces before the EEC terms were drawn up.
"We continue launching new residential projects in Chon Buri and Rayong each year, as the provinces have strong potential driven by the industrial and tourism sectors," he said. "The provinces have large populations, with over 1.4 million in Chon Buri alone."
Chon Buri is also one of four provinces where Supalai has launched 10 projects. The province is in an upward trend with rising housing demand from both local and non-local people who work there.
Mr Tritecha said people in Chon Buri have various sources of income, including agriculture and trading, apart from the industrial and tourism sectors. There are also many urban centres like Bang Saen, Sri Racha and Pattaya.
Infrastructure projects like motorways are also on the rise in Chon Buri and Rayong. These developments are expected to draw new investors as the government plans to develop a high-speed train route — Bangkok-Chon Buri-Sri Racha-Rayong — that will spur economic activities.
Pruksa Real Estate, a property development subsidiary of SET-listed Pruksa Holding Plc, recently launched a new townhouse project worth 750 million baht, with units priced from 1.59 million baht, in Pluak Daeng, Rayong.
"The EEC is boosting housing demand in eastern provinces," said Theeradej Kerdsamang, Pruksa Real Estate's chief executive for townhouses. "The Pluak Daeng site is the first from a total of seven projects worth a combined 5.5 billion baht that we plan to launch in the EEC zone."
He said housing demand in Pluak Daeng district is on the rise, largely because of industrial estates in the Eastern Seaboard and Amata City Rayong Industrial Estate, boasting large communities and workforces.
.
An aerial view of hotels and residential areas on Pattaya Beach, Chon Buri province. PANUPONG CHANGCHAI
.
Vichai Viratkapan, acting director-general of the Real Estate Information Center (REIC), said Chon Buri and Rayong are the top two provinces in the country, excluding Greater Bangkok, when it comes to residential supply.
The REIC surveyed the housing market in 20 major provinces nationwide and found the quantity of residential supply totalled 356,180 units worth a combined 1.15 trillion baht at the end of last year.
Of that total, 42.5% was in Chon Buri, followed by Rayong (8.7%), Chiang Mai (8.4%) and Phuket (7.3%).
There were 100,615 units worth 341 billion baht up for sale, with the largest share in Chon Buri, accounting for 23.7%, followed by Rayong at 33%.
As a result, Chon Buri and Rayong last year saw absorption-rate drops of 4.3% and 2.9%, respectively, compared with 6.7% and 3.9% in 2016.
Seeing high competition in the residential market in Chon Buri and Rayong, SET-listed developer SC Asset Corporation Plc chose Chachoengsao to launch the company's first residential project in a non-tourism province outside of Greater Bangkok.
"Chachoengsao is attractive and liveable," said SC chief executive Nuttaphong Kunakornwong. "It is expanding with rising income per person. We will launch at least two projects in the province, starting with single houses priced from 4 million baht in Ban Pho district."
SET-listed Apex Development Plc is another player looking for an opportunity to develop a project in the region, as the EEC is anticipated to draw demand from foreign buyers.
"Many infrastructure projects will be developed, including expansion of U-tapao airport and the ports at Laem Chabang and Map Ta Phut, while the Eastern Seaboard continues to boom," said Apex chief executive Pongphan Sampawakoop.
Meanwhile, SET-listed Country Group Development Plc is waiting for the EEC to kick off. The company has an 80-rai plot in Muang district, Chachoengsao that it will use to develop retail space, a community mall, a market and a petrol station.
Country Group chief executive Ben Taechaubol said the project has potential because the plot is on Chachoengsao-Bang Pakong Road, where the population continues to grow and the community, as well as industry, are strong. / Published: 12 Mar 2018 at 06:09 598 viewed
.
PROPERTY NEWS
TCC says The Parq to punch up Mice hub
TCC Assets announced construction of The Parq, B20bn mixed-use development, to highlight the role of Queen Sirikit National Convention Center.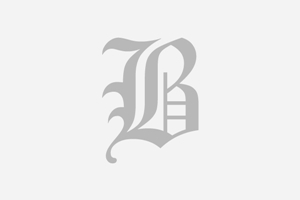 First Hyatt Regency to open doors in Bangkok
Hyatt Regency Bangkok Sukhumvit is scheduled to open its doors in the third quarter of 2018 to capitalise on the explosion of leisure and business travellers during that period.
.
NOTE : All photographs, news, editorials, opinions, information, data, others have been taken from the Internet ..aseanews.net | [email protected] | For comments, Email to : Pahulu Gan – Contributor | [email protected]