POLITICS-DRUG WAR: MANILA – International jurist knocks Palace reasoning on ICC withdrawal
The seat of the International Criminal Court in the Hague, Netherlands is seen in this photo release by the International Commission of Jurists, a non-governmental organization advocating for human rights. ICJ/Released
.
MANILA, Philippines — The chief of the International Commission of Jurists has very stern words for fellow lawyer President Rodrigo Duterte and his team over the decision to withdraw from the International Criminal Court.
In a letter dated March 19 addressed to Duterte, ICJ Secretary General Sam Zarifi countered the legal bases cited by the Malacañang in explaining Manila's exodus from the Rome Statute which established the ICC.
"The Philippine government's submitted justifications for withdrawing from the ICC are a litany of poorly thought out pseudo-legal arguments and self-serving statements that focus on President Duterte's fear and resentment at facing questions for the horrific campaign of extrajudicial executions that his government has explicitly condoned," Zarifi said in a statement.
Ratification not fraudulent
The Philippines' ratification of the Rome Statute of the ICC is valid, Zarifi said, noting that the Philippines enacted RA 9851, or An Act on Crimes Against International Humanitarian Law, Genocide, and Other Crimes Against Humanity, in 2009.
The enactment of such law as well as the Philippines' active campaign for the election of current ICC judge Raul Pangalanan to the body signified its acceptance and understanding of its obligations in ratifying the statute.
Initial review not a violation of local courts' powers
The Iranian-American lawyer also insisted that there was no violation of the "principal of complementarity," as opposed to presidential spokesperson Harry Roque's reason.
"Complementarity" refers to the ICC's power—with consent of the state party which ratified the statute—to deal with cases when national authorities are unwilling or unable to carry out fair investigations and proceedings.
"The conduct of a preliminary examination is entirely consistent with that principle," Zarifi said.
.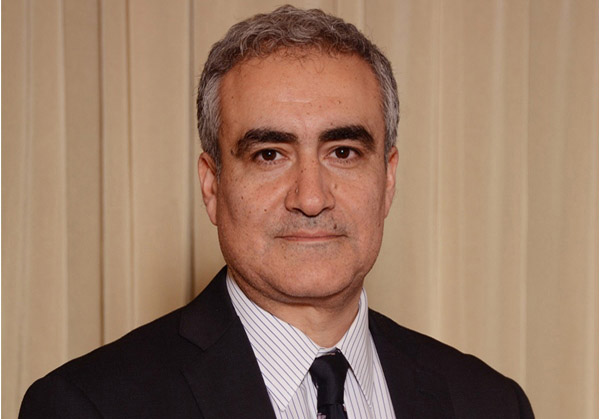 Sam Zarifi of the ICJ
.
ICC's prosecutors then can still proceed to a full investigation once it determines it has jurisdiction to do so in the preliminary examination of accusations against Duterte over his drug war.
Publication not necessary; No violation of presumption of innocence
The ICJ's chief dismissed the Palace's insinuations that the ratification of the Rome Statue did not have the effect of law because it was not published in the Official Gazette.
He also picked apart the Palace's argument the ICC had violated Duterte's presumption of innocence enshrined in Philippine law.
Zarifi explained that the preliminary investigation did not suggest guilt or indicate charges to be brought, such being the phase prior to an investigation.
Zarifi's parting words for the letter were a reminder of the State's obligation to investigate allegations of extrajudicial killings.
The ICJ is composed of over 60 judges and lawyers from around the world. It seeks the promotion and protection of human rights "by using its unique legal expertise to develop and strengthen national and international justice systems." It was established in 1952 and is currently active in at least five continents. / Dan Manglinong (philstar.com) – March 21, 2018 – 3:06pm/ All photographs, news, editorials, opinions, information, data, others have been taken from the Internet ..aseanews.net | [email protected] / For comments, Email to : Aseanews.Net | [email protected] | Contributor:-