ASEAN NEWS FRONT PAGES HEADLINES: Manila Headline – Philippines retains premier status in fight vs human trafficking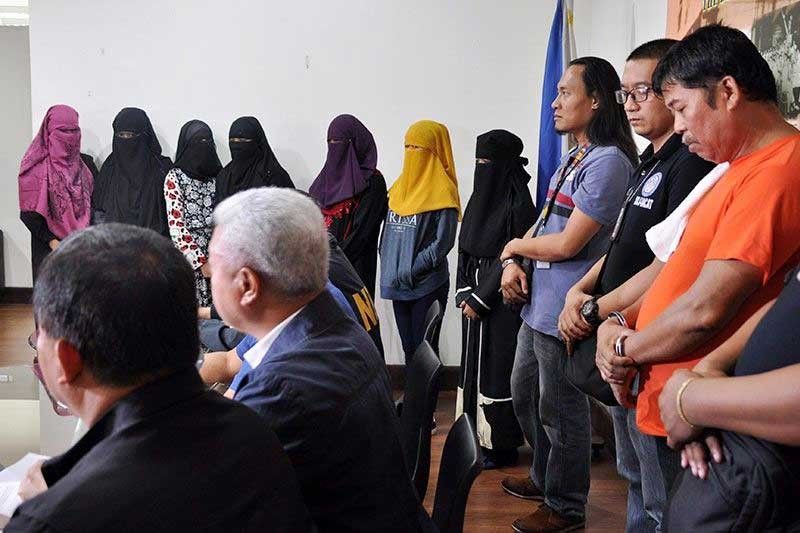 The TIP report issued on Thursday said the Philippines was one of 39 countries among 186 surveyed that continued to demonstrate serious and sustained efforts to fight the problem. / Edd Gumban/File
WASHINGTON – The Philippines has retained its tier 1 premier status in the US State Department's 2018 trafficking in persons (TIP) report for the third straight year, meeting the minimum standards for the elimination of human trafficking.
The TIP report issued on Thursday said the Philippines was one of 39 countries among 186 surveyed that continued to demonstrate serious and sustained efforts to fight the problem.
The report said the Duterte administration convicted and punished more traffickers and reduced the backlog of trafficking cases in the courts in the reporting period from April 2017 to March 2018.
While tier 1 is the highest ranking, it does not mean that a country has no human trafficking problem or that it is doing enough to address the problem, the report stressed.
To maintain the high ranking, governments need to demonstrate appreciable progress each year in combating trafficking.
Of 186 countries evaluated in the latest TIP report, 81 were placed in tier 2 and 43 in the tier 2 watch list grouping.
Twenty-three countries were in tier 3 and can be barred from receiving non-humanitarian, non-trade related foreign assistance. Included in this group are China, Myanmar and Laos.
The Philippines was the only one of the 10-member Association of Southeast Asian Nations group in the elite tier 1 group.
Brunei, Cambodia, Indonesia, Singapore, Thailand and Vietnam were in the tier 2 grouping of countries that do not fully comply with minimum standards for the elimination of human trafficking but are making significant efforts to do so.
The TIP report said during the reporting period Filipino authorities investigated 488 suspected trafficking cases, compared with 553 in 2016.
These actions led to the arrest of 283 suspects, an increase from 272 in 2016.
The government also initiated the prosecution of 177 alleged traffickers (441 in 2016) and convicted 65 traffickers (55 traffickers in 2016).
Sentences imposed ranged from 12 years to life imprisonment, with most offenders sentenced to life imprisonment.
Jose Katigbak STAR Washington bureau (The Philippine Star) – June 30, 2018 – 12:00am
.ASEAN NEWS FRONT PAGES HEADLINES:
All photographs, news, editorials, opinions, information, data, others have been taken from the Internet..aseanews.net | [email protected] / For comments, Email to : Aseanews.Net | [email protected] | Contributor