OP ED EDITORIAL & CARTOONS: MANILA – Car bombing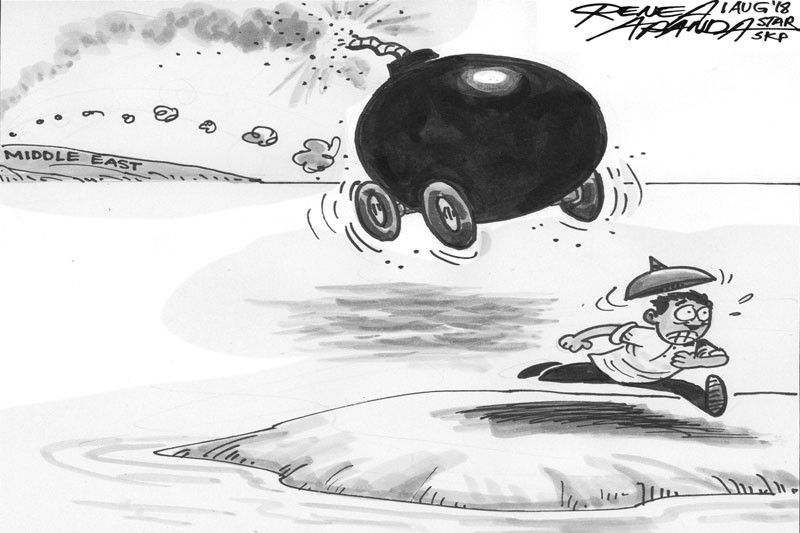 Malacañang officials called it a terrorist attack. As of last night, probers appeared to be zeroing in on the Abu Sayyaf as the group responsible for a bomb blast at daybreak yesterday in Lamitan City, Basilan that killed 11 people, among them a child.
The most worrisome aspect of the attack is that, according to initial reports, it could be the first suicide car bombing to be staged in this country. Soldiers reportedly pulled over a 10-seater van at a military checkpoint manned by militias. The driver looked like a foreigner and could not speak the local dialect, according to initial reports. Moments later, the van exploded, instantly killing the driver together with five militiamen and four civilians.
Basilan has long been a hotbed of armed conflict, with its jungles used by the Abu Sayyaf as a base. The bandits pillage villages, attack churches, seize captives as human shields or for ransom, and commit rape, mutilation and murder with impunity. The Abu Sayyaf has launched attacks even in Metro Manila, in tandem with the Moro Islamic Liberation Front and Jemaah Islamiyah. JI men have trained Filipino terrorists in bomb-making. But no suicide attack or car bombing has ever been staged – until yesterday.
Equally troubling is if the attack was perpetrated with the involvement of the Mautes. Last year the Islamic State-inspired terrorist group managed to engage the Armed Forces of the Philippines for five months in Marawi. The devastated Islamic city is a long way from recovery.
Suspicions have also been raised that the attack in Lamitan was the handiwork of groups out to sabotage the peace process with the MILF following the enactment of the Bangsamoro Organic Law or BOL last week.
The MILF and the faction of the Moro National Liberation Front that participated in crafting the BOL can mobilize their networks to help ferret out the truth. While the van driver is dead, he could not have carried out the bombing without various forms of assistance from certain individuals. Every effort must be made to track down his cohorts and prevent more attacks
(The Philippine Star) – August 1, 2018 – 12:00am
ASEANEWS EDITORIAL & CARTOONS:.
7.1.   D. Tribune –Yellow crab  <> Concept News Central –Way safer to walk the streets
  All photographs, news, editorials, opinions, information, data, others have been taken from the Internet ..aseanews.net | [email protected] |.For comments, Email to :D'Equalizer | [email protected] | Contributor