OPINION: IS DU30 A LAME DUCK PRESIDENT? – 'Indisposed' Duterte misses 3 Davao events
DAVAO CITY — President Rodrigo Duterte failed to show up at two events here on Friday afternoon because he was "indisposed," according to his former special assistant, Christopher "Bong" Go.
The President was also missed at the 82nd year of Araw ng Dabaw here on Saturday, although he was not officially scheduled for a public appearance on the city's charter day.
.
ADS by Cloud 9:
– SPACE RESERVE FOR YOUR ADVERTISEMENT –
.
.
Before he was elected President in 2016, Mr. Duterte served as Davao City mayor for more than 20 years.
Aside from gracing the Partido Demokratiko Pilipino-Lakas ng Bayan (PDP-Laban) rally set at 6:30 p.m. on Friday, the President was supposed to distribute certificates of land ownership awards (Cloas) and turn over facilities to agrarian reform beneficiaries around 5 p.m. at the University of Mindanao gym in Matina.
The crowd at the PDP-Laban rally at Crocodile Park waited for about six hours for the President. They started leaving right after Sen. Aquilino "Koko" Pimentel III announced that the President had a migraine and could not come.
Not staying for Mocha
Not even a teaser from Davao Rep. Pantaleon Alvarez that Mocha Uson, the controversial former Palace communications assistant secretary, was going on stage next could stop the crowd from leaving.
Alvarez was ousted as Speaker in July reportedly due to the maneuverings of the President's daughter, Davao City Mayor Sara Duterte.
The mayor on Friday proxied for her father in distributing 3,457 Cloas covering 4,525 hectares to 2,095 agrarian reform beneficiaries.
.
ADS by Cloud 9:
– SPACE RESERVE FOR YOUR ADVERTISEMENT –
.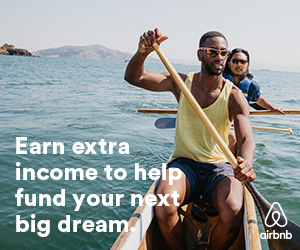 .
The last time the 73-year-old President canceled his appearance in a public event was on Feb. 1, when he skipped the Barangay Summit on Peace and Order in Palo, Leyte. Go at the time explained that the President was not feeling well.
The President's repeated absence from official functions had raised concerns about his health, though he always denied suffering from a serious illness.
…
ADS by Cloud 9:
.
– SPACE RESERVE FOR YOUR ADVERTISEMENT –
.
.
On Saturday, Go showed Malacañang reporters a selfie of him and the President with an unidentified woman. The shot, Go said, was taken midnight of Friday when the President was having a snack.
"The President got slightly hungry while working and reading. [He had] midnight snacks," Go said.
The President's headache had since been relieved, Go said, adding that they had a chat that lasted three hours. —Reports from Christine O. Avendaño; and Barry Ohaylan and Orlando B. Dinoy, Inquirer Mindanao
ADS by Cloud 9:
– SPACE RESERVE FOR YOUR ADVERTISEMENT –
.
.

All photographs, news, editorials, opinions, information, data, others have been taken from the Internet ..aseanews.net | [email protected] |.For comments, Email to :D'Equalizer | [email protected] | Contributor