Day's Photos: Press photo exhibition to celebrate revolutionary journalism
.
.
HÀ NỘI A press photo exhibition featuring significant events in Việt Nam in recent years opened yesterday in central Hà Nội.
The second edition of Dấu Ấn(Imprint) has been organised by the Hà Nội Press Photo Club to celebrate the 94th anniversary of Việt Nam Revolutionary Press Day, which falls on Friday.
About 100 pictures are on display.
Photos about this year's historical US-DPRK Summit in Hà Nội, the Asia-Pacific Economic Co-operation Forum in Đà Nẵng and the swearing in ceremony of Party General Secretary Nguyễn Phú Trọng as President feature prominently.
–THIS SPACE BELOW IS RESERVE FOR YOUR ADVERTISEMENT –

 .
.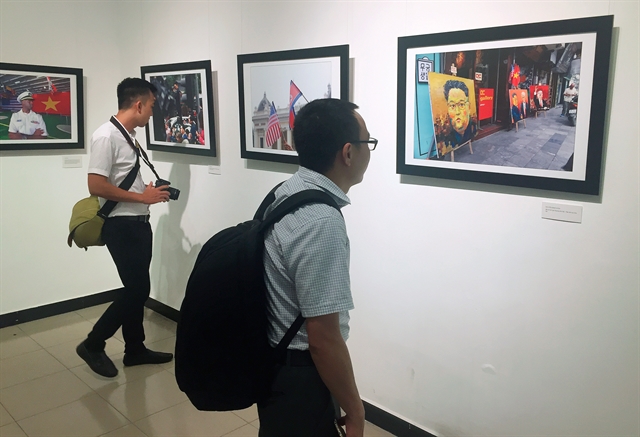 The exhibition also includes images telling tales of Việt Nam's recent international football success, courtroom scenes and images on the aftermath of natural disasters.
"All the issues are expressed through the sensitive perspective of press photographers working at press agencies in the northern region. They are regarded as unique imprints of not only each author but also the whole Hà Nội Press Club of Photographers comprising members who are enthusiastic, passionate and creative," said a representative from the organisers.
.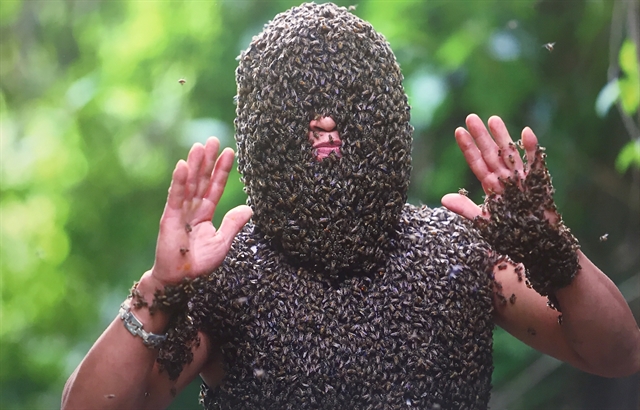 .
–THIS SPACE BELOW IS RESERVE FOR YOUR ADVERTISEMENT –
 .
The first Dấu Ấn exhibition was held two years ago in Hà Nội,.
Among 135 works of 38 press photographers from across the country displayed at the exhibition, many were filled with emotions while reflecting daily life.
This year's exhibition is held at the Exhibition Centre for Fine Arts and Photography at 29 Hàng Bài Street in Hoàn Kiếm Distirct, and will run until Sunday.  VNS
All photographs, news, editorials, opinions, information, data, others have been taken from the Internet ..aseanews.net | [email protected] | For comments, Email to : Goldenhands Arts Club | [email protected]