PHOTOGRAPHY: Gianna Bryant – The 13-year-old daughter of NBA star Kobe Bryant
A mural painted Sunday in Los Angeles by graffiti artist Jules Muck pays tribute to Kobe Bryant and his daughter.
.
 NBA star Kobe Bryant and his 13-year-old daughter Gianna, carried on his shoulders in the 2014 file photo at the start of the friendly game between the United States and China during a friendly match in Qualcom Stadium in San Diego, California. AFP 
.
.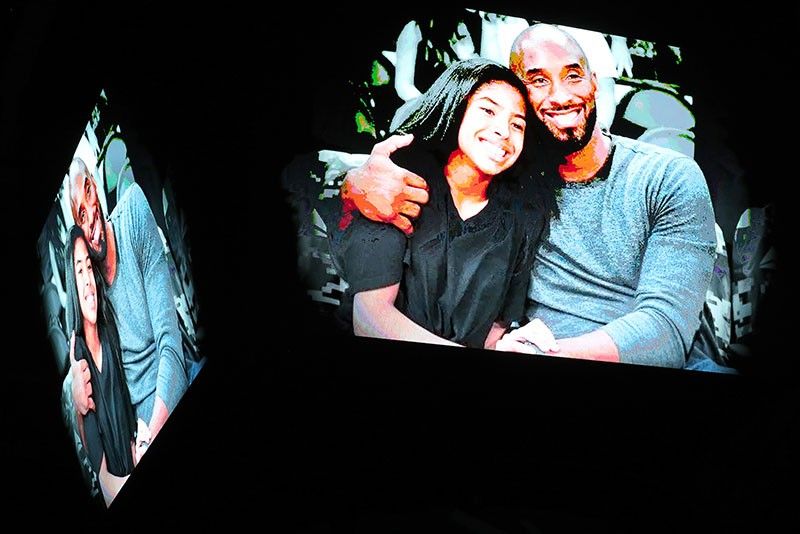 The Dallas Stars honor NBA legend Kobe Bryant during a pregame moment of silence before taking on the Tampa Bay Lightning at American Airlines Center on January 27, 2020 in Dallas, Texas.
–
.
–
.
Ad by Cloud 9:
– SPACE RESERVE FOR YOUR ADVERTISEMENT –
.
.
MY CAMERA –  Griffith Observatory