PHOTONEWS-NOVEL CORONAVIRUS ARD: The Outbreak
The spread of coronavirus in China could deal a blow to the operations of Disney's theme parks in Hong Kong and Shanghai.
VIENTIANE, Laos: PM orders action to keep coronavirus at bay. 

ASEAN:
.
BRUNEI DARUSSALAM: MoH introduces coronavirus self-isolation policy – 1/11
In response to the emerging novel coronavirus outbreak, the Ministry of Health (MoH) has introduced a self-isolation policy for individuals who have returned, or are returning to Brunei, from the People's Republic of China. The policy requires all individuals, who were in China for 14 days before their arrival in Brunei and who have been permitted entry into the Sultanate, to undergo 14 days of self-isolation.
<>
PHNOM PENH, Cambodia: Prime Minister Hun Sen says China can't arrange his visit to students in Wuhan city. – -/ 2/11
A photo taken on February 3 shows a medical staffer spraying disinfectant on a patient re-entering a quarantine zone in Wuhan. AFP
<>
VIENTIANE, Laos: PM orders action to keep coronavirus at bay-3/11
<>
JAKARTA, Indonesia: Indonesian Maid in Singapore Tests Positive for Coronavirus – 4/11
Visitor from Singapore is inspected by airport health authorities officer during monkeypox monitoring disease at Soekarno Hatta International Airport, Tangerang, Banten on Wednesday (15/05) (JG Photo/Yudha Baskoro)
<>
<>
BANGKOK, Thailand: Thailand confirms six new cases of novel coronavirus, including four Thais- 9/11
People wearing protective facemasks walk past a government health advisory campaign on the coronavirus infection prevention at a city commuter train station in Bangkok. PHOTO: AFP
<>
HA NOI, Viet Nam: Coronavirus stuffs up Park's plans – 10/11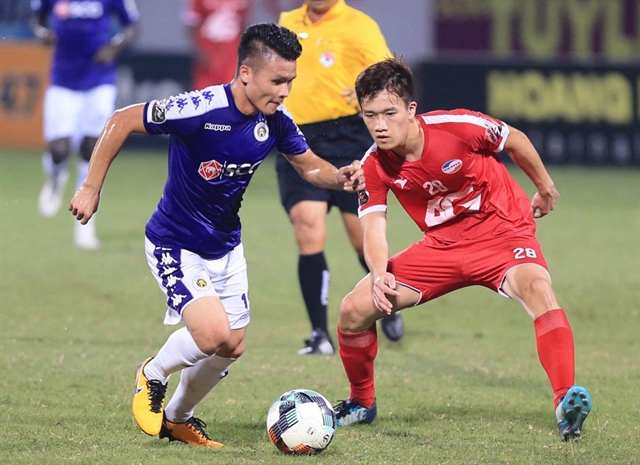 Football
HÀ NỘI  – Head coach Park Hang-seo will have some hard decisions to make ahead of the national team's next World Cup qualifier against Malaysia due to the spread of the deadly new coronavirus.
 .
ADS by:
Memento Maxima Digital Marketing
– SPACE RESERVE FOR YOUR ADVERTISEMENT –
.
ASIA:
BEIJING: Officials question report of virus spreading before symptoms