WORLD PHOTO-VIDEO NEWS: WUHAN VIRUS GLOBAL BREAKOUT- WHO sees 'tip of the iceberg'- New study finds incubation period of up to 24 days
WHO sees 'tip of the iceberg'-  Virus deaths top 900
Geneva―The head of the World Health Organization has warned that confirmed cases of 
coronavirus
 being transmitted by people who have never traveled to China could be the "tip of the iceberg."
.
.
CHINA -THE EPIDENTER-  NOVEL CORONAVIRUS ARD
BEIJING- China virus toll passes 1,000 as Xi visits frontline hospital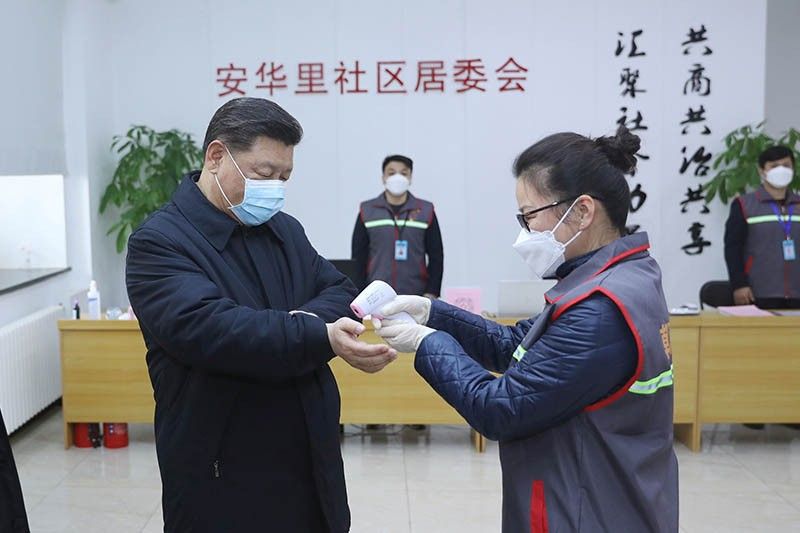 This photo released on February 10, 2020 by China's Xinhua News Agency shows Chinese President Xi Jinping (L) wearing a protective facemask as a health official (R) checks his body temperature during an inspection of the novel coronavirus pneumonia prevention and control work at the Anhuali Community in Beijing.
JU PENG/XINHUA/AFP
BEIJING, China — The toll from China's deadly coronavirus outbreak passed 1,000 on Tuesday after President Xi Jinping called for more "decisive" measures to tackle the outbreak in a rare visit to a frontline hospital.
.
WUHAN CITY, China- Coronavirus: China's death toll passes 1,000 as Hubei province reports 103 new deaths
MANILA- Novel Coronavirus (2019-nCoV) updates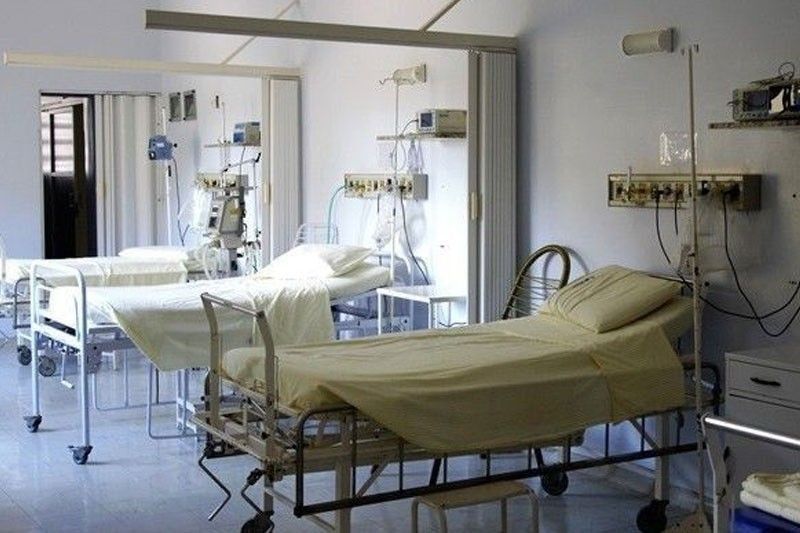 The number of confirmed infections in China's coronavirus outbreak has reached 42,638 nationwide with nearly 2,500 new cases reported, the National Health Commission said Tuesday.
.
<aseanews>
.
YOKOHAMA, Japan- 4 more Pinoys aboard cruise ship test positive.
.
But none of 32 repatriates from Wuhan showed symptoms
<world.photo>
DOCKED AND DELAYED. Passengers look out from their cabins on the Diamond Princess cruise ship (left), with 3,600 people quarantined onboard due to fears of the new coronavirus, at the Daikoku Pier Cruise Terminal in Yokohama port on Monday (above). Around 60 more people on board the Diamond Princess have been diagnosed with novel coronavirus, the country's national broadcaster said,  raising the number of infected passengers and crew to around 130. AFP
.
<world.photo>
.
.
ADS by:
Memento Maxima Digital Marketing
– SPACE RESERVE FOR YOUR ADVERTISEMENT –
.
.
<world.photo>
.
EUROPE:
.
LYON, France- Lyon laboratory focuses on finding a treatment for coronavirus using existing drugs.
All photographs, news, editorials, opinions, information, data, others have been taken from the Internet ..aseanews.net | [email protected] | Fo r comments, Email to :  Al Bulario