OP-ED CARTOONS: Editor's Choice – Dirty money haven

Volatile markets
Money talks
.
Ads by: Memento Maxima Digital Marketing
@ [email protected]
– SPACE RESERVE FOR YOUR ADVERTISEMENT
.
Dirty money haven
.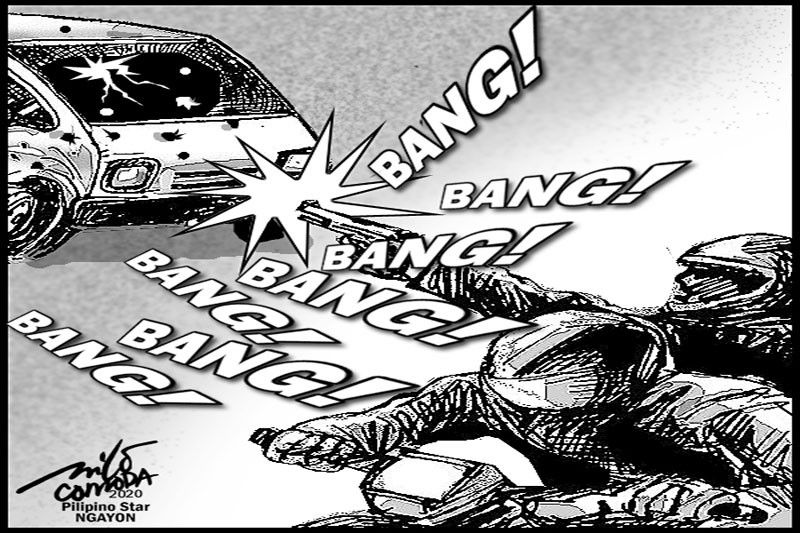 Riding-in-tandem criminals, hindi kayang lutasin ng PNP
.
.
EDITORIAL SG:
The Straits Times says
Bracing for long battle against Covid-19
This week has seen a flurry of economic policy responses to the outbreak of Covid-19, which is continuing to spread across the world. The week began with the Organisation for Economic Cooperation and Development (OECD) issuing a sobering warning that global economic growth this year could almost halve to 1.5 per cent, compared with a pre-coronavirus forecast of 2.9 per cent, in the event that the Covid-19 outbreak turns out to be long-lasting and intensive. The outbreak is the gravest threat to the global economy since the global financial crisis, the OECD said, and it urged governments to act swiftly and forcefully to take countervailing action.
READ MORE: https://www.straitstimes.com/opinion/st-editorial/bracing-for-long-battle-against-covid-19.
Covid-19 puts Abe on the ropes as Xi cancels summit trip to Tokyo
.
Japan's Prime Minister is feeling the strain from the coronavirus outbreak on multiple fronts
Anybody who knows something of Japanese culture would be aware of the average salaryman's pride in leaving daily for work – and returning late – a tiny signal to the neighbours that your boss wants you around while entertaining a client, dealer or higher-up.
READ MORE: https://www.straitstimes.com/opinion/covid-19-puts-abe-on-the-ropes-as-xi-cancels-summit-trip-to-tokyo
.
All photographs, news, editorials, opinions, information, data, others have been taken from the Internet ..aseanews.net | [email protected] For comments, Email to :D'Equalizer | [email protected]