EDITORIAL-CARTOONS: Stealthy as ever

Pining for '  normal'
Life as we know it has changed so much, and so suddenly.The Luzon-wide enhance community quarantine is ending its second week. Since it was first imposed, we have made many adjustments to the way we live, work, and relate with others, even the way we ponder our mortality.
READ MORE: https://manilastandard.net/opinion/editorial/320542/pining-for-normal-.html
.
<comics>
.
Stealthy as ever
As the Philippines battles the spread of COVID-19 among its people, another malignancy continues to cast a shadow in a specific part of the country—the West Philippine Sea, where last week the Chinese Academy of Sciences launched two research stations on Fiery Cross (Kagitingan) and Subi (Zamora) Reefs in the Spratly Islands, ostensibly to "help scientists expand their research into deep sea ecology, geology, environment, material sciences and marine energy."
According to China's state news agency Xinhua, the research stations "play a part in monitoring ecological and seismic changes in key regions of the South China Sea."
.
Is Beijing chastened in any way? Now it feels even emboldened to sow disinformation and whitewash the narrative—by pushing the conspiracy theory that the United States, its current trade adversary, is to blame for the pandemic. China's Foreign Ministry official Zhao Lijian tweeted on March 12: "It might be the US army who brought the pandemic to Wuhan… US owe us an explanation!"
No, it's China, stealthy as ever, that owes the world an explanation.
READ MORE: https://opinion.inquirer.net/128385/stealthy-as-ever
.
.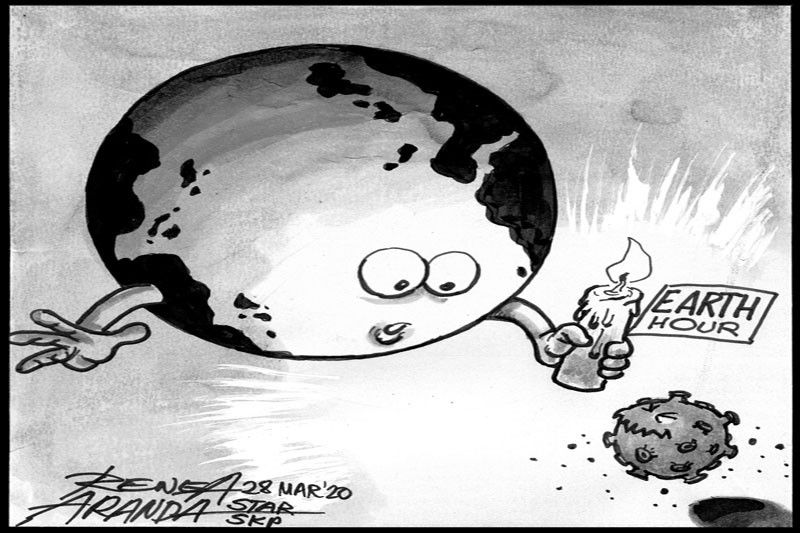 EDITORIAL- Lights out for the Earth
It's difficult to look for any silver lining in the coronavirus disease 2019 pandemic, which continues to claim lives around the planet. Environmental advocates, however, cite an obvious consequence of suspending much of transport operations by land, air and sea to prevent the further spread of COVID-19: air quality has become much cleaner.
READ MORE: https://www.philstar.com/opinion/2020/03/28/2003855/editorial-lights-out-earth
.
<op-ed>
.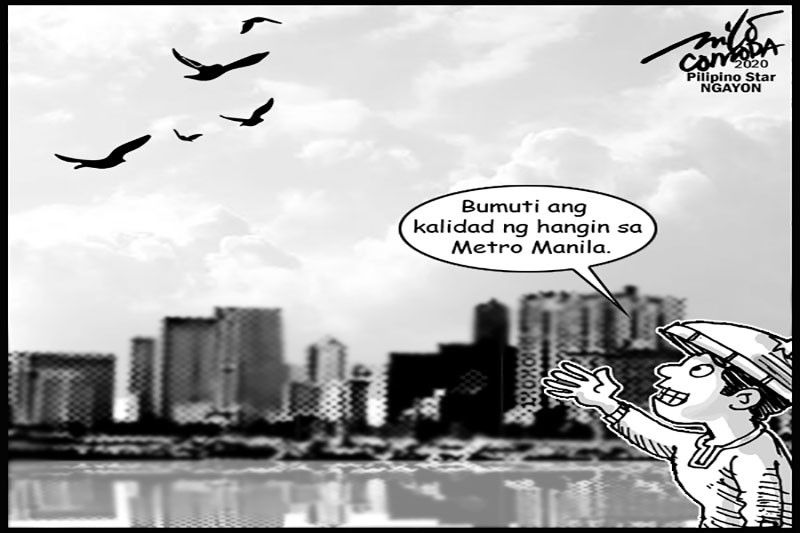 EDITORYAL – Dahil sa quarantine luminis ang hangin
MAY mabuting ibinunga ang enhanced community quarantine sa Metro Manila. Bumuti ang kalidad ng hangin at nabawasan ang air pollution. Sa loob lamang ng 1 linggong lockdown, nag-decrease ng 180% ang "PM2.5" na taglay ng hangin ayon sa Institute of Environmental Science and Meteorology of the University of Philippines-Diliman./Pilipino Star Ngayon
READ MORE: https://www.philstar.com/pilipino-star-ngayon/opinyon/2020/03/28/2003859/editoryal-dahil-sa-quarantine-luminis-ang-hangin
.
Ads by: Memento Maxima Digital Marketing
@ [email protected]
– SPACE RESERVE FOR YOUR ADVERTISEMENT
– SPACE RESERVE FOR YOUR ADVERTISEMENT
.
The Straits Times says
Diverse sources feed Singapore's supply
Empty shelves in supermarkets have been an almost emblematic image of the coronavirus crisis. Government assurances and the rapid replenishment of the shelves have served to calm bouts of panic buying. But as the uncertainties surrounding the pandemic persist, nations need to uphold their commitment to protecting the sanctity of food supply chains that circle the globe and feed billions. The world food production outlook remains stable, barring a few regional problems like the locust swarms threatening crops in the Horn of Africa, some parts of the Arabian peninsula and South Asia. But short-sighted policies could upend the table. At least two sources of trouble are looming. With a third of the world under some form of lockdown, the ability of farm workers to raise crops could come under question, conjuring up the prospect of harvest failures down the road.
READ MORE: https://www.straitstimes.com/opinion/st-editorial/diverse-sources-feed-singapores-supply
.
.
All photographs, news, editorials, opinions, information, data, others have been taken from the Internet ..aseanews.net | [email protected] For comments, Email to :D'Equalizer | [email protected]