EDITORIAL-CARTOONS: Setting examples

Setting examples
In the early days of the Luzon-wide lockdown in response to the COVID-19 outbreak, a 69-year-old homeless woman in Manila was arrested after she shouted at barangay police who woke her up to enforce a curfew.
.Dorothy Espejo, who lived on the streets in Leveriza, Malate, faced three charges, including violation of a law that prohibits resistance and disobedience to authority, which is punishable by a fine not exceeding P100,000 and imprisonment of up to six months.More recently, two health workers caught back-riding on a motorcycle on their way home to Bulacan were fined P5,000 by traffic enforcers in Valenzuela City.
READ MORE: https://manilastandard.net/opinion/editorial/320728/setting-examples.html
One senator went to a private hospital and a large supermarket, even though he knew he was awaiting the results of his COVID-19 test. How many people did he endanger? Why did one of his colleagues in the Senate ask for compassion, when nobody showed any compassion to Espejo or the Libiran brothers?Another senator distributed aid to a large crowd of fire victims in Butuan City. A selfie of the senator and the crowd of aid recipients was posted on the Philippine Information Agency's Facebook page, a mockery if ever there was one of social distancing guidelines.What kind of examples are we setting?
.
<op-ed>
.
P500 a day
The Department of Health (DOH) has apologized for it, but whoever in that office thought of offering P500 a day for doctors, nurses, and other health workers who will volunteer to help fight COVID-19 should be red-faced in shame.
At this time of great peril, a clarion call for volunteerism would have been received well by patriotic and good-hearted professionals willing to brave the battle against the pandemic, in keeping with their oaths and in service to their countrymen.
READ MORE: https://opinion.inquirer.net/128479/p500-a-day
As radiologist Dr. GK Galvez Tan piercingly wrote in a Facebook post: "It's not about the money… Most doctors would have done the job for free. If health care workers are expected to sell their lives cheaply, at least let them have the dignity of knowing that their nation was behind them, fighting for them on every front, at every level."
.
Ads by: Memento Maxima Digital Marketing
@ [email protected]
– SPACE RESERVE FOR YOUR ADVERTISEMENT
– SPACE RESERVE FOR YOUR ADVERTISEMENT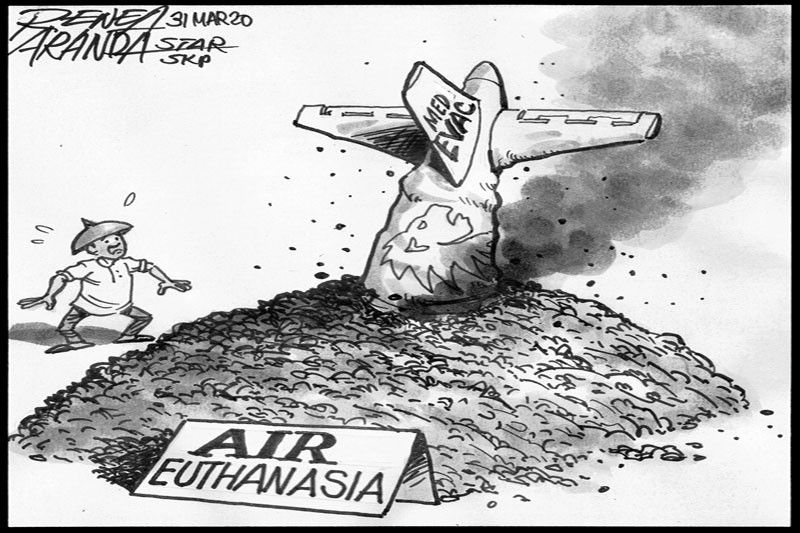 Accidents happen, but there are ways of minimizing the risks – especially if there is a precedent that must be avoided. On Sept. 1 last year, a Beechcraft air ambulance operated by the Philippine firm Lionair Inc. was seen emitting smoke before it plummeted into a resort in Calamba, Laguna. All nine on board, including the flight crew and the New Zealander patient who was being evacuated from Dipolog to Manila, died in the crash.
READ MORE: https://www.philstar.com/opinion/2020/03/31/2004421/editorial-death-planes
Now Lionair is facing yet another controversy, this time over the airworthiness of its fleet. CAAP officials claimed the Westwind jet was deemed airworthy, but this will have to be established in an independent investigation. Probers must also come out with the results of the probe on the Beechcraft crash in Laguna. Seventeen lives have been lost so far. Without a credible probe, there could be no end to these tragedies.
.
<op-ed>
.
.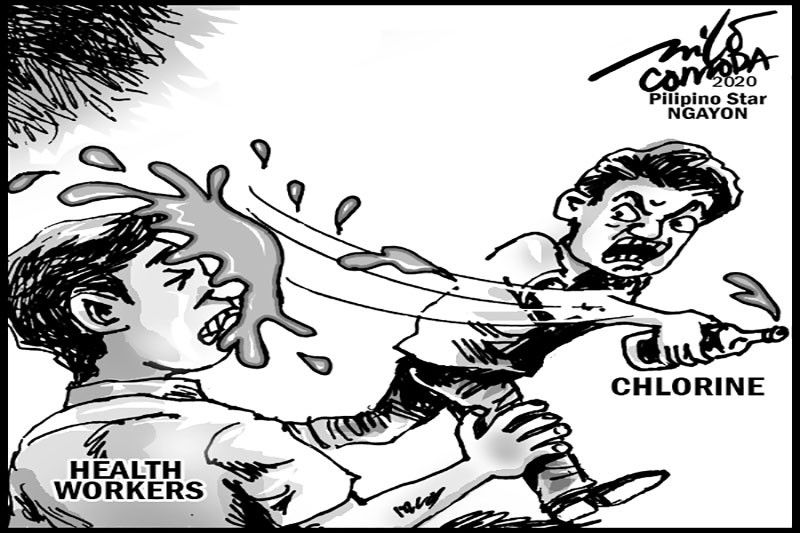 EDITORYAL – Igalang ang health workers
NGAYON mapaubo, mapahatsing o mapasinghot lamang ang katabi habang nakapila sa groce­ries o botika at automated teller machine (ATM) ay pinandidirihan na dahil sa epektong dulot ng CO­VID-19. Sabi nga ng ilan, mas mabuti pa raw ang mapautot at hindi gaanong pandidilatan at kinukutya dahil hindi naman nakakahawa ang utot. Pero ang umubo o humatsing ay isa nang malaking pagka­kamali at senyales na pinandidirihan.
.
Ads by: Memento Maxima Digital Marketing
@ [email protected]
– SPACE RESERVE FOR YOUR ADVERTISEMENT
– SPACE RESERVE FOR YOUR ADVERTISEMENT
The Straits Times says
Not time yet to close S'pore's schools
It is understandable if Singaporeans wonder why the Government has not closed down schools as part of the efforts to fight the coronavirus outbreak here. After all, such steps have been taken in countries such as Japan and New Zealand, which have been vigorous in their attempts to contain the Covid-19 spread. Indeed, school closures would, arguably, be in keeping with Singapore's broad, deep and stringent attempts to combat the outbreak. The Government has been implementing immigration restrictions, quarantine, stay-home rules and social distancing measures that would have been unthinkable in normal times.
https://www.straitstimes.com/opinion/not-time-yet-to-close-spores-schools
.
What Singapore is practising at the moment is a considered and calibrated response to an evolving situation. So are other nations. But uncritically importing measures from elsewhere will not help the country fight Covid-19. Singapore must implement its own protocols calmly and sensibly.
<covid-19>
.
All photographs, news, editorials, opinions, information, data, others have been taken from the Internet ..aseanews.net | [email protected] For comments, Email to :D'Equalizer | [email protected]