EDITORIAL-CARTOONS: What's next?

What's next?
Into the third week on a Luzon-wide lockdown due to the COVID-19 pandemic, speculation is rife over what the government will do afterward. Some suggest the lockdown will be extended, while others say the government is considering a selective community quarantine in which certain sectors will be allowed to go back to work as a way of resuscitating the battered economy.It is good to plan, but our leaders would do well to bear in mind the words of Dr. Anthony Fauci, the director of the US National Institute of Allergy and Infectious Diseases, who advises the White House on the COVID-19 crisis: "You've got to be realistic, and you've got to understand that you don't make the timeline, the virus makes the timeline."
.
READ MORE: https://manilastandard.net/opinion/editorial/320868/what-s-next-20200402.html
.
Ramping up testing is crucial, because this will let us know the real number of sick people, and the extent of the infections. Over time, testing will also give us a better idea of how the quarantine measures are working.Hard data and an overriding concern about the need to save lives must trump any wishful thinking about sending people back to work too soon.
.
<op-ed>
.
Favored and protected
The past two weeks of the enhanced community quarantine over the entire Luzon have brought numerous reports of deliveries of basic goods such as vegetables and foodstuff barred from entering Metro Manila at checkpoints, ordinary citizens apprehended and/or fined for violating restrictions on movement and social interactions, and police and local officials imposing harsh, often conflicting guidelines on the observance of the quarantine in their specific localities.
And then there is this report that stands in stark contrast to all that: Last week, a group of 22 POGO (Phi­lippine offshore ga­ming operator) workers was stopped at a checkpoint in Sta. Ana, Cagayan. The Pogo workers, who were in two vans and two delivery trucks, had breezed through all the checkpoints from Manila to Cagayan — thanks to two unusual escorts: Police Senior Master Sergeants Harold Corpuz and Clifford Ventura of Camp Crame's Police Security and Protection Group (PSPG).
.
READ MORE: https://opinion.inquirer.net/128549/favored-and-protected
.
No wonder that, with the President himself cheerleading for the Pogos, the sector struts around seemingly feeling inviolable; in the time of the quarantine, not only is it exempted from the rules thrown at lowly folk, it even enjoys police protection. Unless the PNP is able to provide an adequate explanation for the presence of the two police escorts in that Pogo convoy in Cagayan, and sanctions them severely for their moonlighting while also getting to the bottom of who authorized such assignment, it may have to live with a new designation: PNP — or "Pulis Ng Pogo."
.
Ads by: Memento Maxima Digital Marketing
@ [email protected]
– SPACE RESERVE FOR YOUR ADVERTISEMENT
– SPACE RESERVE FOR YOUR ADVERTISEMENT
.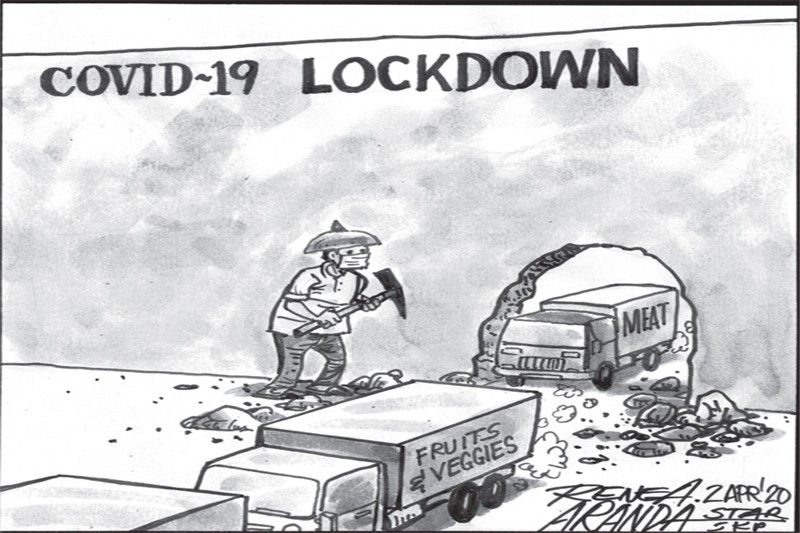 EDITORIAL – Food security
While families hard-hit by the enhanced community quarantine and extreme lockdowns worry about where their next meal will come from, farmers in the Cordilleras were recently forced to discard truckloads of their vegetable harvest because of their inability to sell the crops.
READ MORE: https://www.philstar.com/opinion/2020/04/02/2004895/editorial-food-security
.
Most people understand the objectives of the COVID-19 quarantine and are willing to cooperate with the measures to protect public health. In turn, the government must see to it that the most basic need of people for food security is also protected. / The Philippine Star
.
<op-ed>.
.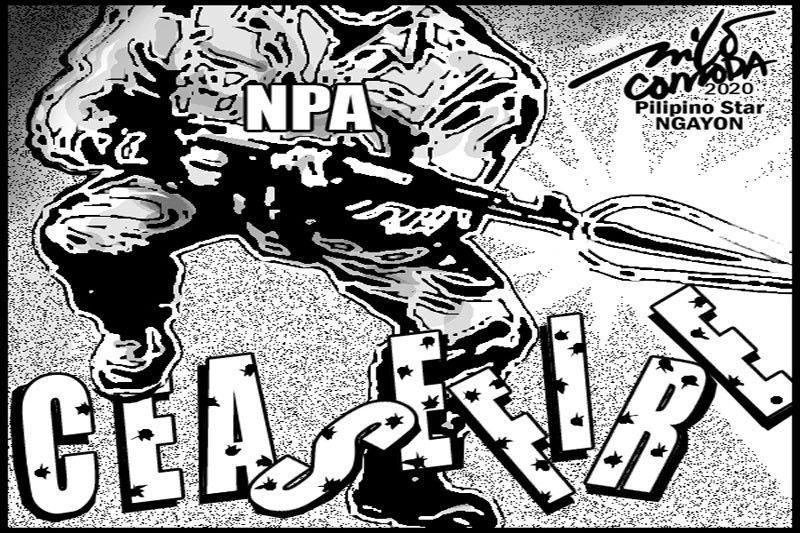 EDITORYAL – Kahit may krisis, patuloy sa pagsalakay ang NPA
Hindi na makatao ang ginagawa ng New People's Army na patuloy sa pagsalakay sa mga sundalo kahit may dinaranas na krisis ang bansa. Hindi na iginalang ang ceasefire na sila mismo ang nagtakda at walang patumanggang nilusob ang mga sundalo na nagsasagawa ng community works kaugnay sa nararanasang epidemya ng COVID-19. Hindi na dapat maniwala sa mga teroristang grupo. Hindi sila dapat bigyan ng pagkakataon sapagkat katrayduran ang kanilang ipinakikita.
.
READ MORE: https://www.philstar.com/pilipino-star-ngayon/opinyon/2020/04/02/2004858/editoryal-kahit-may-krisis-patuloy-sa-pagsalakay-ang-npa
.
Ads by: Memento Maxima Digital Marketing
@ 
[email protected]
– SPACE RESERVE FOR YOUR ADVERTISEMENT
– SPACE RESERVE FOR YOUR ADVERTISEMENT
.
The Straits Times says
Bosses must avoid taking easy way out
 .
The National Wages Council (NWC) has intervened in the economic uncertainty caused by the Covid-19 pandemic with a number of worthwhile recommendations. The council has prioritised what employers should consider to sustain businesses and save jobs. First, they should reduce non-wage costs, and consider various measures to utilise and manage excess manpower. Second, they should tap government support to offset business and wage costs, and press on with business and workforce transformation. Third, they should trim wage costs. Fourth, if it is necessary to retrench workers as a last resort, they should ensure that this is done responsibly.
 .
 READ MORE:  https://www.straitstimes.com/opinion/st-editorial/bosses-must-avoid-taking-easy-way-out
.
The Singapore National Employers Federation has highlighted exigencies on the business front by noting that reducing non-wage costs alone has not been sufficient for some employers to stay afloat. This situation is understandable, given the magnitude of the current economic decline. However, in deciding the fortunes of labour, capital is hardly without the support of the State. The Government has deployed almost $55 billion to respond to the pandemic – an amount that represents 11 per cent of the gross domestic product. Businesses could draw fruitfully on those budgetary provisions to minimise retrenchments. They must not look at easy options, such as layoffs and even pay cuts, but stay focused on the long term.
 .
All photographs, news, editorials, opinions, information, data, others have been taken from the Internet ..aseanews.net | [email protected] For comments, Email to :D'Equalizer | [email protected]