BREAKING: Aliens a.k.a. Covid-19 invaded the WORLD.
.
POINT OF VIEW:
By "Joe" Gibana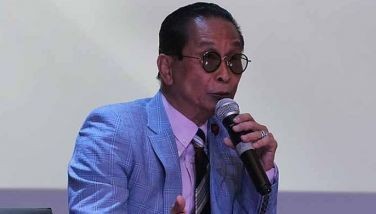 [NEWS]- HEADLINE- Despite Panelo's claims, COVID-19 not the 'invasion' to justify martial law
.
[VIEWS]
The 2019 COVID-19 Pandemic already caused psychological  damaging effect to us: Panelo has gone NUTS, associating the virus as 'ALIEN" invading the Philippines  JUSTiFYING DU30 can declare MARTIAL LAW. .
.
Add to this, is the claim of the US Navy of "Unidentified Flying Objects" UFO  seen in mid-air by a US Pilot with a video taken.
.
Police and Military Officers adopted a "New  Normal" – the Philippines is now in 'TOTAL MARTIAL LAW STATE"  to justify their killings of a mentally out of control army man, citizens and others…
.
.
<>
Balita na-Kuro kuro pa!
.
All photographs, news, editorials, opinions, information, data, others have been taken from the Internet .
.
For comments, Email to :
Jose "Joe" Gibana / [email protected]