POINT OF VIEW: RJ BISTRO will entertain COVID-19 patients..?
POINT OF VIEW:
By "Joe" Gibana

[NEWS]
RJ Jacinto named DICT usec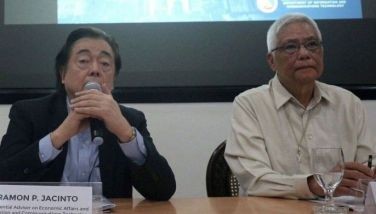 .
[VIEWS]
>Is RJ BISTRO  to entertain DU30 in Malacanan ?
>Has he the ultimate solution to wiretapped people together with COWBOY ATRAS-ABANTE GRINGO?
>Is he turning the agency into a ROCK-N-ROLL Venue?
.
SIGN UP TO RECEIVE OUR EMAILThe most important news of the day about the ASEAN Countries and the world in one email:  [email protected]
.