PHOTO NEWS OF THE DAY: CALAMITY- MANILA'S Typhoon Ulysses / Vamco
People walk along a flooded road due to Typhoon Vamco in Marikina. PHOTO: AP
.
.
.
.
.
Authorities have also rescued several residents from the village, using boats and trucks.
EDV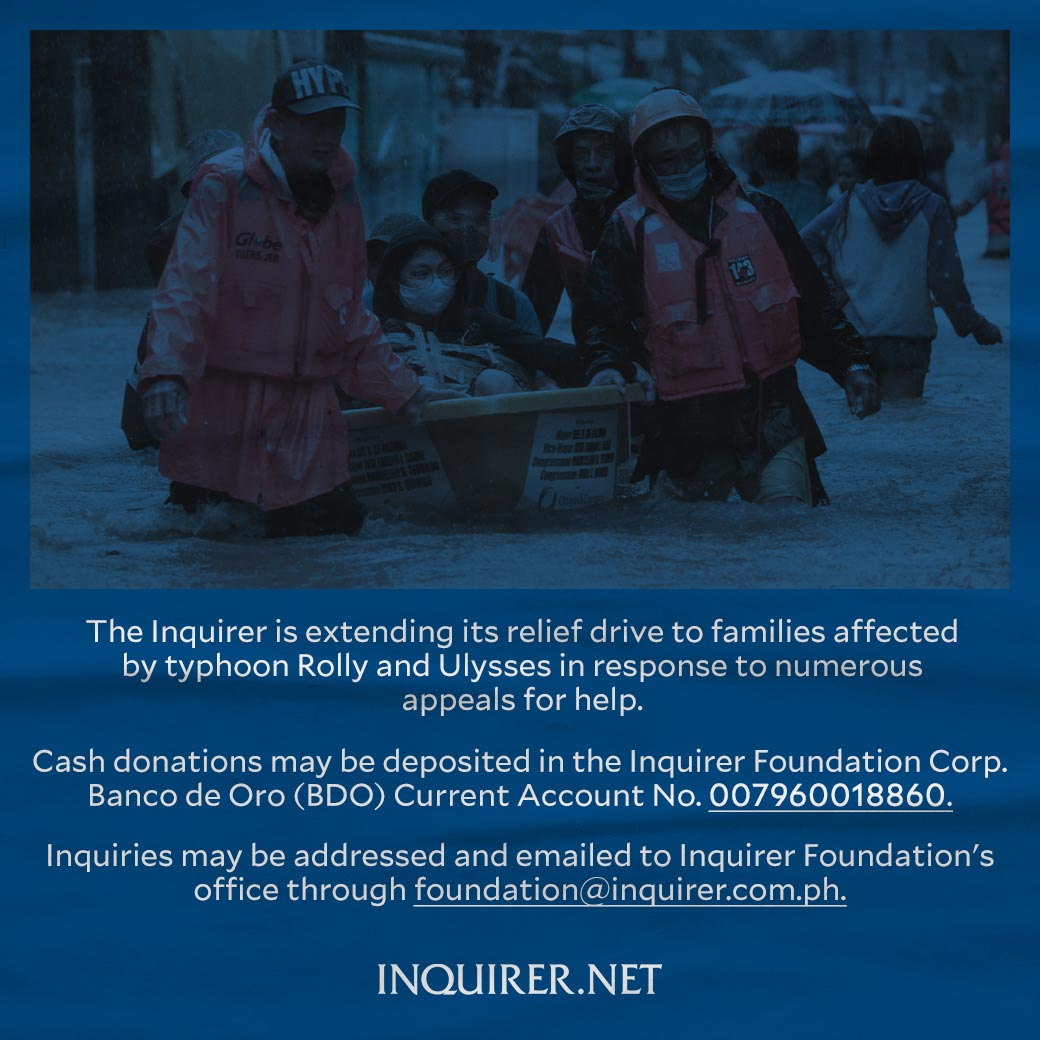 MANILA (AFP) – The death toll in the typhoon-battered Philippines has risen to 14, an official said yesterday, after some of the worst flooding in years swamped villages and forced thousands to flee their homes.
Torrential rain dumped by Typhoon Vamco – the third powerful storm to hit the country in as many weeks – inundated low-lying areas of Manila and surrounding provinces, trapping people on rooftops and balconies.
All photographs, news, editorials, opinions, information, data, others have been taken from the Internet ..aseanews.net | [email protected]
For comments, Email to : Golden Hand Arts Club | Contributor