ASEANEWS HEADLINES: COVID-19, NEW VARIANTS & VACCINES: SINGAPORE- Singapore could soon make freeze-dried Covid-19 PCR test kit
SINGAPORE – The technique used to preserve food could prove to be a game changer in Singapore's fight against Covid-19 through the development of freeze-dried Covid-19 polymerase chain reaction (PCR) test kits, which would simplify storage and transportation requirements.
Local biotech company BioAcumen Global said the key benefit of lyophilisation, as the technique is called, is that it removes the need for refrigeration currently required for Covid-19 PCR test kits.
Freeze-dried kits can be kept at room temperature without any degradation.
 .
BioAcumen Global officially opened its new lyophilisation facility on Tuesday (March 16).
It has the capacity to freeze-dry 2,400 PCR tests a day and hopes to double this capacity soon.
Currently, the lab freeze-dries PCR kits that detect the African swine fever virus.
BioAcumen Global also produces about 20,000 "wet" Covid-19 PCR test kits a day, which had obtained approval from the Health Sciences Authority in September 2020.
It is currently developing its freeze-dried version of Covid-19 PCR kits. They are expected to be ready in around two months' time.
Covid-19 PCR test kits are currently shipped at low temperatures below 0 deg C. However, with a freeze-dried version of the kit, they can be transported and stored at room temperatures for up to six months.
Lyophilised Covid-19 PCR test kits have been developed elsewhere, such as by United States-based company, Biomeme.
.
READ MORE:  https://aseanews.net/2021/03/18/covid-19-new-variants-vaccines-headline-singapore-singapore-could-soon-make-freeze-dried-covid-19-pcr-test-kit/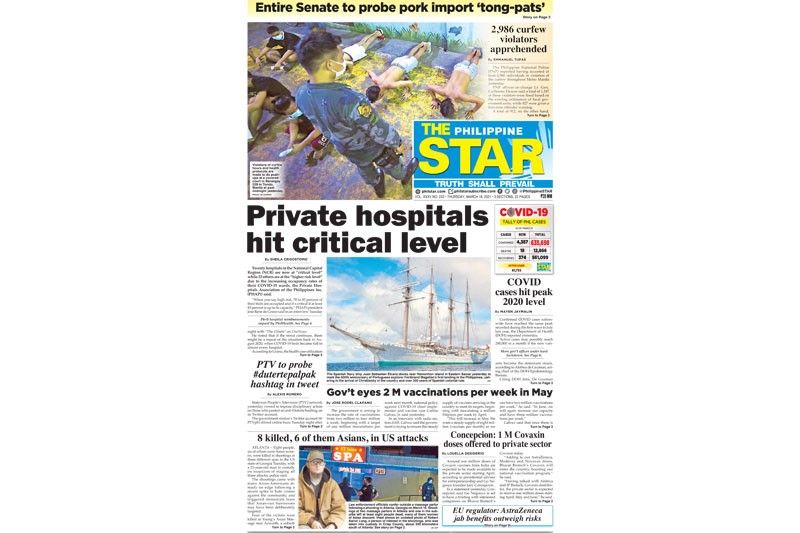 .
.