EDITORIAL CARTOONS: Stepping down
DU30's fooling the Filipinos .stop covid-19 corruption ..asap …. people are dying.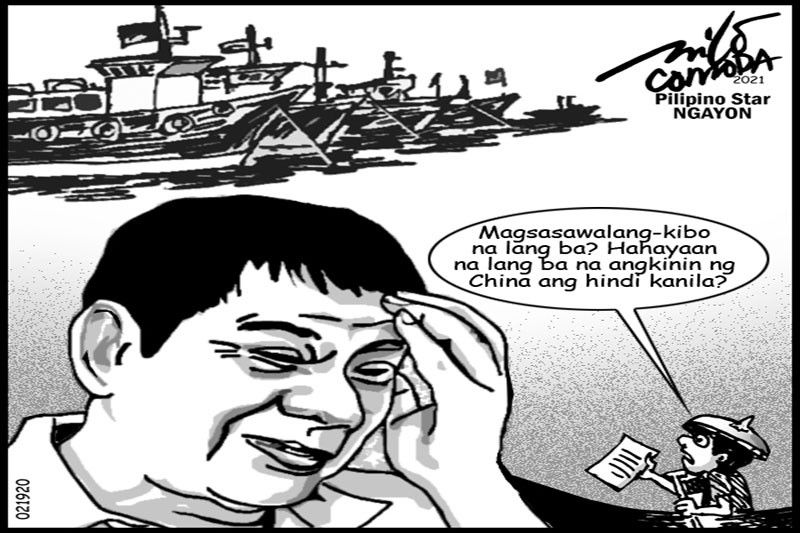 EDITORYAL – Magsasawalang-kibo na lang ba?
No talk No Mistake si Digong

 A Cartoonist's View: Francisco,
… REFLECTIONS….
.
EDITORIAL -Gov't's game plan: Maintain 'fiscal stamina vs COVID-19
–
ENOUGH IS ENOUGH…. LET OTHERS HELP PINOYS OUT OF SUFFERINGS..