2022 PHILIPPINE ELECTIONS: MANILA Philippine- 'There should be only one opposition candidate in 2022,' says Robredo
.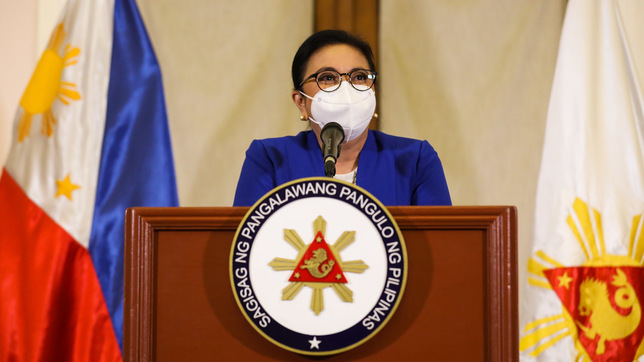 But asked whether she will gun for the presidency herself, the Vice President says it is a decision 'not that easy' to make
.
Though Vice President Leni Robredo is still uncertain about running for president in 2022, she believes the opposition must have only one standard-bearer if it wants to defeat the candidate whom President Rodrigo Duterte will endorse.
This was how the leader of the Philippine opposition responded on Monday, May 24, when asked about the factors she was considering in finalizing her decision for 2022.
.
Event host Leo Camacho, secretary of the Cambridge University Filipino Society that organized the forum, asked Robredo: "While we will not press further as to whether you've made your decision or not, we wanted to know what factors and conditions you are considering in making a decision to go for it in 2022."
Robredo said there were a lot of factors she was considering, among them them the "feasibility" of running a presidential campaign. She then said only one candidate should be fielded by the opposition.
"So, number one is really feasibility. I believe that there should be only one opposition candidate in the 2022 elections…. To have many different candidates running [in] the elections will only ensure…[the] victory of the same kind of governance that the last five years [have] given us. And I'm not sure it's in the best interests of the country," said Robredo.
The Vice President then cited the 1Sambayan coalition, whose goal is to endorse a single slate of national candidates who will go up against whoever would be fielded by the Duterte administration come 2022.
.
Robredo, as the highest ranking member in the opposition, is a top-off-mind presidential candidate for political pundits.
The chair of the once-ruling Liberal Party (LP), Robredo has been widely praised for leading effective, quick, and inclusive coronavirus pandemic response programs despite her office's measly budget.
Robredo has also been critical of the Duterte government's handling of the COVID-19 crisis. In turn, the President has hurled sexist insults against her and has belittled her capability to lead.
For Robredo, the next president of the Philippines should be someone who would be hands-on and believes in a data-driven approach in handling the COVID-19 crisis.
Duterte once dismissed the severity of the pandemic and claimed there was "nothing really to be extra scared of that coronavirus thing." In April, the President went missing in action for two weeks, fueling rumors about the true state of his health.
The Philippines now has over 1.18 million cases of COVID-19.
"The pandemic has only exacerbated our need for a president who is there on the ground, who is hands-on, who is not afraid to roll up his sleeves and be with the people as we battle this [pandemic]…. We need a leadership that believes in a data-driven approach, that listens to experts," said the Vice President.
Robredo has so far remained coy about her plans for 2022. But the Vice President has admitted that, while she remains open to running for president, she would prefer to run for local office instead.
Robredo's recent move to sign up for the Philippine Identification System at the registration office in Magarao town – and not in Naga City, where her voter's registration is – only added fuel to the rumors she would be running for a local post, specifically for governor of Camarines Sur.
But the Vice the President maintains she has yet to make her decision.
She has also said 2022 is far from her mind for now, since she is still "neck-deep" in her office's pandemic response programs.
.
Decision to run 'not that easy'
Robredo told the University of Cambridge forum that she was still mulling over the feasibility of staging a costly presidential run.
She pointed out that LP no longer had the machinery that would be instrumental for a campaign, following the exodus of politicians from the party when Duterte rose to power in 2016.
"A lot of people are rushing me to make a decision already. But it's not that easy, because the feasibility of running a presidential [campaign] is one of the primary considerations," Robredo said.
"As I have said, my run for the vice presidency was just like an accident. I was not prepared for a run for a national post. And, you know, it would require a lot of many different things, because a run for the presidency is very much different from my previous runs," she added.
Her party mates in LP are recruiting more members across the country to help build a campaign machinery for Robredo. – Rappler.com
Mara Cepeda
Mara Cepeda writes about politics and women's rights for Rappler. She covers the Senate and the Office of the Vice President. Got tips? Send her an email at [email protected] or shoot her a tweet @maracepeda.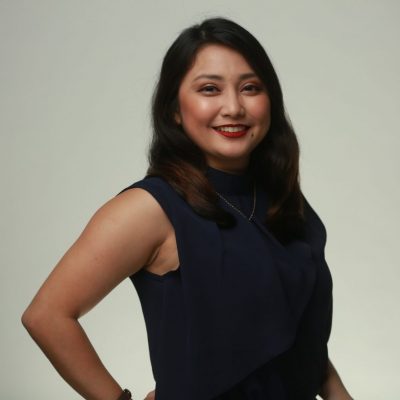 .