ASEAN HEADLINES: HÀ NỘI, Viet Nam – PM asks local authorities to have clear goals to fight COVID-19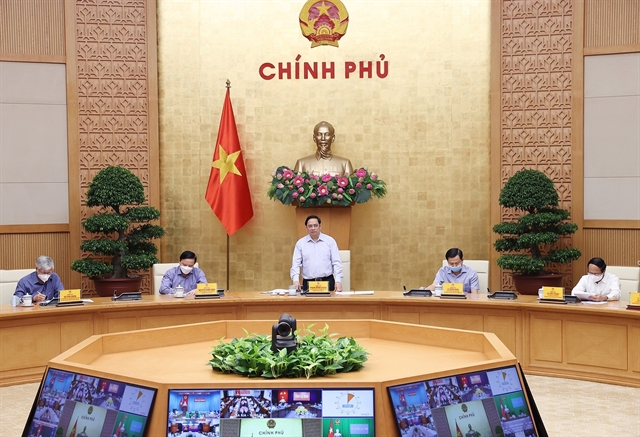 .
.
.
VIET NAM COVID-19 (UPDATES)
New Cases: 12,103
Total Cases: 422,469
Recovered: 210,989
Deaths: 10,405
.
HÀ NỘI — Prime Minister Phạm Minh Chính on Sunday asked authorities at the grassroots levels to set clear goals in the fight against the COVID-19 pandemic and develop thorough agendas to achieve them.
He made the statement at an online meeting between the National Steering Committee for COVID-19 prevention and control with 20 provinces and cities under social distancing across the country.
The meeting aimed to emphasise the importance of bottom-level authorities in controlling COVID-19 in accordance with the PM's order in official dispatches No 1099 and 1102, which is treating each commune, ward, town, factory and enterprise as 'a fortress', each resident 'a soldier' to fight the pandemic.
.
READ MORE:  https://aseanews.net/2021/08/30/headline-ha-noi-viet-nam-pm-asks-local-authorities-to-have-clear-goals-to-fight-covid-19/
.
Ads by: Memento Maxima Digital Marketing
@[email protected]
SPACE RESERVE FOR  ADVERTISEMENT
.