ASEAN'S COVID-19 VACCINATIONS (UPDATES)- Six billion anti-COVID shots injected worldwide
PARIS (AFP) – More than six billion doses of anti-COVID vaccines have been given around the world, according to an AFP tally yesterday based on official sources.
The vaccination drive has reached a steady rhythm taking 29 days to clock up the sixth billion, almost the same speed as the fourth and fifth billion at 30 and 26 days. In contrast, it took around 140 days to administer the first billion doses.
Nearly 40 per cent (2.18 billion) of the six billion shots have been administered in China. India (826.5 million) and the United States (US) (386.8 million) complete the trio of countries that have given the most jabs.
Among countries with a population of over one million, the United Arab Emirates (UAE) leads the way with 198 doses per 100 habitants, with more than 81 per cent of its population fully vaccinated.covid-19COVID-19
.
Developing nations' plea to world's wealthy at UN: Stop vaccine hoarding
The Philippines warned of a "man-made drought" of vaccines in poor countries, Peru said international solidarity had failed and Ghana lamented vaccine nationalism. The United Nations chief described the inequitable distribution of Covid-19 vaccines as an "obscenity".
"Rich countries hoard life-saving vaccines, while poor nations wait for trickles," Philippines President Rodrigo Duterte told the high-level gathering on Tuesday (Sept 21).
 .
Novavax applies to WHO for emergency listing of Covid-19 vaccine
..
PUNE, INDIA (REUTERS) – Novavax Inc and its partner Serum Institute of India have applied to the World Health Organisation for an emergency use listing of Novavax's Covid-19 vaccine, the company said on Thursday (Sept 23).
The WHO's emergency use listing is a signal to national regulatory authorities of a product's safety and efficacy.
It is also a prerequisite for exportation to several countries participating in the Covax vaccine sharing facility.
Novavax and Serum Institute, the world's largest vaccine producer, have committed to together provide more than 1.1 billion doses to the Covax facility, which aims to provide equitable access to Covid-19 vaccines to low- and middle-income countries.
The Novavax shot is a protein-based vaccine, and has shown 90.4 per cent efficacy overall in trials in the United States and Mexico.
.
Here is the ASEAN status as of  Friday, September 23, 2021
.
BRUNEI-
Studies must be considered before vaccinating young
Fadley Faisal "The studies and outcome of the analyses should be taken into consideration first before deciding," Minister of Health Dato Seri Setia Dr Haji Mohd…
Read more: https://borneobulletin.com.bn/studies-must-be-considered-before-vaccinating-young-2/
.
CAMBODIA-
Three million more doses of Sinovac vaccine to arrive in Cambodia
Three million doses of vaccine are scheduled to arrive in Cambodia soon, if everything goes according to plan.
.
The Royal Government ordered 3 million more doses of Sinovac from the Chinese government as part of its plan to vaccinate more than 90 percent of its population. The vaccines are scheduled to arrive on the morning of September 24.
On the launch of the vaccination campaign for 6 to 12-years-old on September 17, Prime Minister Hun Sen announced of the arrival of the vaccines on September 24. Mr Hun Sen also announced that another 3 million doses of vaccines would be arriving on September 26 or 27.
.As of the time of this report, Cambodia has vaccinated close to 80 percent of its population of more than 17 million. The country has managed to vaccinate 98.35 of its adult population, 88.55 percent of its adolescents, and 56.49 of children aged 6 to 12.
.
Cambodia on verge of achieving herd immunity against COVID-19 with almost 80 percent of population vaccinated
With four phases of vaccinations in Cambodia ongoing, Cambodia is just a mere 0.83 percent from achieving the magical 80 percent mark for its total population to be vaccinated against COVID-19 with at least one dose of the vaccine.
As of Wednesday, September 22, Cambodia has vaccinated 9,853,305 people adults aged 18 and above, 1,741,683 adolescents aged 12 to 17 and 1,071,829 children aged six to 12.
Of these, 9,100,572 adults have been fully vaccinated with both doses of the COVID-19 vaccines, comprising 4,574,916 females.
As for adolescents, 1,523,810 have been fully vaccinated with both doses of the vaccine, of whom, 760,572 are females and 717 deemed ineligible to get vaccinated.
Of the 1,071,829 children aged six to 12 who have been vaccinated since September 17, an impressive achievement made in just six days, 530,845 were females and just 64 deemed ineligible to receive the vaccine.
As for booster shots, the nationwide campaign for which will begin in Phnom Penh on October 11, 849,610 have received either AstraZeneca or Sinovac vaccines.
This brings Cambodia's adult population vaccinated to 98.53 percent while percentage of adolescents vaccinated to 88.55 percent and children aged six to 12 to 56.49 percent.
The Ministry of Health has declared that the booster doses to be administered for the general population will be Sinovac-CoronaVac COVID-19 vaccine.
.
INDONESIA-
The vaccination drive is gaining speed with 2.3 million doses delivered, the highest number of jabs in a single day since the campaign began on January 13.
More than 82 million citizens in the country of 272 million have been partially vaccinated against Covid-19.
President Joko Widodo said vaccination has become a priority in his government's current Covid-19 policies.
"We focus on two things: ramping up vaccination and strengthening health protocols," the president said during a visit to Bogor Agricultural University (IPB) in West Java.
The government has received nearly 6 million doses of the Covid-19 vaccine in the last two days alone, including 5 million Sinovac doses and nearly 700,000 AstraZeneca doses.
In total, Indonesia has received the equivalent of 268 million doses of half-finished and finished Covid-19 vaccines from government procurements, multilateral donors and bilateral assistance, a Health Ministry spokeswoman said.
.
LAOS-
Jabs planned for students so schools can reopen
Authorities plan to vaccinate students aged 12 and older so that schools can reopen, Minister of Health Prof. Dr Bounfeng Phommalaysith has said.
.
The plan will see the vaccination programme extended to children so that schools can reopen.
.
As of September 15, up to 2,739,614 people had received a first dose of a vaccine while 1,890,717 people had been given two doses.
.
This progress has been made possible due to the assistance and support extended by friendly countries, international organisations and other sectors of society that have stimulated the government's vaccination programme.
.
MALAYSIA
Lebih 18 juta populasi dewasa lengkap vaksinasi Covid-19m / 09- 23- 2021 12:01 PM
KUALA LUMPUR: Seramai 18,964,474 individu atau 81 peratus daripada populasi dewasa di negara ini telah melengkapkan suntikan vaksin Covid-19 setakat semalam.
Berdasarkan perincian yang dikongsi di portal COVIDNOW hari ini, Kementerian Kesihatan (KKM) memaklumkan setakat semalam juga, sebanyak 93.3 peratus atau 21,847,551 individu daripada populasi dewasa sudah menerima sekurang-kurangnya satu dos vaksin.
Sebanyak 321,342 dos suntikan vaksin turut diberikan semalam melibatkan 30,860 dos pertama dan 197,994 dos lengkap, menjadikan jumlah kumulatif pemberian dos vaksin menerusi Program Imunisasi Covid-19 Kebangsaan (PICK) adalah sebanyak 41,247,271 dos.
Read More:  https://www.thesundaily.my/cerita/berita/lebih-18-juta-populasi-dewasa-lengkap-vaksinasi-covid-19-GB8388008
MYANMAR-
.
PHILIPPINES- 
Philippines aims to vaccinate 90% of population against Covid-19 before 2022 election
MANILA (PHILIPPINE DAILY INQUIRER/ASIA NEWS NETWORK) – Philippines is aiming to vaccinate at least 90 per cent of the country's population against Covid-19 by February 2022 in preparation for the May national election.
The government has started preparing for its second phase of vaccine procurement and is negotiating for more shots as well as booster jabs, vaccine czar Carlito Galvez Jr said in a taped briefing on Wednesday (Sept 22) night.
Current talks with four companies involve an additional 90 million vaccines, and the procurement takes into consideration Philippines' May 2022 election to select a new president, he said.
 .
DILG exec proposes requiring vaccine cards to be worn like IDs outdoors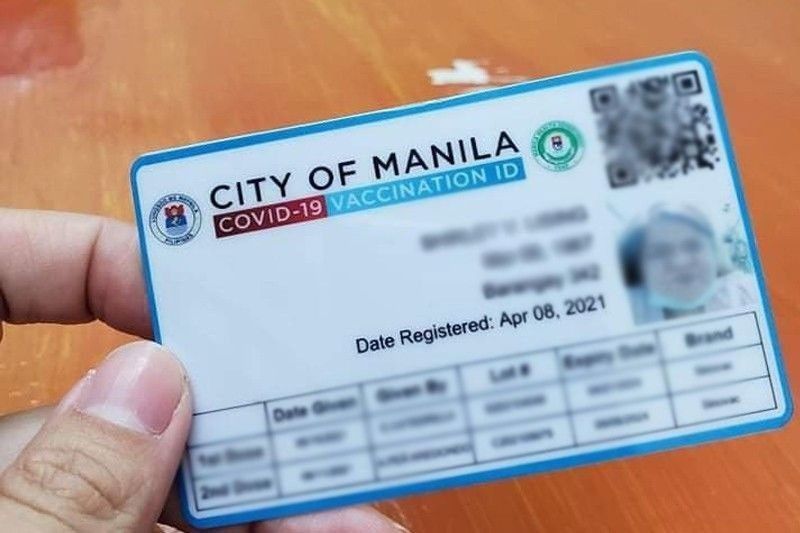 MANILA, Philippines — An official of the Department of the Interior and Local Government proposed vaccination cards issued by local government units certifying that one is vaccinated should be worn like IDs.
Interior Undersecretary for Barangay Affairs Martin Diño made the suggestion at Wednesday's Laging Handa briefing as he presented his own vaccination card being worn with a lanyard and an ID case.
Mobility for fully vaccinated a global norm – Concepcion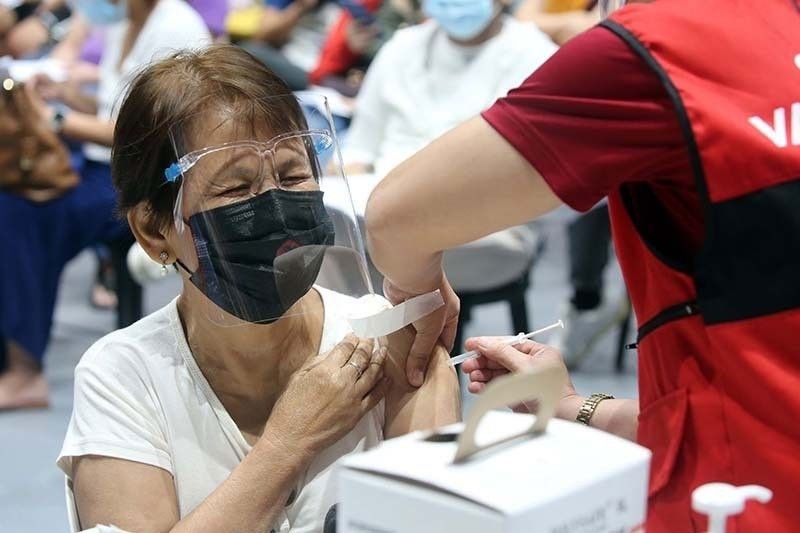 MANILA, Philippines — Presidential adviser for entrepreneurship Joey Concepcion initiated a dialogue on safer travel with key tourism industry stakeholders in relation to his recent appeal to help the aviation industry from crashing.
Governors and mayors from popular tourist destinations such as Cebu, Bohol, Boracay Aklan, Coron and Busuanga in Palawan engaged with industry representatives, exploring the resumption of tourism activities in their respective areas.
Stressing that providing greater mobility to the fully vaccinated is now the norm worldwide, Concepcion reiterated his call to the government to impose fewer restrictions to fully vaccinated passengers to encourage them to travel.
Inclusion of vaccine perks mulled for bars, travels
By: Dyrecka Letigio – CDN Digital Multi-Media Reporter|September 22,2021 – 06:40 PM
CEBU CITY, Philippines — The Cebu City Emergency Operations Center (EOC) is mulling expanding the perks for vaccinated individuals when the city's status is downgraded to a Modified General Community Quarantine (MGCQ).
.
SINGAPORE-
Vaccines help keep severe and ICU cases in check as Covid-19 infections continue to rise
THAILAND
Shorter quarantine for some visitors
Domestic travellers are at Suvarnabhumi airport early this month when domestic flights resumed. The National Communicable Disease Committee decided on Thursday that some tourist areas should welcome foreign visitors in November and shorten their quarantine from 14 days. (Photo: Wichan Charoenkiatpakul)
NONTHABURI: The National Communicable Disease Committee will propose shorter quarantine periods for some groups of visitors, from 14 days to 7-10 days, to stimulate the economy.
After chairing the meeting of the committee at the Public Health Ministry on Thursday, Deputy Prime Minister and Public Health Minister Anutin Charnvirakul said the committee resolved to propose to the Centre for Covid-19 Situation Administration that the 14-day quarantine for foreign tourists visiting Thailand should be shortened to stimulate the economy.
The shorter quarantine would be implemented in some tourist areas and concerned officials were considering their readiness regarding vaccination coverage, local Covid-19 situations and hospital bed occupancy rates.
.
VIETNAM
Việt Nam to buy 20 million doses of Sinopharm's Vero Cell COVID-19 vaccine
Update: September, 23/2021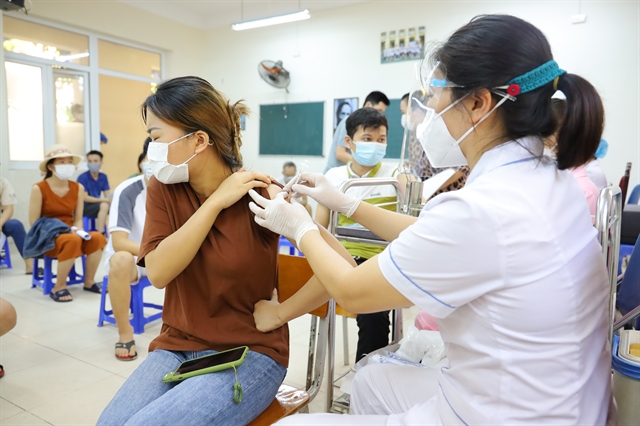 .
HÀ NỘI — The Government has agreed to buy 20 million doses of the Vero Cell COVID-19 vaccine produced by China's Sinopharm.
The purchase was announced in Resolution 110/NQ-CP.
.
Earlier this week, the Drug Administration of Việt Nam has agreed to allow Vimedimex to import 30 million doses of Hayat-Vax COVID-19 vaccines, which are essentially Sinopharm vaccines but are packaged in the UAE.
It was given conditional approval by the Vietnamese health ministry for emergency use on September 10, the seventh to obtain such authorisation, after AstraZeneca, Pfizer/BioNTech, Sputnik V, Moderna, Janssen, and Sinopharm's Vero Cell.
To date, the country has received about 50 million doses of COVID-19 vaccines.
35,675,840 doses have been administered, with nearly 7 million people fully vaccinated. — VNS
Read more: https://vietnamnews.vn/society/1036729/viet-nam-to-buy-20-million-doses-of-sinopharms-vero-cell-covid-19-vaccine.html