EDITORIALS & CARTOONS: Fighting corruption must always be top gov't priority

The Editor
PHILIPPINES
EDITORIAL
'Delubyo'
Philippine Daily Inquirer / 05:07 AM March 06, 2022
The impact of climate change has worsened significantly over the past decade and the window to take action is closing fast, the latest report from the Intergovernmental Panel on Climate Change (IPCC) released last Feb. 28 said. Unless greenhouse gas emissions are cut drastically, it warned, future generations will find themselves facing more extreme climate events.
.
Despite the urgency of the situation, however, young environment advocates said the issue of climate change is barely talked about particularly in the national debates ahead of the May elections. "The lack of attention to this topic proves how it is not a priority to the Philippine government and not attractive for voters to include the politicians' names on their ballot," Yacap said. It added that the government should invest in prevention and preparedness such as the restoration and preservation of mangrove forests, sea grass, coral reefs, and watershed ecosystems that will help fight storm surge and floods, capture carbon, and mitigate destruction of the planet.
IPCC said its report is to provide knowledge and understanding about climate risks and that these must be factored into each decision and planning. The rest will be up to the stakeholders: "The choices we make in the next decade will determine our future."
 READ MORE:  https://opinion.inquirer.net/150684/delubyo
COMMENT: Instead of blaming each others that mankind caused the climate change, scientist must in detail find if climate change is being caused by the galactic changes in the universe. Shifting in seasons climate cannot be caused by man along… A galactic movement might be causing this climate changes in the universe.
.
.
Ads by:
Memento Maxima Digital Marketing
@[email protected]
SPACE RESERVE FOR ADVERTISEMENT
EDITORIAL – Going nuclear
The Philippine Star
March 6, 2022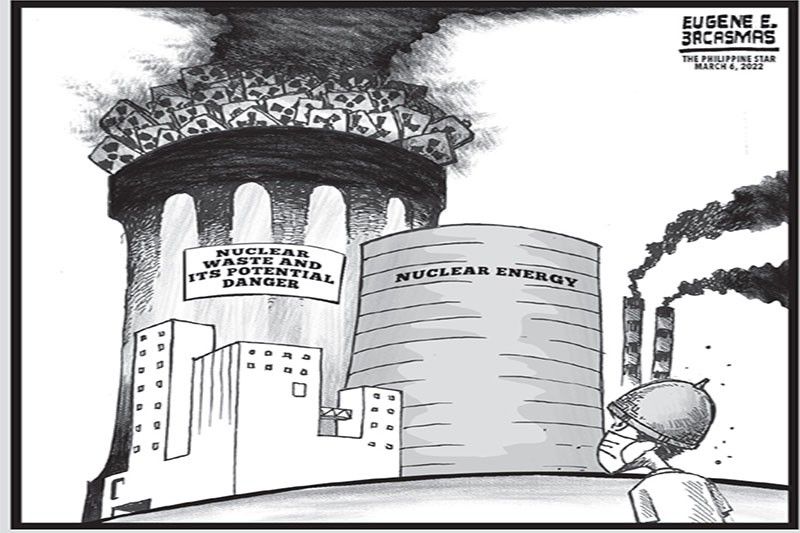 If the government proceeds with tapping nuclear power for the country's energy needs, it must first address several concerns raised by opponents.
One is safety: the Philippines sits along the Pacific Ring of Fire and is prone to powerful earthquakes and volcanic eruptions. Any nuclear facility must be able to withstand strong quakes. The mothballed Bataan Nuclear P
.
The executive order issued by President Duterte, allowing the inclusion of nuclear power in the country's energy mix, can no longer be pursued during his administration. The next set of leaders must weigh the issues carefully before making the country go nuclear.
READ MORE: https://www.philstar.com/opinion/2022/03/06/2165201/editorial-going-nuclear
COMMENT:  DU30's Exe. Order is an icing in his departure as a chief executive.. who had not accomplished a solid impact to the people..
.
Ads by:
Memento Maxima Digital Marketing
@[email protected]
SPACE RESERVE FOR ADVERTISEMENT
.
EDITORIAL-
Fighting corruption must always be top gov't priority
.
COMMENT:  Clean mind and clean hand can only do it.
<>.
Ads by:
Memento Maxima Digital Marketing
@[email protected]
SPACE RESERVE FOR ADVERTISEMENT
.
PSN OPINYON
EDITORYAL – Balik ang trapik sa Metro Manila
Pilipino Star Ngayon
March 6, 2022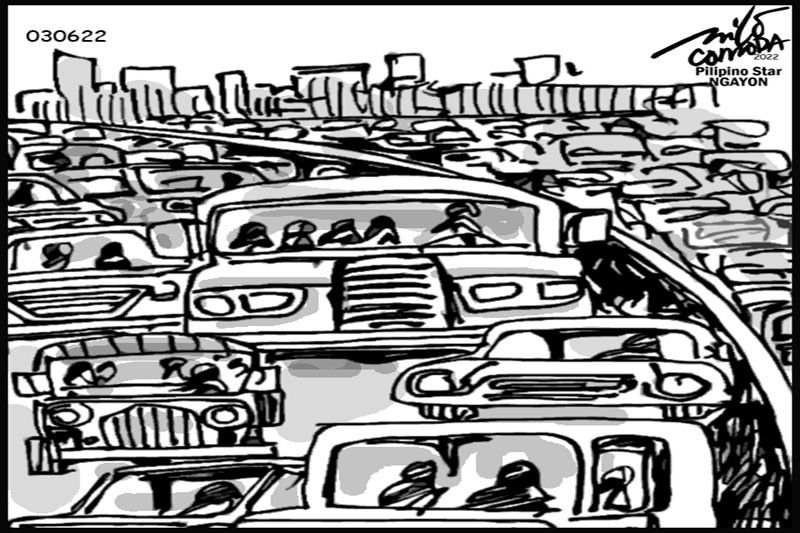 Mula nang ilagay sa Alert Level 1 ang Metro Manila at 38 lugar noong Martes, marami na agad ang nagbago. Unang-una na ang pagbabalik ng trapik. Dati, hindi usad-pagong ang EDSA-Kamuning flyover pero ngayon, usad-pagong na uli hanggang Cubao. Paglampas ng Cubao, usad-pagong na naman hanggang Crame. Dalawang oras na naman ang bubunuin bago makarating sa Ayala, Makati. Kahit ang mga bus na may sariling lane, natatrapik din. Nagsisiksikan din sila sa isang lane.
.
Malaking hamon ito sa bagong namumuno sa Metro Manila Development Authority (MMDA).
READ MORE:  https://www.philstar.com/pilipino-star-ngayon/opinyon/2022/03/06/2165293/editoryal-balik-ang-trapik-sa-metro-manila
.
COMMENT:  Ang trapiko ay simbolo ng progresso! Bakit kailan kainisan? Solution sa pagdami ng sasakyan ang kailangan.
You May Also Like