ASEANEWS-HEADLINE | Paper Edition: 2022 PHILIPPINE ELECTION: MANILA –China congratulates Marcos, Duterte over lead in elections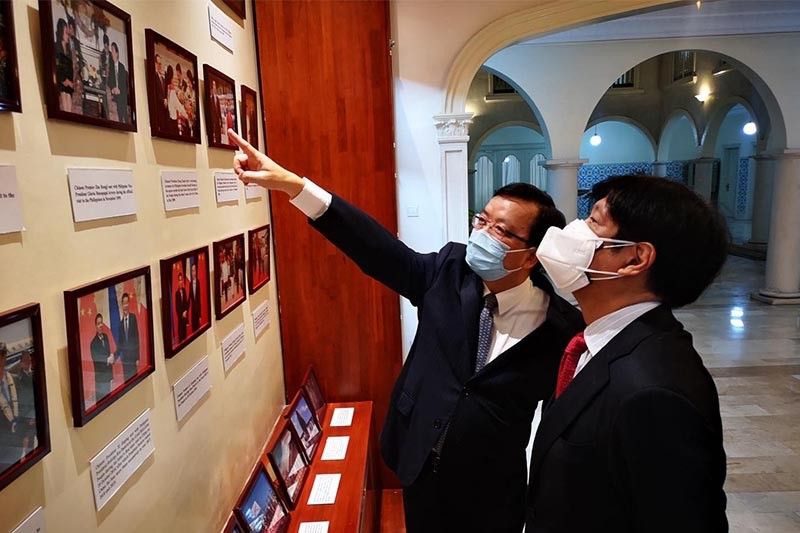 ,
.
MANILA, Philippines — China has congratulated former Sen. Ferdinand "Bongbong" Marcos Jr. and his running mate, Davao City Mayor Sara Duterte-Carpio, over their massive lead in the presidential and vice presidential elections.
"China congratulates the Philippines on the smooth presidential election. Our congratulations also go to the leading candidates," China's foreign ministry spokesperson Zhao Lijian said Wednesday.
READ MORE:  https://www.philstar.com/headlines/2022/05/11/2180343/china-congratulates-marcos-duterte-over-lead-elections
Today's paper: May11, 2022
5.11.22
<>
Ads by:
Memento Maxima Digital Marketing
@[email protected]
SPACE RESERVE FOR ADVERTISEMENT
5.11.22
<>
Ads by:
Memento Maxima Digital Marketing
@[email protected]
SPACE RESERVE FOR ADVERTISEMENT
 5.11.22
 <>
  <>
Ads by:
Memento Maxima Digital Marketing
@[email protected]
SPACE RESERVE FOR ADVERTISEMENT
Today's paper: May 11, 2022

The Marcos-Romualdez Family Newspaper- The Manila Times
Political Troll … propagates FAKES NEWS