Fact Check: Does Video Show King Charles Assassination Attempt in 1994?
With the accession of King Charles III a number of viral posts and videos, including dated content, have circulated online relating to the new monarch.
The death of Queen Elizabeth II on September 8 at Balmoral Castle and the accession of Charles marks the first change of British reign in the digital age, with social media networks such as Twitter, Instagram, Facebook and TikTok becoming conduits for the royal family-related news—and misinformation.
Archive footage from significant royal events has been a central feature of viral videos around this period, showing the life and times of the late queen and her family.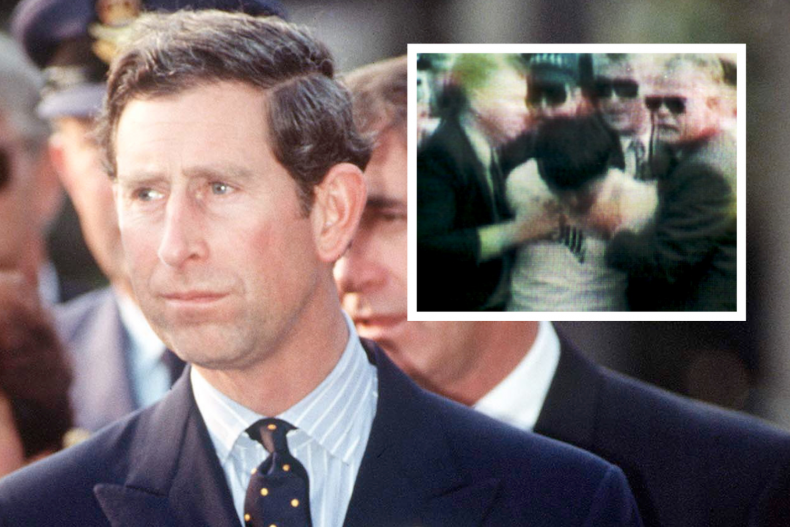 Most of the key moments in Charles' public life have been played out in view of recording cameras, from his weddings to scores of speeches, some of which are more notable than others.
But was the new monarch the target of an assassination attempt during a speech given in 1994, as one viral video has claimed?
The Claim
A number of social media posts have emerged bringing into focus an incident from 1994, when a member of a crowd in Australia fired two shots while King Charles (then Prince of Wales) was delivering a speech.
The video clip of the incident shows Charles' surprisingly nonchalant reaction to the young man, who fired the shots as he was tackled by security after climbing onstage. The footage was posted by the Instagram account "blowingfact" on September 11, 2022.
The video's text reads "Assassination attempt on King Charles in 1994 Australia" and adds in a caption "he looked so unbothered."
Since its posting, the video has been viewed over 1.1 million times on Instagram and has also been shared to Facebook, where it's received similar traction.
The Facts
In January 1994 the then-Prince of Wales undertook a visit to Australia, which was planned to include a stay in Sydney to celebrate Australia day on January 26.
The prince was not accompanied by Princess Diana for the trip, owing to the fact that the couple had officially separated in 1992.
When news of Charles' visit was announced in December, 23-year-old Sydney-based university student David Kang wrote a letter to the prince asking him to visit Villawood Detention Center during his tour.
Villawood was an immigration facility that, Kang wrote, was holding 300 Cambodian refugees, referred to at the time as "boat-people," who traveled to Australia to build new lives.
Kang wrote of his belief that children born at the center were "suffering at the hands of the immigration department," and that the facility was a "modern day concentration camp."
A letter of response was sent to Kang by one of the prince's private secretaries from St James's Palace that same month, stating that while Charles "understands the strength of your concerns…this is not a matter with which he can become personally involved."
On January 26, Charles appeared at Tumbalong Park in Darling Harbour, Sydney, to deliver a speech about the shared links between Britain and Australia, on Australia's national day.
As the royal approached the podium to begin his address, two shots were fired from the crowd and a young man, later identified as Kang, rushed the stage, knocking over a lectern.
Charles looked at the scene unfold, apparently unperturbed as shown in the viral video, while Kang was restrained by security and New South Wales premier John Fahey.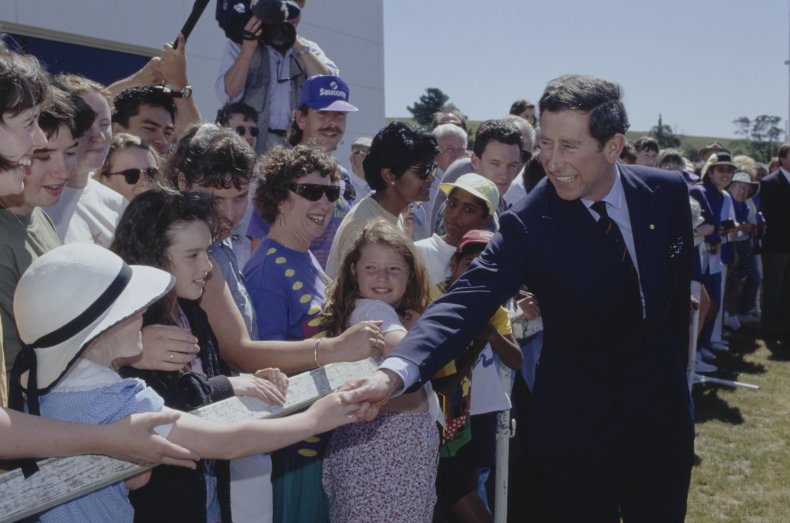 Kang was arrested and Charles delivered his speech, later carrying on with his visit.
Crucially, following his arrest it was found that Kang had fired blank rounds from a starting pistol.
In Britain, a number of questions were raised then over the security measures put in place to protect the heir to the throne.
Australian officials implied that Buckingham Palace protocol was partially to blame for how easily Kang gained access to the stage, with reports at the time suggesting the royals did not wish to be seen to be separated from the public by rows of bodyguards.
The palace responded that this was not the case, and that security measures were made at the discretion of the Australian police force in collaboration with Scotland Yard.
The following day, Australian Prime Minister Paul Keating said that the event had embarrassed the country, but stressed that the incident was intended by Kang (who had by this point been questioned by police) as a political statement rather than an attempt to harm the prince.
Ads by:
Memento Maxima Digital Marketing
@[email protected]
SPACE RESERVE FOR ADVERTISEMENT
.
"I think we must reflect upon this," Keating said of the incident. "We are all embarrassed when any good friend of Australia, any person such as this, is affronted in this way. Prince Charles is a good friend of this country and he should be treated with the respect and dignity that a good friend deserves."
"[The prince's] control in the circumstances, I think, reflected the professional attitude that he has," he continued. "The important thing to record about this is that it was not an assassination attempt. It was a political demonstration."
In court, Kang's lawyers stated that the incident was intended by Kang to promote the plight of Cambodian refugees in Australia.
Kang himself stated later on in an interview with the Sydney Morning Herald that he "didn't trip on the stage, [he] deliberately fell, because [he] didn't have any intention to hurt anyone," adding that the whole experience was very "traumatic" for him.
He was never accused of or charged with attempted murder; instead was found guilty of threatening unlawful violence and received a sentence of 500 hours of community service.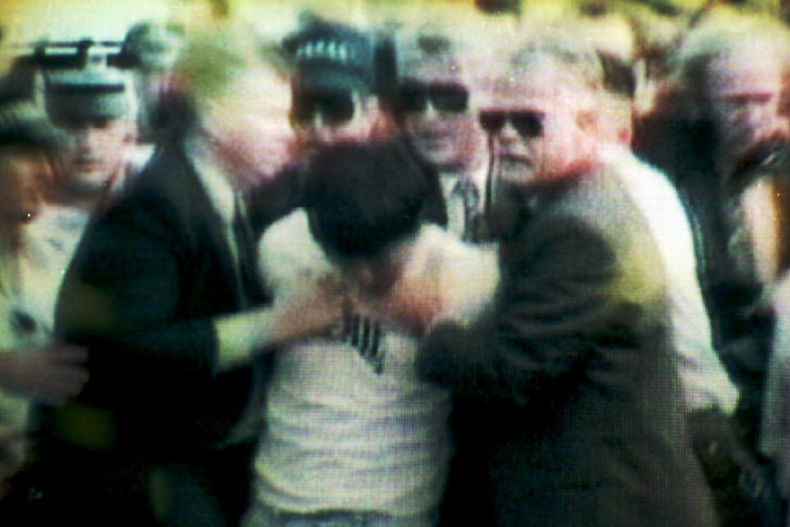 The Ruling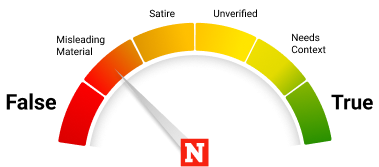 Misleading Material.
The viral video shared by "blowingfact" on Instagram with the caption "Assassination attempt on King Charles in 1994 Australia" is misleading because there is no evidence to suggest that David Kang intended to harm Charles in the January 26 incident in Sydney.
The courts heard that Kang's action was a political stunt to draw attention to the treatment of Cambodian refugees in Australia.
The prime minister of Australia said at the time that the incident was "not an assassination attempt" but a "political demonstration."
FACT CHECK BY NEWSWEEK
Donald Trump mocks Don Lemon after CNN shakeup: 'Dumbest man on television'
Conscripted Russian soldier immediately surrenders to Ukraine forces
GOP is "dangerous," former Pence adviser defends Biden's anti-MAGA speech
We can't pray away Christian nationalism. We've got to vote it out | Opinion
Trump's plan to stop drug cartels comes straight out of Tom Clancy book