HEADLINE | MANILA- Chinese harassment continues in West Philippine Sea – AFP official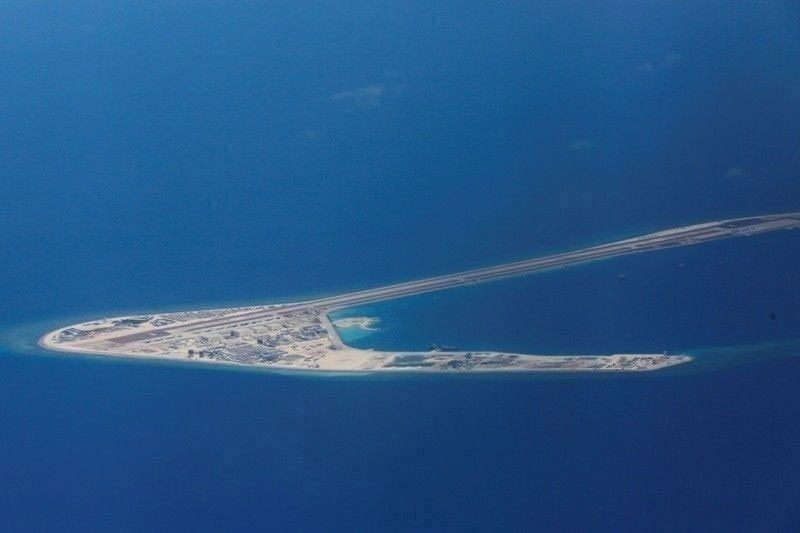 .
MANILA, Philippines — Chinese coast guards continue to harass Filipino military personnel resupplying their outpost on the Kalayaan Island Group (KIG), a ranking official of the Armed Forces of the Philippines (AFP) told the Commission on Appointment (CA) during confirmation hearing yesterday.
Brig. Gen. Charlton Sean Gaerlan, deputy chief of staff of the AFP, told the panel about the situation in the KIG upon questioning by Sen. Joseph Victor Ejercito.
"There's always continuous harassment of our troops at Kalayaan Island Group and sometimes the provisions of our troops there are always delayed, depending on the situation, when there are lots of news about the conflict in the WPS (West Philippine Sea), that's the time (harassments become frequent)," Gaerlan said.
.
"They usually are very aggressive – not allowing some of our ships to go there," Gaerlan said, referring to the Chinese. "Nevertheless, our ships continue to attempt to go there but sometimes these maneuvers are very dangerous, especially to our Navy men, who are using the ships," he said, adding that any "miscalculation" can result in damage or loss of lives.
The senator said the small Philippine military outpost on BRP Sierra Madre in Ayungin (Second Thomas) Shoal was "in a pitiful situation" due to frequent harassment by the Chinese.
"The Senate is very supportive of the AFP modernization, especially the focus of the President is the external defense. We cannot fight China, of course, but at least we can put up the minimum credible defense posturing that we aspire for. Rest assured that we support our men and women assigned there," Ejercito said.
At the hearing, the CA confirmed the promotion of Gaerlan, Maj. General Patriarch Robinson Fel and 48 ranking officers of the AFP.
Senate President Juan Miguel Zubiri, concurrent CA chairman, formalized their confirmation by banging the gavel.
Other officers confirmed were Leo Edward Caranto, Orlando Edralin, Ulpiano Olarte, Alvin Luzon, Patricio Ruben Amata and Rey Alemaia as brigadier generals.
Also confirmed either as colonels or Navy captains were Michael Samson, Ritzaann Jovellanos, Elmer Villanueva, Ashley Pastor, Paul Anthony V. Aviquivil, Joel G. Salaguinto, Vincent D. Mauricio, Ronald Lacbain, Michael Deon Costes, Emmanuel Degal, Luzmindo Mamauag Jr., Christopher Mendoza, Bienvenido Hindang Jr., Jesus Diocton, Jayson Manaligod, Vito Minlo Sarmiento, Christopher Pablo, Alvin Jay Capinguian, Maricris Castro, Eric Alcera, Wilfredo Borgonia, Benjamin Pajarito Jr., Victoriano M. Seno, Antonio R. Lalisan II, Dominic Benauro, Rogelio Lachica Jr., Daniel Tanjuan, Cyrus Mendoza, Rodolfo Mangaya Jr., Ma. Cherry Pie Fernandez, Kris Abad, Abraham Gemora, Ralph Hibionada, Edward Cervantes, Francis Daniel Nasula Sajili, Gaylord Santos, Benito Noel Rivera and Joseph Jeremias Cirilo Dator.
May 24, 2023 | 12:00am
Ads by: Memento Maxima Digital Marketing
@[email protected]
SPACE RESERVE FOR  ADVERTISTMENT