PAPER EDITIONS-TOP STORIES |11.19.23 Sunday | Marcos raises plight of Philippines fishermen in Xi meeting
PAPER EDITION HEADLINES:

TOP STORIES:
…
CAMBODIA: Protecting Harmony: Govt to crack down on religious, political extremism
Prime Minister Hun Manet pours fragrant water on Venerable monk Sao Chanthol, one of the senior monks of Mohanikaya order, at Mony Sovann pagoda in Phnom Penh's Chhbar Ampov district on Friday. 
KT/Khem Sovannara
..
In a bid to protect national harmony, the government has declared war on any form of extremism which could lead to social unrest.
Prime Minister Hun Manet said this includes cracking down on religious and political extremism to ensure peace and religious harmony in the country
…
LAOS:  Govt eyes influx of foreign tourists to year's end
.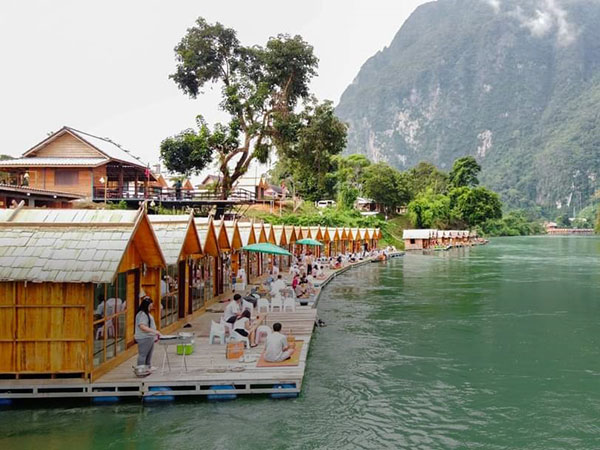 Bungalows line the scenic Nam Lik river in Meuangfeuang district,​ Vientiane province.
-​-Photo​ Meuangfeuang​ travel
.
With the last three months of the year being the high season, an influx of visitors is anticipated, which will push the total for the year well above the figure of 1.68 million people who took trips in Laos last year.
.
According to statistics from the Ministry of Information, Culture and Tourism, in the first​ nine months​ of this​ year more than​ 2.4 million foreign tourists spent time in Laos, an increase of 285 percent compared to ​the same period last year.
https://www.vientianetimes.org.la/freefreenews/freecontent_225Govteyes_23.php
.
…
MALAYSIA: PM Anwar says glad that Brunei, Indonesia, Malaysia adopt common stand on Gaza
…
SAN FRANCISCO: Prime Minister Datuk Seri Anwar Ibrahim said he is glad that Brunei, Indonesia and Malaysia adopted a firm and common stand on the Gaza issue at the APEC Economic Leaders' Meeting here on Friday.
…
.
.
…
MYANMAR: Singaporean woman and hundreds of Thais to leave Myanmar via China amid heavy fighting
BANGKOK – More than two hundred Thai nationals trapped by the surge in fighting in northern Myanmar between junta soldiers and armed ethnic-minority groups are being evacuated to Thailand via China, the Thai Foreign Ministry said on Nov 19.
The Myanmar military, which seized power in a 2021 coup, is losing control of several towns and military outposts around the country as well as being overrun in parts of its north as they battle the biggest coordinated offensive, launched in October by an alliance of three ethnic-minority groups and pro-democracy fighters.
The Thai Foreign Ministry said a group of 266 Thais and an unspecified number of Filipino and Singaporean nationals are being evacuated from Laukkaing in northern Shan state to the Myanmar-China border with help from the Myanmar authorities.
https://www.straitstimes.com/asia/se-asia/thais-trapped-by-myanmar-fighting-repatriated-thai-army-says
…
THAILAND: Thai economy likely grew in Q3 on exports, tourism boost
Tourists visit a Buddha statue in Phuket, Thailand. PHOTO: CNA
.
CNA – Turnaround in exports and a further resurgence in tourism likely helped Thailand's economy grow at its fastest year-on-year pace in a year in the July-September quarter, a poll of economists found.
Thailand's economy grew 2.4 per cent in the third quarter, according to the median forecast of 16 economists in the November 10-16 poll, up from 1.8 per cent in the previous quarter.
https://borneobulletin.com.bn/thai-economy-likely-grew-in-q3-on-exports-tourism-boost/
Ads by:
Memento Maxima Digital Marketing
@[email protected]
SPACE RESERVE FOR  ADVERTISTMENT