PHOTONEWS-NOVEL CORONAVIRUS ARD: JAKARTA:  Screening for Coronavirus at Soekarno-Hatta Airport
Novel CoronaVirus (nCoV) ARD 2019- Dec. 8, 2019– Feb. 4, 2020 | Days 57:
.
ASEAN COUNTRIES:
<>
1/11 – Brunei
<>
PHNOM PENH: Coronavirus outbreak is not an opportunity to score points against China
2/11 – Military medical staff airlifted by eight large transport planes of the air force of the People's Liberation Army (PLA) arrive at Tianhe International Airport in Wuhan, central China's Hubei Province, Feb. 2, 2020. Xinhua
<>
VIENTIANE: No coronavirus in Laos, tests done at ministry lab confirm
3/11- Director General of the Department of Communicable Disease Control under the Ministry of Health, Dr Rattanaxay Phetsavanh, told a press conference on Monday  the ministry was setting up coronavirus coordination units at hospitals nationwide to help monitor for and prevent the spread of the virus
.
JAKARTA:  Screening for Coronavirus at Soekarno-Hatta Airport
4/11: A health inspector points a temperature gun to a passenger at Soekarno-Hatta International Airport in Tangerang, Banten, on Tuesday. (JG Photo/Yudha Baskoro)
<>
5/11 – KUALA LUMPUR
6/11- YANGON
<>
MANILA: NCoV death toll at 360 exceeds SARS fatalities  / 
48 more under virus probe
7/11- CORONA CONCERNS. Members of the Philippine National Police Health Service wear protective suits during a press conference headed by PNP Chief Archie Gamboa at PNP Headquarters in Camp Crame, Quezon City as part of the preparedness to help those infected by the novel coronavirus. Manny Palmero 
<>
SINGAPORE: 524 people under quarantine in Singapore
8/11 – SINGAPORE (CNA) – A total of 524 people were under quarantine in Singapore as of Sunday night, said National Development Minister Lawrence Wong in Parliament on Monday.
<>
BANGKOK: Korean woman caught virus in Thailand
9/11 – Air travellers being screened for a fever at Suvarnabhumi airport. Health authorities are seeking further details of a South Korean woman found infected with the coronavirus after arriving home from a visit to Thailand. (Photo suppled)
<>
HÀ NỘI :  delays Việt Nam's agricultural exports to China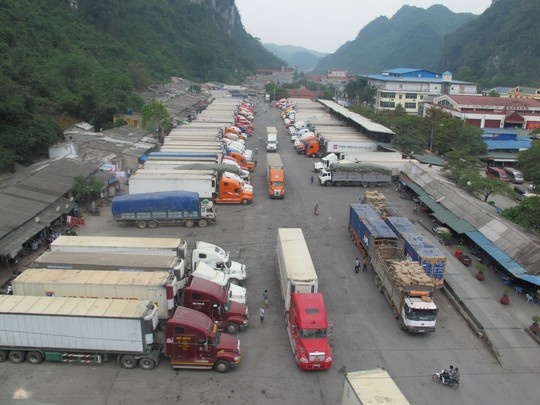 10/11 – Containers of dragon fruit wait at the border in the northern province of Lạng Sơn. — Photo vietnamnet.com
<>
11/11 –
<>
Memento Maxima Digital Marketing
– SPACE RESERVE FOR YOUR ADVERTISEMENT –
MY CAMERA –  Griffith Observatory