PHOTOS-COVID19 PANDEMIC?- 12.01.2019 -Day 100: Virus update- Italy locks down, hotel collapses, travel bans
A passenger wearing a protective face mask looks on in Milano Centrale railway station in Milan, Italy on Sunday. (AFP photo)
.
.

The number of deaths from the coronavirus outside China edged toward 500, pushing governments and airlines around the world to curtail travel to and from heavily affected areas.
In a hastily convened news conference, Italian Prime Minister Giuseppe Conte unveiled measures to restrict movement for a quarter of the nation's population in the region around Milan. Social media videos showed people rushing to get on the last train out. Italy's death toll rose to 233, the most after China.
Hong Kong carrier Cathay Pacific suspended flights to cities in Japan. Malaysia banned cruise ships from entry.
Key Developments:
– Cases surpass 105,000 worldwide; deaths exceed 3,500
– China death toll rises to 3,097
– Italy curbs travel for northern region around Milan
– Grand Princess cruise ship to dock in Oakland
– US tests fewer than 6,000 samples
Governments can't save lives and the economy: Lancet 
Governments won't be able to minimise both deaths from the coronavirus and the economic impact of a mass spread, according an article published in the Lancet medical journal. Measures needed to slow the spread until a treatment or a vaccine is found are poised to hurt the economy the most, according to the authors of the article published on March 6.
"The warm months of summer in the northern hemisphere might not necessarily reduce transmission," the Lancet said, adding that "broader-scale social distancing is likely to be needed."
China study shows virus's fatal 'tipping point' in lungs 
The majority of people infected with new coronavirus get little more than a cough as it stays in the nose and throat, but one in seven patients develop difficulty breathing and 6% become critical as the virus travels down into the lungs, according to a report by the joint World Health Organization-China mission that reviewed data from 56,000 cases.
The progression from mild or moderate to severe can occur "very, very quickly," said Bruce Aylward, a WHO assistant director-general who co-led the mission in China. Patients at highest risk include people age 60 and older and those with pre-existing conditions such as hypertension, diabetes and cardiovascular disease.
.
SHENZHEN CITY, China-  Chinese city of Shenzhen to ban eating cats and dogs | China moves to stop spread of coronavirus
Shenzhen city in China plans to ban the eating of cats and dogs as part of the moves to contain the coronavirus outbreak. (Bangkok Post photo) / WRITER: SOUTH CHINA MORNING POST
Shenzhen has introduced a draft regulation to ban the eating of cats and dogs as part of a nationwide drive to implement a "total ban" on the consumption of wild animals following the Covid-19 outbreak.
The new regulations were published by the standing committee of the Shenzhen People's Congress, the city legislature, on Tuesday and the public will have until Thursday next week to submit their opinions.
The draft includes a "white list" of nine types of the only permitted meats, but the government has not said when it will vote on the measures
.
QUANZHOU, China-   Quarantine hotel collapses in China 
A hotel in the city of Quanzhou in Southern China that was being used to quarantine people has collapsed, according to the local government. The accident happened at around 7pm on Saturday, trapping 71 people, the Quanzhou city government said on its website. The hotel was used as a medical observation center for people coming from key virus-hit regions, the government said. At least seven people died as a result of the accident and 36 have been rescued, official news agency Xinhua reported.
.
.
.
ASEAN
.
BRUNEI- COVID-19 affects Brunei's tourism revenue, says ADB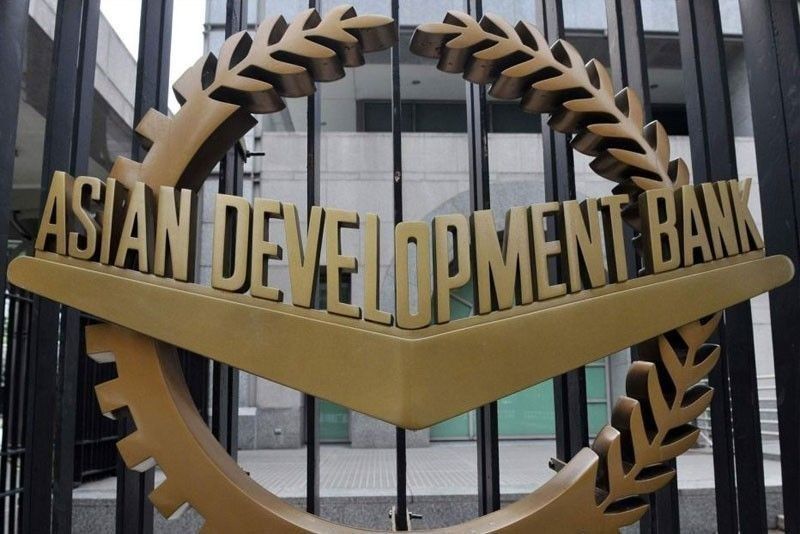 "There are many uncertainties about COVID-19 including its economic impact," said ADB chief economist Yasuyuki Sawada. "This requires the use of multiple scenarios to provide a clearer picture of potential loses. We hope this analysis can support governments as they prepare clear and decisive responded to mitigate the human and economic impact of this outbreak."
.
The Asian Development Bank (ADB) estimates that the coronavirus (COVID-19) outbreak could cause a decline in tourism revenue for Brunei Darussalam by as much as -0.086 per cent of gross domestic product (GDP) in the best case scenario (-USD11.7 million), -0.113 per cent in the moderate case (-USD15.3 million) and -0.192 per cent in the worst case (-USD26.1 million).
This was highlighted by ADB last Friday, indicating that COVID-19 could reduce global GDP by 0.1-0.4 per cent, with financial losses forecast to reach between USD77 billion and USD347 billion./ Azlan Othman
In a report titled 'The Economic Impact of the COVID-19 Outbreak on Developing Asia,' ADB said that economic growth in China and developing Asia, excluding China, could be trimmed by 0.3 to 1.7 per cent and 0.2 to 0.5 per cent, respectively.
.
VIENTIANE, Laos- Lao Airlines asks employees to take unpaid leave
.
Lao Airlines State Enterprise has asked its employees to take several days of unpaid leave so the company can cut costs amid plummeting flight reservations.
Last month saw a 37 percent reduction in the number of passengers travelling on international routes.
READ MORE:  http://www.vientianetimes.org.la/freeContent/FreeConten_Lao_airlines_48.php
Thailand, China, Vietnam, Cambodia, Singapore, and Malaysia are all operating flights to Laos.
.
"We haven't banned any flights operated by foreign airlines but some countries have suspended flights because of policies put in place by their governments to prevent the spread of Covid-19. They have advised people not to travel overseas, so of course the number of passengers has shrunk dramatically," Mr Soukkhongthong said.
By Souksamai Boulom
.
KUALA LUMPUR- Malaysia has 99 cases, second highest in South-east Asia after Singapore; cruise liner docks in Bali
KUALA LUMPUR/JAKARTA – Malaysia on Sunday (March 8) confirmed six new coronavirus cases, bringing the number of infections to 99 – the second highest number in South-east Asia after Singapore.
The jump in local cases in the last week has led to the country issuing a blanket ban on all cruise ships from docking, in a bid to concentrate medical resources on hospitals.
.
KUALA LUMPUR-   Malaysia bans cruise ships from entering: Star  `
Malaysia issued a ban on all cruise ships entering the country, effective immediately, local newspaper the Star reported. Malaysia reported 10 more Covid-19 cases, bringing the total in the Southeast Asian nation to 93..
.
MANILA- BREAKING: Duterte declares state of public health emergency over coronavirus
New order boosts government arsenal vs. COVID spread, eyes price controls
ISOLATION AREA. Doctor Maria Cecila Leyson along with security personnel' inspects the new Manila Infectious Disease Control Center inside Sta. Ana Hospital on Sunday. Mayor Francisco 'Isko' Domagoso visited the newly opened Isolation area situated at the 10th floor of Sta. Ana Hospital for COVID-19 patients. Norman Cruz 
.
READ MORE:  https://newsinfo.inquirer.net/1238687/breaking-duterte-declares-state-of-public-health-emergency-over-coronavirus
.
Presidential Spokesman Salvador Panelo said the government is also counting on Congress to hasten the approval of a P2-billion supplemental budget to help stem the local transmission of the deadly disease.
READ: Public emergency code red over virus
READ MORE: https://manilastandard.net/news/top-stories/319203/duterte-readies-anti-virus-eo.html
 ..
BANGKOK, Thailand- 'Ghosts' evade govt virus net
Security officials are handling arriving air passengers as Thai workers are returning from South Korea, at Suvarnabhumi airport in Samut Prakan province on Sunday. (Photo: Sutthiwit Chayutworakan) /  WRITER: APINYA WIPATAYOTIN AND WASSANA NANUAM
About 80 Thai returnees from South Korea who "slipped through" a new screening process at Suvarnabhumi airport on Saturday are being told to report to health authorities in three days or face legal action under the Communicable Disease Control Act.
Deputy Public Health Minister Sathit Pitutecha, who is in charge of handling Thai workers who returned from working illegally in South Korea under an amnesty programme, said health authorities have the identities and contact details of this group of passengers, which can be used to track them down.
.
BANGKOK, Thailand-  A viral wake-up call

Representatives of the tourism, retail and commerce industries offer their views on the state's handling of the epidemic.
.
HANOI-  Vietnam Airlines case sparks hoarding in Hanoi 
A 26-year-old business class passenger on a Vietnam Airlines flight from London to Hanoi has triggered hoarding in the Southeast Asian country's capital, the lockdown of her neighbourhood and the home quarantine of Planning and Investment Minister Nguyen Chi Dung, who was on the same plane.
The Hanoi woman, who had returned on March 2 after visiting London, Milan and Paris, tested positive for the virus, the Ministry of Health announced on March 6. Over the weekend, her uncle and family driver and a 61-year-old man who was on the flight were also confirmed to have the virus, the ministry said. Vietnam hadn't reported an official case in more than three weeks before the new group.
.
DILI, Timor Leste / East Timor
East Timor (/-ˈtiːmɔːr/ (
listen)) or Timor-Leste (/tiˈmɔːr ˈlɛʃteɪ/; Tetum: Timór Lorosa'e), officially the Democratic Republic of Timor-Leste[11] (Portuguese: República Democrática de Timor-Leste,[12] Tetum: Repúblika Demokrátika Timór-Leste),[13] is a country in Southeast Asia.[14] It comprises the eastern half of the island of Timor, the nearby islands of Atauro and Jaco, and Oecusse, an exclave on the northwestern side of the island surrounded by Indonesian West Timor. Australia is the country's southern neighbour, separated by the Timor Sea. The country's size is about 15,007 km2 (5,794 sq mi).[7]
East Timor was colonised by Portugal in the 16th century, and was known as Portuguese Timor until 28 November 1975, when the Revolutionary Front for an Independent East Timor (Fretilin) declared the territory's independence. Nine days later, it was invaded and occupied by the Indonesian military, and was declared as the country's 27th province the following year. The Indonesian occupation of East Timor was characterised by a highly violent, decades-long conflict between separatist groups (especially Fretilin) and the Indonesian military.
In 1999, following the United Nations-sponsored act of self-determination, Indonesia relinquished control of the territory. East Timor became the first new sovereign state of the 21st century on 20 May 2002 and joined the United Nations and the Community of Portuguese Language Countries. In 2011, East Timor announced its intention to become the eleventh member of the Association of Southeast Asian Nations (ASEAN).[15] It is one of only two predominantly Christian nations in Southeast Asia, the other being the Philippines,[16] as well as the only Asian country to be located completely in the Southern Hemisphere.
.
.
Ads by: Memento Maxima Digital Marketing
@ [email protected]
– SPACE RESERVE FOR YOUR ADVERTISEMENT
..
ASIA-AUSTRALIA
.
TOKYO, Japan- Cathay Pacific suspends flights to Japan 
Cathay Pacific, which has slashed 40% of capacity across its network and asked staff to take unpaid leave, will suspend its flights to/from Tokyo Haneda, Fukuoka, Nagoya and Sapporo from March 9 to 28. Its flights to/from Tokyo Narita and Osaka Kansai will be halted from March 13 to 28, it said in a statement on its website late Saturday.
.
SEOUL- South Korea sees lowest new virus infections for 2 weeks while Italy's number soars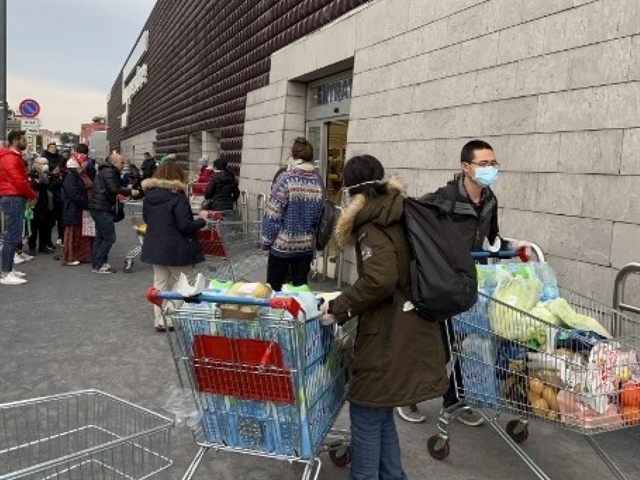 ROME  — Italy on Sunday recorded the second-highest coronavirus toll in the world, after reporting a sharp jump in deaths and overtaking South Korea on infections.
The number of fatalities nearly tripled, rising from 133 to 366 on Sunday, according to the civil protection agency, with most deaths occurring in the hard-hit Lombardy region in Italy's wealthy north.
The country now has the most deaths of any country outside China, and the second-most COVID-19 infections in the world, after the number of cases rose by a single-day record of 1,492 to 7,375.
South Korea currently has some 7,313 cases, and Sunday said its rate of infection was slowing.
Civil protection agency chief Angelo Borrelli said Italy was ordering 22 million surgical masks to help stop the spread.
Over 15 million Italians were adjusting to life in lockdown after the government issued a decree shutting off whole swathes of the north, including the city of Venice and the
READ MORE: https://vietnamnews.vn/world/653278/south-korea-sees-lowest-new-virus-infections-for-2-weeks-while-italys-number-soars.html
.
MIDDLE EAT
.
TEHRAN- Iran Air suspends flights to Europe: Tasnim 
Iran's flag carrier, Iran Air, said on Sunday that all of its flights to European destinations have been suspended until further notice "due to restrictions imposed on Iran Air flights from Europe for unknown reasons," the semi-official Tasnim news agency reported, citing a company statement.
.
TEL AVIV-  Israel to draft teens, army to fight virus spread 
Israeli Prime Minister Benjamin Netanyahu plans to mobilise the military and an army of teenagers to disinfect public spaces such as railway and bus stations with bleach. Netanyahu is putting them on the front line after concluding "the pandemic is not afflicting children or young people."
He's also weighing putting parts of the US on a travel blacklist.
.
MANAMA-  Bahrain bans spectators from F1 race 
Bahrain's F1 Grand Prix motor race will be held without spectators later this month because of the spread of the virus, according to a statement from Bahrain International Circuit.
"Convening a major sporting event, which is open to the public and allows thousands of international travellers and local fans to interact in close proximity would not be the right thing to do at the present time," it said. "Safety has to remain our utmost priority."
.
.
AMERICA
.
BUENAS AIRES- Argentina reports first virus death 
A man in his 60s became the first fatality from coronavirus in Argentina and in Latin America, La Nacion reported.
The man had travelled to France before returning to Argentina, the newspaper said, adding that he died Saturday morning at the Cosme Argerich Hospital. His diagnosis was confirmed by health authorities, the newspaper said.
.
In the US, Washington, D.C., and Virginia reported their first cases, and Argentina its first death.
WASHINGTON, USA –  Trump defiant as White House is rebuked for coronavirus 'mess'
US President Donald Trump, pictured at the Centers for Disease Control and Prevention on March 6, 2020, has been rebuked for his messaging on the outbreak.
WASHINGTON – President Donald Trump defended the "perfectly coordinated" US response to the coronavirus epidemic Sunday amid heavy criticism over health cuts and strategic blunders that have failed to stem its rapid spread.
The virus has reached 30 US states, killing at least 19 people, while the American capital announced its first case Saturday and 60 million people in California and New York state were under emergency orders.
Trump, who has been accused of peddling misinformation on the outbreak, blamed the media in an early morning tweet for trying to make his government "look bad" as criticism mounted with nearly 500 cases recorded.
READ MORE:  https://aseanews.net/wp-admin/post.php?post=63395&action=edit
.
The airline, one of the most high-profile corporate casualties of months-long pro-democracy protests in its home base Hong Kong, is slated to report 2019 full-year earnings Wednesday. It warned last month that first-half 2020 financial results will be "significantly down".
Trump didn't meet infected CPAC attendee
President Donald Trump and Vice President Mike Pence didn't meet with a person who had the coronavirus at the Conservative Political Action Conference in suburban Maryland, White House Press Secretary Stephanie Grisham said.
"There is no indication" the leaders came "in close proximity" to the individual, Grisham said in a statement. CPAC didn't identify the person but said they were exposed to the virus before attending the event and were diagnosed on Saturday. Trump and Pence made separate addresses at the CPAC conference.
"The president's physician and United States Secret Service have been working closely with White House Staff and various agencies to ensure every precaution is taken to keep the first family and the entire White House complex safe and healthy," Grisham said.
US Capital confirms first case 
Washington, D.C., Mayor Muriel Bowser said tests by the city's lab and the Department of Forensic Sciences confirmed the first coronavirus. Bowser's Saturday tweet didn't provide more information.
.
US CDC overruled by White House on advice to seniors: AP 
The US Centers for Disease Control and Prevention was overruled by the White House when it recommended that elderly and frail Americans shouldn't take commercial flights because of the virus, the Associated Press reported, citing a person familiar with the matter.
The CDC updated its website on March 6 to advise older adults and people with severe medical conditions to "stay home as much as possible" and avoid crowds.
.
US tests fewer than 6,000 virus samples
The US has tested fewer than 6,000 samples of suspected coronavirus cases, the top drug regulator acknowledged, as health officials struggled to explain the government's difficulty creating a diagnostic tool to contain the disease.
Food and Drug Commissioner Stephen Hahn said the government doesn't know how many people have been tested. The number is less than the 5,861 specimens checked, because each patient needs from two to 20 tests to confirm a diagnosis, he told reporters at the White House on Saturday.
The US response is set to ramp up substantially, Hahn and Health and Human Services Secretary Alex Azar said, as deaths nationwide reached 19. About 1.1 million tests have been shipped in the past week and another 1 million are being prepared, Hahn said.
A US-developed test was plagued for weeks, and has put health workers on the back foot in efforts to contain known clusters of infections. Hahn said 48 states now have labs able to test for the new coronavirus, including New York and California.
Virus-hit cruise ship off California given permission to dock
The virus-hit cruise ship Grand Princess off the coast of California will be allowed to dock at the Port of Oakland on Monday, the operator said on Twitter. At least 19 passengers and two crew members on the Carnival Corp vessel had tested positive for the virus, US Vice President Mike Pence said earlier.
Elderly individuals with serious underlying health issues should avoid certain activities such as taking a cruise, Pence said after meeting with the cruise-line industry in Florida. Pence said the industry agreed to work on plans to quarantine passengers on land, rather than aboard ships that can turn into transmission vehicles for the virus.
.
NEW YORK- American Film Institute postponing gala with Julie Andrews

Actress Julie Andrews. PHOTO: AP
.
NEW YORK (AP) — The American Film Institute (AFI) said it is postponing its 48th annual AFI Life Achievement Award Gala Tribute honouring Julie Andrews in an apparent response to the new coronavirus outbreak.mmer.
READ MORE:  https://aseanews.net/2020/03/09/48th-annual-afi-life-achievement-award-gala-tribute-new-york-usa-american-film-institute-postponing-gala-with-julie-andrews/
.
AFRICA
 .
LUXOR, Egypt- Cruise ship quarantined over new virus cluster, says Egypt
LUXOR, EGYPT (AP) — A cruise ship on Egypt's Nile River with over 150 tourists and local crew was in quarantine late on Saturday in the southern city of Luxor, as 45 people on board tested positive for the new coronavirus, authorities said.
.
EUROPE
.
MILAN, Italy- Empty streets and paranoia as northern Italy goes into lockdown
MILAN – The sun shone on deserted squares in Milan and empty gondolas in Venice on Sunday as a quarter of Italy's population came to grips with being cut off from the rest of the country, under new rules strictly limiting movement in and out of the new red zone.
 MILAN-  Italy unveils emergency measures for Milan region 
Italian Premier Giuseppe Conte tried to ward off alarm from spreading throughout Europe's fourth-biggest economy after he personally unveiled measures in the middle of the night to contain the spread of the virus by restricting movement and activity in the region around Milan.
Conte's announcement came after a leaked draft of the restrictions sparked confusion, with images on social media of Italians crowding trains to head south before the new rules came into force. The regulations are set to take effect "within hours," Conte said. They will last until April 3, according to the draft seen by Bloomberg.
Cases in Italy surged to 5,883, including Nicola Zingaretti, the leader of one of the two major government parties.
.
 ROME, Italy-  Italian football witnesses player revolt over virus
Empty parking lot at the Juventus's stadium before the Italian Serie A match against Inter Milan on Sunday.
.
ROME – Italy's chaotic football season witnessed a player revolt Sunday over the idea of having to play matches during the coronavirus outbreak — and the league demand for the games to go ahead.
.
.
LONDON- UK to deliver post-Brexit budget unChancellor of the Exchequer Rishi Sunak is looking to deliver on Boris Johnson's election promises. PHOTO: AFPder virus cloud
.
LONDON (AFP) – Britain unveils its first post-Brexit budget on Wednesday and analysts expect Prime Minister Boris Johnson to press ahead with major spending on infrastructure, despite the economic fallout from the coronavirus.
Finance Minister Rishi Sunak, who will present the budget after his predecessor Sajid Javid resigned unexpectedly last month, is also scheduled to outline emergency funding measures in the battle against COVID-19.
READ MORE: .https://borneobulletin.com.bn/uk-to-deliver-post-brexit-budget-under-virus-cloud/
.
.
All photographs, news, editorials, opinions, information, data, others have been taken from the Internet ..aseanews.net | [email protected] | Fo r comments, Email to :  Al Bulario