OP-ED CARTOONS: Editor's Choice – Tuloy ang POGOs kahit nagdadala ng problema

.
On the side of caution
.
<op-ed>
– SPACE RESERVE FOR YOUR ADVERTISEMENT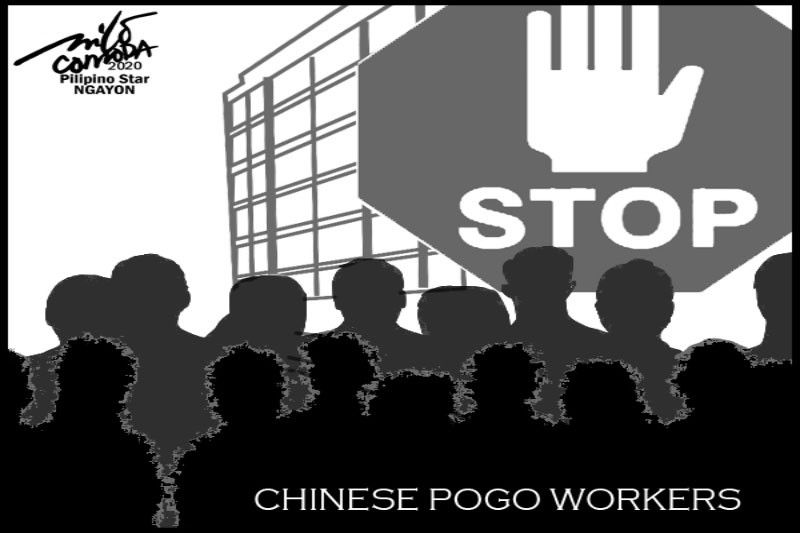 Tuloy ang POGOs kahit nagdadala ng problema
.
The Straits Times says
A watertight pact with Malaysia
The 1962 Water Agreement forms part of the bedrock of Singapore's relations with Malaysia. And legally, Singapore's position, that Malaysia has lost the right to review the price of water under the agreement, remains unchanged. However, the Government has said it is prepared to discuss issues relating to the agreement, including the price, yield and quality of water from the Johor River. Water is, after all, one of many issues on which the two countries collaborate, and it is not right for a single issue to colour a multifaceted relationship that is beneficial overall. Hence the need to see how both countries can cooperate and resolve issues for mutual benefit as a legacy to future generations on both sides.
Foreign Minister Vivian Balakrishnan shone light in Parliament on the status quo regarding the water situation by reiterating these fundamental aspects of the Singapore-Malaysia relationship. Those ties must be based on clear regard for the sanctity of signed agreements. Singapore's position on the Water Agreement is consonant with its general stand on treaties, which is that signatories must fulfil their obligations under them in letter and in spirit. Otherwise, international agreements would lose their credibility, undermining the rule of law that contributes to mutually beneficial relations among countries. The sanctity of the Water Agreement must remain the basis on which bilateral negotiations proceed. Countries can choose, together, to renegotiate what they have signed, but no side can abrogate its existing obligations unilaterally.
READ MORE: https://www.straitstimes.com/opinion/st-editorial/a-watertight-pact-with-malaysia
Geopolitics in the time of the coronavirus
.
The remarkable 'immunity' of China-friendly mainland South-east Asian countries to Covid-19 underscores the politicisation of public health issues
If the saying holds that China's sneeze metaphorically inflicts a cold on the world, then mainland South-east Asian countries should be stricken with acute pneumonia by now. But such is not the case.
Located next to China, where the capital city of Wuhan in Hubei province is ground zero for the new coronavirus outbreak, Cambodia, Laos, Myanmar and Thailand are geographically on the front lines as it were, more exposed than most, via travel and trade, to the rapidly spreading contagion.
 READ MORE:  https://www.straitstimes.com/opinion/geopolitics-in-the-time-of-the-coronavirus
.
Thitinan Pongsudhirak
.
<OP-ED>
All photographs, news, editorials, opinions, information, data, others have been taken from the Internet ..aseanews.net | [email protected] For comments, Email to :D'Equalizer | [email protected]