COVID-19 PANDEMIC: Day 114: WHO warns world youth 'you are not invincible'
Women walk along the empty banks of the Seine river in Paris, on the fourth day of a strict coronavirus lockdown in France.PHOTO: AFP
.
.

WHO warns world youth 'you are not invincible'
GENEVA (REUTERS) – Coronavirus can sicken or kill young people as well and they must also avoid mingling and spreading it to older and more vulnerable people, the World Health Organisation said on Friday (March 20).
With more than 210,000 cases reported worldwide and a death toll of 9,000, each day brings a "new and tragic milestone", WHO director-general Tedros Adhanom Ghebreyesus said.
"Although older people are hardest hit, younger people are not spared. Data from many countries clearly shows that people under 50 make up a significant proportion of patients requiring hospitalisation," Tedros told a virtual press conference.
"Today, I have a message for young people: You are not invincible, this virus could put you in hospital for weeks or even kill you.
"Even if you don't get sick, the choices you make about where you go could be the difference between life and death for someone else," he said.
But for the first time the central Chinese city of Wuhan, the outbreak's epicentre, reported no new cases on Thursday, "providing hope for the rest of the world that even the most severe situation can be turned around", Tedros said.
Amid global shortages of protective gear for health workers and diagnostic tests, Chinese producers have agreed to supply the WHO, he said.
Arrangements are being finalised and shipments coordinated to restock its Dubai warehouse to ship supplies where they are needed most, he added.
"Air bridges" will be needed to expedite supplies to countries for vital health workers, as many regular flights have been cancelled, according to Dr Mike Ryan, the WHO's top emergency expert.
The WHO has distributed 1.5 million lab tests worldwide and it may need potentially 80 times that for the pandemic, he said.
Ryan, asked about Iran – which is celebrating the Persian New Year as it battles the coronavirus which has killed more than 1,400 people and infected nearly 20,000 there – said that such celebrations need to be modified.
Mass gatherings "cannot only amplify the disease but they can disseminate the disease very far away from the centre", he said.
"So they can be very, very, very, very dangerous in terms of epidemic management."
The WHO has shifted to recommending "physical distance" instead of social distancing to help prevent transmission of the virus, officials said.
"We are changing to say 'physical distance' and that's on purpose because we want people to remain connected," said Dr Maria Kerkhove, a WHO epidemiologist.
"So find ways to do that, find ways through the Internet and through different social media to remain connected because your mental health going through this (pandemic) is just as important as your physical health," she said.
REF: https://www.straitstimes.com/world/europe/coronavirus-who-warns-world-youth-you-are-not-invincible
.
Ads by: Memento Maxima Digital Marketing

@ [email protected]
– SPACE RESERVE FOR YOUR ADVERTISEMENT
– SPACE RESERVE FOR YOUR ADVERTISEMENT
.
COVID-19 PANDEMIC:
NOW EPICENTER:
EUROPE'S MILAN, Italy.
ROME- Italy coronavirus deaths surge by 627 in a day, alarmed regions impose more restrictions
ROME (REUTERS) – Italy imposed further draconian restrictions on public life on Friday in an increasingly desperate effort to halt coronavirus infections after the death toll leapt by 627 in a single day, by far the biggest 24-hour rise recorded anywhere.
.
The mayor of the most badly affected city, Bergamo in the affluent northern region of Lombardy, said the true number of fatalities from the pandemic in his area was four times higher than was officially reported so far.
.
The Rome government last week ordered restaurants, bars and most shops to shut down nationwide until March 25. In addition, it shut schools and universities
Looking to boost morale, all Italian radio stations, for the first time, simultaneously broadcast the national anthem at 11am (6pm Singapore time), followed by three iconic songs, "Azzurro," "La canzone del sole" and "Nel blu dipinto di blu".
READ MORE: https://www.straitstimes.com/world/europe/italy-coronavirus-deaths-surge-by-627-in-a-day-lifting-total-death-toll-to-4032
<covid-19>
EUROPEAN UNION-EU
.
.
.
Ads by: Memento Maxima Digital Marketing

@ [email protected]
– SPACE RESERVE FOR YOUR ADVERTISEMENT
– SPACE RESERVE FOR YOUR ADVERTISEMENT
.
READ MORE: http://www.vientianetimes.org.la/freeContent/FreeConten_Govt56.php
EPICENTER:
ASIA'S WUHAN, HUBEI PROV., China
.
BEIJING- China sees zero local coronavirus cases for second day, hits new record on imported cases
BEIJING/SHANGHAI (REUTERS) –  China's coronavirus infections from abroad hit a new daily record while infected travellers reached an unprecedented number of Chinese provinces, pressuring the authorities to hold the bar high on already tough customs rules and public-health protocols.
For a second day in a row, China found no domestically transmitted cases of the virus, which is believed to have emerged in a central province late last year, according to new daily figures on the disease, registered on Thursday (March 19).
Now the focus is on guarding against cases arriving from abroad as the spread of the coronavirus in Europe and North America sparks a rush home by Chinese expatriates, many of them students, raising fears of a second wave of infections just as China brings its epidemic under control.
Mainland China had 39 new confirmed cases on Thursday, the National Health Commission said, all of them imported.  Of the new imported infections, 14 were found in Guangdong, eight in Shanghai and six in Beijing, the health authority said in a statement.
Big transport hubs like the capital, Shanghai, Guangdong, including the city Shenzhen, near Hong Kong, have been the main points of entry for the infected travellers.
But on Thursday (March 19), imported cases were also reported in the cities of Tianjin, Liaoning, Heilongjiang, Shandong and Gansu in the north, as well as in Zhejiang, Fujian, Guangxi, Sichuan, bringing the total number of imported infections in China to 228.
The commission did not say where the cases were believed to have originated but provincial authorities said some of the travellers had been in Britain, the United States and Spain.
NO SYMPTOMS
The new imported case in Tianjin, a city of 11 million people, was a 23-year old woman studying in London who travelled home via Zurich, Tokyo and Beijing, the Xinhua state news agency said.
The northeastern city of Shenyang said a traveller arriving from London, via Seoul, was its first imported case. It said the traveller did not show any fever or respiratory tract symptoms after arriving at Shenyang's airport on March 16.
The Yale School of Public Health said in a study many overseas outbreaks were caused by travellers from China who were pre-symptomatic and therefore not screened or isolated.
To limit the possibility of asymptomatic patients returning to spread the disease, authorities in a growing number of Chinese regions are making travellers coming back from any of 24 countries badly hit by outbreaks spend 14 days in isolation, either at home or at designated venue.
President Xi Jinping warned on Wednesday (March 19) that China must not allow the improving trend of containment of the virus be reversed.
Wuhan, capital of the central province of Hubei and the epicentre of the outbreak, saw no new cases for a second day, the National Health Commission said.
That brings the total number of confirmed cases in mainland China to 80,967. The death toll from the outbreak had reached 3,248 as of the end of Thursday, up by three from the previous day.  Globally, 245,000 people have been infected and more than 10,000 have died.
REF: https://www.straitstimes.com/asia/east-asia/china-sees-zero-local-coronavirus-cases-for-second-day-imported-infections-surge
.
.
Ads by: Memento Maxima Digital Marketing

@ [email protected]
– SPACE RESERVE FOR YOUR ADVERTISEMENT
– SPACE RESERVE FOR YOUR ADVERTISEMENT
.
ASEAN
.
BRUNEI- First COVID-19 recovery, total now 78
Minister of Health Dato Seri Setia Dr Haji Mohd Isham bin Haji Jaafar
A COVID-19 positive case at the National Isolation Centre has fully recovered and was permitted to return home. The individual has to continue self-isolation for seven days at home. This is the first case of a fully recovered COVID-19 case in Brunei Darussalam. Meanwhile, the country recorded five new positive COVID-19 cases, bringing/ James Kon
READ MORE: https://borneobulletin.com.bn/first-covid-19-recovery-total-now-78-2/
.
PHNOM PENH, Cambodia- COVID-19 cases continue rise, now at 51
The Health Ministry late Friday  confirmed four new cases of COVID-19 – one Malaysian and three Cambodians in Phnom Penh, Kampong Cham, and Battambang provinces bringing the total in the Kingdom to 51.
 .
In a press released just minutes ago, the ministry said one of the cases is a Cambodian man, 33, who was infected after having been in direct contact with an infected man who returned from a religious event in Malaysia.
Among the 51 who tested positive for the COVID-19, are 32 Cambodians, three Britions, two Frenchmen, a Canadian, a Belgian, 12 Malaysians, and a Chinese who had since recovered, the ministry said last night..
READ MORE: https://www.khmertimeskh.com/50704157/covid-19-4-more-cases-as-total-rises-to-51-in-cambodia/
.
<covid-19>
.
VIENTIANE, Laos-  Health Ministry to import face masks from Vietnam
The Ministry of Health plans to import face masks from neighbouring countries, including Vietnam, Thailand, and China, to overcomes shortages of the item in Laos.
READ MORE: http://www.vientianetimes.org.la/freeContent/FreeConten_Health_57.php
.
<covid-19>
.
.
JAKARTA –  Indonesia's COVID-19 deaths jump to 25, highest in Southeast Asia
JAKARTA (CNA) – Indonesia announced six more COVID-19 deaths yesterday, taking the death toll to 25, a Health Ministry official said.
This is the highest COVID-19 death toll in Southeast Asia.
"There are five new deaths in Jakarta and one in Central Java," the government's spokesperson for the COVID-19 pandemic Achmad Yurianto said at a press conference.
READ MORE: https://borneobulletin.com.bn/indonesias-covid-19-deaths-jump-to-25-highest-in-southeast-asia-2/
.
<covid-19>
.
KUALA LUMPUR-  Malaysia army to enforce virus curbs as cases top 1,000
.
KUALA LUMPUR (AFP) – Malaysia will deploy the army to support police in enforcing tough restrictions to halt the spread of the coronavirus, a minister said yesterday, as cases in the country surged above 1,000.
Malaysia reported 130 new virus cases yesterday to take its total to 1,030 – the highest figure of any Southeast Asian country. Two people have died.
READ MORE:  https://borneobulletin.com.bn/malaysia-army-to-enforce-virus-curbs-as-cases-top-1000-2/
.
<covid-19>
.\
YANGON, Myanmar-  No confirmed case so far in Myanmar on March 21.
Facts and figures for COVID-19
Number of people being tested for suspected COVID-19 infection in Myanmar's regions and states.
<covid-19>
MANILA-  Philippine virus cases, 230; deaths, 18
President Rodrigo Duterte may need to undergo a retest for COVID-19 if Health Secretary Francisco Duque III, who is under a 14-day quarantine, tests positive for the novel coronavirus.
"In case the President interacted with Secretary Duque and the results of his test turn out to be positive, then we will advise the President to get tested again and to undergo self-quarantine," said Health Assistant Secretary Ma. Rosario Vergeire, when asked about reports that Duque met the President on Monday.
Malacanang has assured the public that Duterte, who turns 75 on March 28, remains "fit and healthy" even after his exposure to Duque.
* Chief Justice Diosdado M. Peralta on Friday said he tested negative of COVID-19 after he showed symptoms of the disease following an official trip to the Netherlands early this month. In a statement,
Peralta reassured the officials and employees of the judiciary and the general public that he is continuing his work from home and that he is closely monitoring the situation of the courts throughout the country.
Manila Standard/  
by
Macon Ramos-Araneta and Rio N. Araja, Rey E. Requejo
READ MORE: https://manilastandard.net/news/top-stories/320130/ph-virus-cases-230-deaths-18.html
.
<covid-19>
SINGAPORE-  40 new cases in Singapore, stricter safe distancing measures introduced
SINGAPORE – Stricter safe distancing measures will be introduced to reduce the risk of further local transmission, the authorities announced, as Singapore reported another 40 Covid-19 cases on Friday (March 20).
READ MORE: https://www.straitstimes.com/singapore/covid-19-40-new-cases-in-spore-stricter-safe-distancing-measures-including-1m-separation
 .
BANGKOK, Thailand-  89 new cases in highest daily jump, total 411
An official from the Department of National Parks, Wildlife and Plant Conservation cleans the area where pets are sold at Chatuchak Market in Bangkok on Friday. (Photo by Nutthawat Wicheanbut)
.
Boxing venue and Malaysian gathering still major sources, say health officials
The Public Health Ministry reported 89 new cases on Saturday in the largest daily jump since the coronavirus outbreak, bringing the total to 411.
Of the new cases, 51 were linked to existing patients.
Thirty-two people in Greater Bangkok and some provinces contracted the virus from people infected during a boxing match.
Two new patients linked to the cases involving an entertainment complex were reported in Ekkamai and Sukhumvit areas and they went to Chiang Rai province.
Six cases linked to a mosque in Malaysia were reported in Pattani, Narathiwat and Yala provinces
The remaining 38 new cases were not linked to the three incidents. Twelve came from abroad and several of them had gone to pubs. Six were drivers and 20 others are being investigated.
Of the accumulated total of 411 on Saturday, 366 remained hospitalised, 44 were discharged and one died./  WRITER: ONLINE REPORTERS
READ MORE: https://www.bangkokpost.com/thailand/general/1883525/89-new-cases-in-highest-daily-jump-total-411
.
<covid-19>
.
HÀ NỘI — Việt Nam confirms 92nd COVID-19 case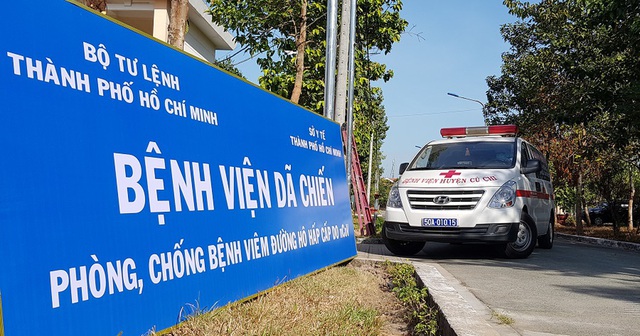 HÀ NỘI — The Ministry of Health has confirmed a male patient, living in Ward 9 in Đà Lạt City, Lâm Đồng Province, as the 92nd case of COVID-19 in Việt Nam on Saturday.
The 21-year-old patient is an international student in France. On March 16, he travelled from Paris, France to Doha, Qatar on Qatar Airways flight QR40, row 29, and then on Qatar Airways flight QR970, seat 18D, to Tân Sơn Nhất International Airport in HCM City on March 17. Upon entry, the patient did not display any symptoms of COVID-19 and was sent to the isolation area in District 12, HCM City.
READ MORE: https://vietnamnews.vn/society/653944/viet-nam-confirms-92nd-covid-19-case.html
On March 17, the patient suffered a fever, sore throat and dry cough and was transferred to Củ Chi field hospital on March 18 for treatment.
The Tropical Diseases Hospital in HCM City confirmed his sample as positive late at night on March 19, 2020. The Pasteur Institute of HCM City today also confirmed his test was positive for SARS-CoV-2. — VNS
.
<covid-19>
.
DILI, Leste Timor – President of the republic to declare a state of emergency: MS

.
Acting Minister for Health (MS), Elia Antonia dos Reis Amaral said President of the Republic, Francisco "Lu-Olo" Guterres would declare
soon state of emergency in line with corona virus, which had begun infected Timor-Leste's neighboring countries, Indonesia and
Australia. Elia made the comments on Wednesday (18/3) after meeting with the President of the Republic at the Palace of the President.
She affirmed that the president republic had the constitutional authorities to declare the state of emergency based on the resolution,
which the Government submitted. "It is made to help support the Government is efforts of preventing the widespread corona virus through ministerial line coordination meetings," she said
Ref: Radio Timor-Leste, March 18, 2020 language source: Tetun
<covid-19>
.
ASIA-PACIFIC, AUSTRALIA/NEW ZEALAND
.
NEW DELHI- India gears up for lockdown on Sunday
Modi announces one-day curfew; country to ban incoming international flights for a week
India is all set to go into lockdown on Sunday with a one-day nationwide curfew coupled with a week-long ban on all incoming international flights as Prime Minister Narendra Modi yesterday sought his countrymen's cooperation to battle the coronavirus.
Mr Modi, in his first address to the nation since India registered its first coronavirus case on Jan 30, announced the one-day curfew stretching from 7am to 9pm in a televised speech yesterday.
India has reported at least 173 cases of Covid-19, the disease caused by the coronavirus, and four fatalities.
/Nirmala Ganapathy India Bureau Chief In New Delhi
READ MORE: https://www.straitstimes.com/asia/east-asia/india-gears-up-for-lockdown-on-sunday
.
<covid-19>
TOKYO- Japan's coronavirus infections cross 1,000 – NHK
TOKYO (Reuters) – Japan has recorded 1,016 cases of domestically transmitted cases of coronavirus as of Saturday, according to public broadcaster NHK, hitting a new milestone as the nation grapples with pressure to avoid a health crisis ahead of Tokyo Olympics.
The tally rises to 1,728 if 712 cases of infections from a cruise ship moored near Tokyo last month are included, according to NHK./  (Reporting by Junko Fujita; Editing by Raju Gopalakrishnan)
.
<covid-19>
.
SEOUL- South Korea reports 147 new coronavirus cases, total 8,799
SEOUL (REUTERS) – South Korea reported 147 new coronavirus infections on Saturday (March 21), holding to its downward trend in daily infections from a peak in February, but concerns about new outbreaks around small clusters and people coming from abroad persisted.
The new cases bring the country's total to 8,799. The cumulative number of deaths from the virus also rose to 102.
READ MORE: https://www.straitstimes.com/asia/east-asia/south-korea-reports-147-new-coronavirus-cases-total-8799
.
AMERICA
.
NORTH ANERICA
USA
————————–
as of: March 20, 2020
USA
Confirmed:  14,000
Recovered:
Death: 200
———————–
LOS ANGELES- California orders 40m residents to stay home, except for essential trips
California's 40 million residents have been ordered to stay home except for essential trips, the most drastic action taken to date to contain the coronavirus pandemic in the United States.
READ MORE: https://www.straitstimes.com/world/united-states/california-orders-40m-residents-to-stay-home-except-for-essential-trips
.
.
All photographs, news, editorials, opinions, information, data, others have been taken from the Internet ..aseanews.net | [email protected] | Fo r comments, Email to :  Al Bulario