ASEAN EDITORIAL CARTOONS: Killed in custody
.
THE EDITOR
The 2019 Plague" Day 327
.
.
SPACE RESERVE FOR  ADVERTISEMENT
.
.
.
.EDITORIAL – Killed in custody
.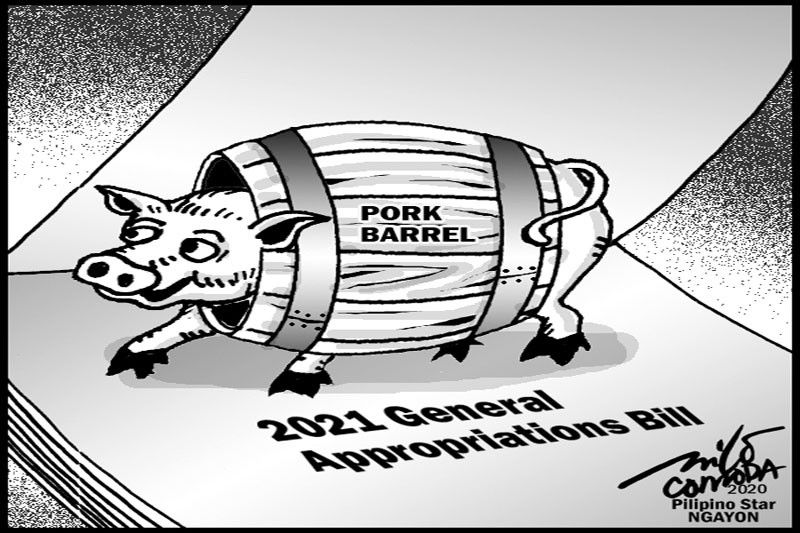 EDITORYAL – Walang nakasingitna 'pork' sa budget
SPACE RESERVE FOR  ADVERTISEMENT
.
SPACE RESERVE FOR  ADVERTISEMENT
.
.
The Straits Times says
Painful decisions amid difficult times
The recommendations last week by the National Wages Council (NWC) to employers on temporary wage cuts to protect jobs, and to be responsible and sensitive if retrenching staff, point to the difficult times ahead which companies need to navigate carefully. The council said that the amount of the cuts should depend on a sector's and a company's outlook, and that employees should be told how the wages will be restored eventually. Also, employers should use the annual and monthly variable components to adjust wages. They should cut basic pay only if it is really necessary to avoid retrenchments. These recommendations go beyond the NWC's earlier emphasis on reducing non-wage costs first.
Clearly, the continuing economic downturn has made it necessary for the council to suggest a stronger, and indeed a significant, alternative to retrenchments than cutting non-wage costs. Should that alternative prove to be insufficient, a tripartite advisory on managing excess manpower and responsible retrenchment has called on employers to use objective criteria, such as ability, experience and skills, should they need to retrench workers. They should also lean towards retaining Singaporeans, while recognising the importance of permanent residents in their workforce. When business picks up, employers should look carefully at strengthening their local workforce by hiring locals when they are able to do so.
.
READ MORE: https://www.straitstimes.com/opinion/st-editorial/painful-decisions-amid-difficult-times
---
SIGN UP TO RECEIVE OUR EMAIL
.
The most important news of the day about the ASEAN Countries and the world in one email:  [email protected]