COVID-19 PANDEMIC: COVID-19 infection cross 59.4 million infections globally as deaths cross more than 1.4 million.
Let us together stop the coronavirus. Let us hope the COVAX Initiatives works. Dreamstime
.
The coronavirus COVID-19 is affecting 213 countries and territories around the world and 2 international conveyances.
.
The update-11.24.2020
Sick Earth Plague Day 364

Coronavirus 
as of Tuesday 7am, November 24, 2020
Cases globally: 59,454,265:
Deaths: 1,401,217:
Recovered: 41,092,858.
.
.
.
Here is the ASEAN status as of Tuesday 7am, November 24, 2020
Khmer Times
 .
.
Here we provide updated information on cases in Asean, comprising new cases, total cases, new deaths and total deaths.
Ads by: Memento Maxima Digital Marketing
Ads by: Memento Maxima Digital Marketing
@[email protected]
SPACE RESERVE FOR  ADVERTISEMENT
.
Brunei
Brunei had +1 new cases, has a total of 149 with 3 deaths.
Cambodia
There has been +1 new positive case of the novel coronavirus (COVID-19) in Cambodia. The tally is at 306. No deaths. Total recovered at 295.
Cambodia has +1 new case with the tally now at 306 and 11 active cases. It is working very hard to keep the virus at bay, emphasising and re emphasising on self-hygiene and social distancing but the fear factor and rumors are taking its toll.
.
Indonesia
The country reported +4,442 new infections, taking the totals to 502,110 infections with +118 new deaths, bringing total to 16,002 deaths.
Laos
The country reported +14 new case recorded, total at 39. No deaths.
Malaysia
The country reported +1,884 new cases, taking the total to 56,659, with +2 new deaths, total deaths at 337.
 .
.
Myanmar
Myanmar reported +1,259 new cases, taking total to 80,505 and +26 new deaths, total is at 1,765 deaths.
Philippines
The Philippines recorded +1,799 new cases, bringing the total to 420,614 with +50 new deaths, bringing total 8,173 deaths.
Singapore
Reported +5 new cases, taking the total to 58,165 and 28 deaths.
Thailand
Reported +7 new cases, total at 3,920, 0 new death, total deaths stands at 60.
Vietnam
Vietnam's Ministry of Health had +5 new cases and a total of 1,312 cases, no new death, total remains at 35.
Flight attendant among five new imported COVID-19 cases
Update: November, 23/2020 – 19:08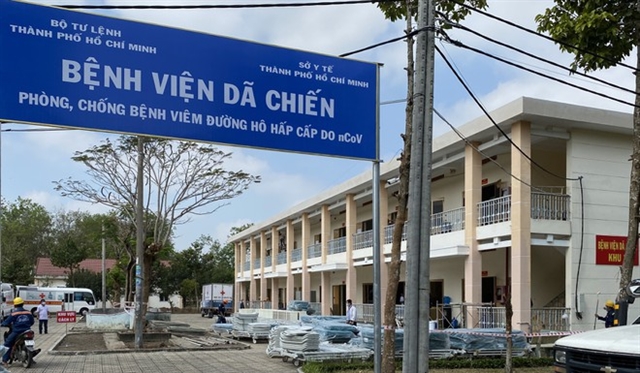 HÀ NỘI — Five imported cases of COVID-19 were confirmed on Monday, including a Vietnamese flight attendant.
The new cases bring Việt Nam's total to 1,312 patients so far, according to the Ministry of Health.
Two were quarantined in Hà Nội and are under treatment at the National Hospital for Tropical Diseases No 2 in Đông Anh District, whereas the other three were quarantined in HCM City and are being treated at the Củ Chi Hospital.
Two of the five are foreign experts, an Indian national and Filipina national. The other three patients are Vietnamese.
Also on Monday, nine COVID-19 patients were declared to have recovered from the disease, bringing the total number of patients to have been given the all-clear to 1,151.
Việt Nam has seen 35 COVID-19-related fatalities. — VNS
Source: world meters
 .
.
SIGN UP TO RECEIVE OUR EMAIL
.
The most important news of the day about the ASEAN Countries and the world in one email:  [email protected]