HEADLINE-ENVIRONMENT: Phú Hòa District Phú Yên Province- Securing humanity's future, one tree at a time
.
.
.
It's still early in the summer and Hà Nội's skies are a crystal clear blue as far as the eyes can see.
Increased air pollution in recent years has made a blue sky a rare sight in Viet Nam's capital, and while the COVID-19 pandemic has wreaked havoc on all aspects of life, one area where it may have a silver lining is environmental protection.
Lockdowns across the world have led to drops in emissions and therefore air pollution, while the global nature of the crisis could just jolt humanity into a long-needed awakening to the need to counter the unfolding climate crisis.
.
The trees of a historical temple in Hà Nội's Tây Hồ District provide a poignant example of renewal after ecological ruin, and just how far we have to go.
At the Voi Phục (Kneeling Elephants) Temple on Thụy Khuê Street, the lush green garden is closed to the public due to the pandemic. But the temple's 89-year-old caretaker Nguyễn Văn Tùng is still busy tending to the premises and collecting wild mangoes in the backyard to give away to community youth groups.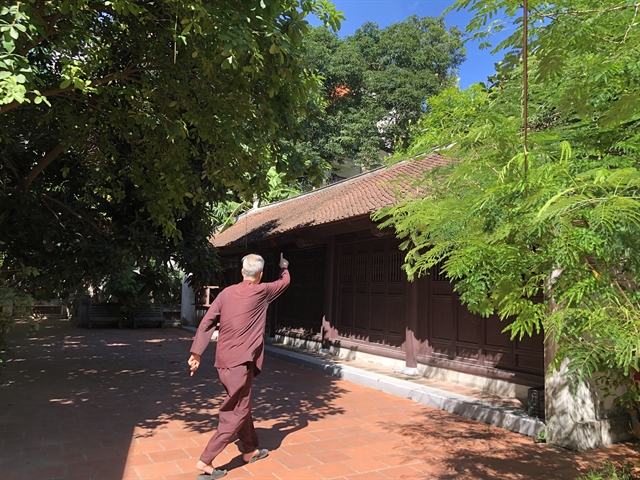 "This temple was built in the 11th century dedicated to Prince Linh Lang, son of King Lý Thái Tông. He was a winning warrior to fight against the Song invaders," said the slender, healthy-looking man, who has spent 34 years doing community work here at the temple.
The temple of Kneeling Elephants was once home to nine wild mango trees. These trees, believed to be around 800 years old, were awarded National Heritage status, but in 2014, eight of them died from inner trunk erosion. The only surviving tree now stands in a private home next to the temple compound.
Now some younger trees, the descendants of their elderly forefathers, grow in the temple's garden and bear new fruit every year.
An oft-repeated Greek proverb goes: "A society grows great when old men plant trees whose shade they know they shall never sit in."
Tùng will never sit in the shade of the young trees he's tending to and his example can show us the path towards a great society, with clean air.
.
UN COVID-19 report
While the world has suffered heavy human losses over the past year and a half due to the pandemic, it barely scratches the surface of the damage we have inflicted on Mother Earth from years of pollution.
'How COVID-19 is changing the world: a statistical perspective', published by the UN's Committee for the Coordination of Statistical Activities, goes some way towards explaining the early impacts of the pandemic as of April 30, 2020.
While millions were pushed out of work and into poverty, children could not go to school, family violence soared and gender equality took a step back, the only sign of hope was that air pollution was on the decline, due to lockdowns reducing travel and the devastating impact on the aviation industry.
While researchers cautioned that the decline of some air pollution indicators didn't mean the air was free from all pollution, it was still a positive sign for those concerned about the environment.
Scientists have also been at pains to point out that exposure to polluted air makes one more vulnerable to the effects COVID-19, as if we needed another incentive to clean up our act.
However, the pandemic did cause an increase in medical waste due to the sudden increased need for PPE.
According to a study from the Public Waste Agency of Flanders in 2018, 10-15 per cent of medical waste is hazardous, a worrying figure.
"Improper disposal of wastes via small scale incineration and dumpsite burning will result in point sources of highly toxic persistent organic pollutants (POPs) generation with impacts on health," the report said, warning that waste management must be given adequate attention and treatment to ensure minimal impacts on human health and environment.
The third edition of the statistical report was released in March 2021 and the worldwide picture looks worse in terms of economic impact, household economies and the labour market, but the environmental impact was still positive, if small as total CO2 emissions reduced by 6 per cent in 2020 compared to 2019.
During widespread lockdowns, between the months of March through April and November, CO2 reductions per month ranged between 10 and 15 per cent.
Though tourism and aviation suffered an unprecedented crisis, they contributed CO2 reductions of 33 per cent for domestic aviation and 16 per cent for ground transportation. The decreasing tendency even continued after lockdowns were lifted.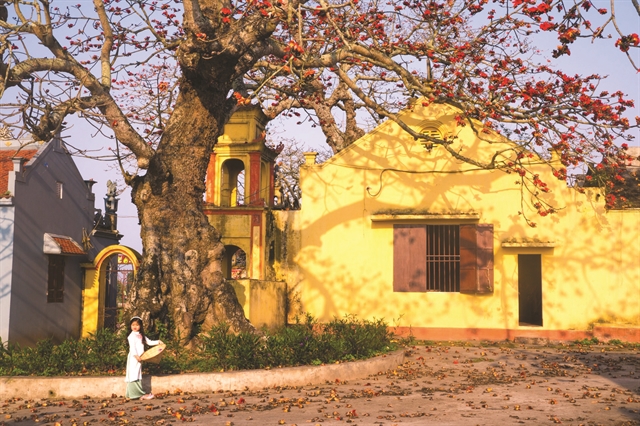 However, the report shows that after industrial and energy sectors witnessed some CO2 emissions reductions, they bounced right back to 2019 levels when lockdowns were lifted.
Some world-leading economies have set emission reduction targets and plan to attain carbon neutrality to "build back better".
Canada, the EU, the Republic of Korea and the UK have all mapped out recovery plans with carbon reductions focusing on renewable energy, investing in clean transportation, mobility and creating a green industrial revolution.
China is heading supporting electric vehicles and setting up a China Green Development Fund. The New Zealand Government has launched a fund targeting decarbonisation of industrial process heat.
These are welcome moves, as another UN report said the COVID-19-led emissions reductions were short-term only and long-term plans were needed to stay on track to meet the Paris Climate Agreement goals.
Despite this, the Paris Agreement goals do not seem to be within reach as much of the world is still heavily dependent on industries with high carbon emissions.
.
Month for Environment protection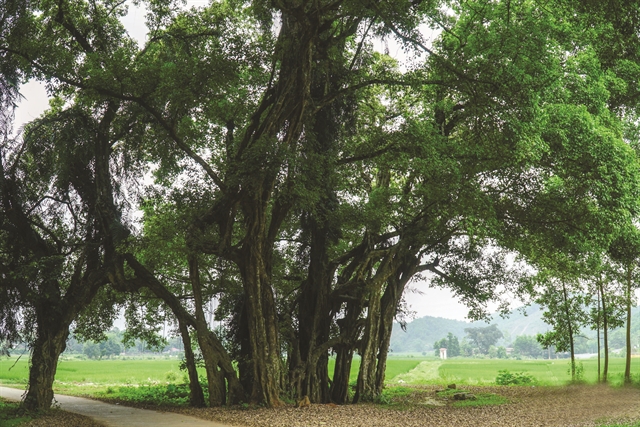 So how is Việt Nam cleaning up its environment, reducing carbon emissions and preserving biodiversity?
This month, Deputy Minister of Natural Resources and Environment Võ Tuấn Nhân called for a change in public awareness and appropriate activities to stop nature from being degraded.
The Ministry of Natural Resources and Environment also called on the public to treat our ecology with humanity and responsibility. It also urged the public to suggest initiatives to protect Việt Nam's natural biodiversity.
Amid social distancing, environmental organisations need to adjust their activities accordingly to spread the message of World Environment Day and Month of Actions for Environment.
Online conferences or roundtable discussions are needed to explain the 2020 Law on Environment and suggest solutions to protect ecology, while media collaboration is crucial to best communicate the need to protect our environment.
On a personal level, everyone needs to limit the use of plastic bags and disposable products, and dispose of waste properly.
Everyone can also increase their use of recycled products, separate domestic waste from organic and non-organic and increase the re-use of recyclable items.
On the local government level, authorities need to strictly follow rules on the collection, classification, transportation and treatment of medical waste amid COVID-19 outbreaks.
The Ministry of Natural Resources and Environment has emphasised the importance of 2020 Law on Environment Protection, where natural heritage commands us all to respect and protect the Earth.
The overall policy has been clear and consistent from top management, now a detailed plan of action, guidelines and a handbook on environmental assessment are required.
On World Environment Day, the United Nations also started its Eco-restoration Decade (2021-2030). Việt Nam needs to pull its weight to ensure a sustainable future.
.
Planting the future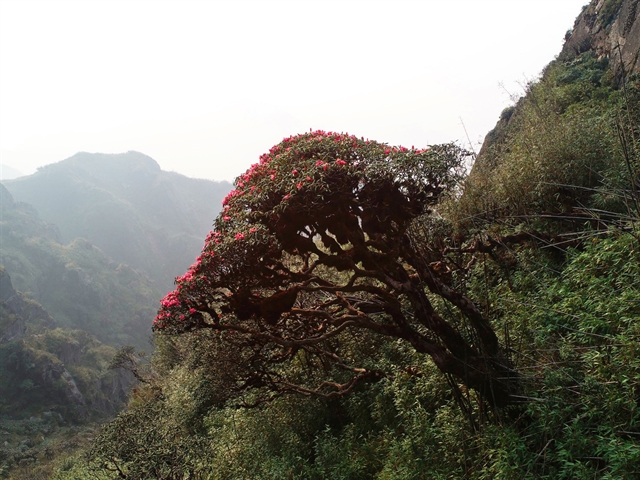 Far from Hà Nội, in the barren mountains of Bắc Hà Province, a tour operator signed a deal to plant young samu pine trees on the land of a Mông ethnicity homestay owner.
Before the first spring drizzle dropped on the land, the tour operator Huy Trung had finished planting his first batch of young sycamore pines. In January 2021 alone, Trung planted 600 seedlings.
A couple of months later, the Ministry of Natural Resources and Environment launched a plan to plant one billion trees nationwide. The plans have received a great deal of media coverage and the avid support of then-Prime Minister Nguyễn Xuân Phúc.
An ambitious goal no doubt, but if we can all take a leaf from Trung's book and follow caretaker Tùng's example, we can inch Việt Nam towards that goal, one tree at a time. VNS