GLOBAL IMAGES: COVID19 PANDEMIC- 12.01.2019 -Day 77 / China's death toll surges past 1,500 as Hubei province reports 139 new deaths
WHO tags virus from Wuhan very grave threat
. 
.
WHO:
GENEVA-   Cases stabilise, but outbreak could go any direction
WHO chief Tedros Adhanom Ghebreyesus attends a news conference in Geneva.PHOTO: AFP
From Wikipedia, the free encyclopedia
Epidemiology
The earliest reported symptoms occurred 1 December 2019, in a person who did not have any exposure to the Huanan Seafood Wholesale Market or to the remaining 40 affected people. Of the following 40 confirmed cases of COVID-19, two-thirds were found to have a link with the market, which also sold live animals.Of cases that began before 1 January 2020, 55% were linked to the market. By 22 January, this figure was reported to have dropped to 8.6%.[73] Hence, as the number of cases has increased, the significance of the market has lessened
During the early stages, the number of cases doubled approximately every seven and a half days. In early and mid-January 2020, the virus spread to other Chinese provinces, helped by the Chinese new year migration. On 20 January, China reported a sharp rise in cases with nearly 140 new patients, including two people in Beijing and one in Shenzhen.By 25 January, the number of laboratory-confirmed cases stood at 2,062, including 2,016 in Mainland China, seven in Thailand, six in Hong Kong, five in Macau, five in Australia, four in Malaysia, four in Singapore, three in France, three in Japan, three in South Korea, three in Taiwan, three in the United States, two in Vietnam, one in Nepal and one in Sweden.[76]
.
<g.images>
.
CHINA:
.
Senior China diplomat Wang Yi concedes challenge of virus, slams 'overreaction'
THE EPICENTER:
China's death toll surges past 1,500 as Hubei province reports 139 new deaths
<>
BEIJING- People arriving in Beijing to be quarantined as China struggles to pick up economy
.
HONG KONG: Hong Kong pledges $4.5b as city fights to contain spread of virus.
Hong Kong leader Carrie Lam also announced measures to try to alleviate the burden on businesses and residents already hit by months of anti-government protests.PHOTO: AF
.
SHANGHAI-  Coronavirus fears rattle Asia traders.
A worker wearing a protective suit in front of an infrared temperature machine in the lobby of the Shanghai Stock Exchange. PHOTO: AP
.
<g.images>
.
Memento Maxima Digital Marketing
– SPACE RESERVE FOR YOUR ADVERTISEMENT –
.
ASEAN
.
BRUNEI- Drop in cross border travel following COVID-19 scare
Cross Border Tourism ..
Miri has seen a drop in the number of visitors from Brunei, especially over the weekend, following the COVID-19 virus which has affected many countries. Recreational spots and seaside resorts in the city are seeing a drastic drop in the number of cross-border visitors from Brunei, Malaysian newspapers reported. Frequent traveller Ling Sie Ting – who works in Brunei and travels to Miri every week – said a lot of Bruneians are concerned about the COVID-19 coronavirus.
.
SIHANOUKVILLE,  Cambodia- Cambodia's strongman premier Hun Sen welcomed Friday the passengers of a US cruise ship blocked from several Asian ports over fears of a deadly new virus. 
REFUSED ENTRY. Passengers who disembarked from the Westerdam cruise ship (left) get on a bus in Sihanoukville on Friday, where the liner docked after being refused entry at other Asian ports due to fears of the COVID-19 outbreak. Cambodia's strongman premier Hun Sen welcomed Friday the passengers of a US cruise ship blocked from several Asian ports over fears of a deadly new virus. 
AFP
>
 <>
 .
MANILA-  Dep. of Tourism  insists public events safe amid COVID-19 outbreak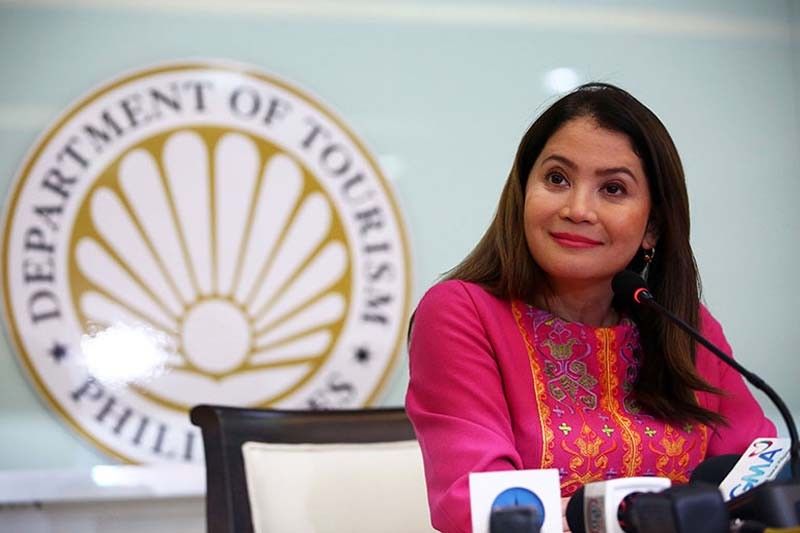 In this May 2018 file photo, newly appointed Tourism Secretary Bernadette Romulo-Puyat answers questions from the media during a press conference at the Department of Tourism office in Makati City. /The STAR/Miguel De Guzman
<>
.
SINGAPORE'S TOTAL DEFENCE AGAINST THE CORONAVIRUS
Singapore can contain the spread of the coronavirus through Total Defence and keep going, Defence Minister Ng Eng Hen said. "In some countries, this fear created distrust and divided people. But in Singapore, we rallied through Total Defence, stayed united, overcame the Sars crisis to emerge intact and stronger," he said. The national defence framework – comprising economic, social, psychological, military, digital and civil defence – has to come into action again against the coronavirus, Dr Ng said.
.
SINGAPORE: Nine more cases confirmed in Singapore
.
.
BANGKOK- LOVE, NOT VIRUS, IS IN THE AIR  – Some 3,000 students gathered in Thailand's Ayutthaya province to send Valentine's Day wishes to China.
Thailand:   "China keep fighting," students and teachers of Jirasat Wittaya School chanted, as they stood with a pair of elephants in a heart formation in a courtyard.
..
HÀ NỘI — COVID-19 outbreak in Việt Nam remains under control: Steering committee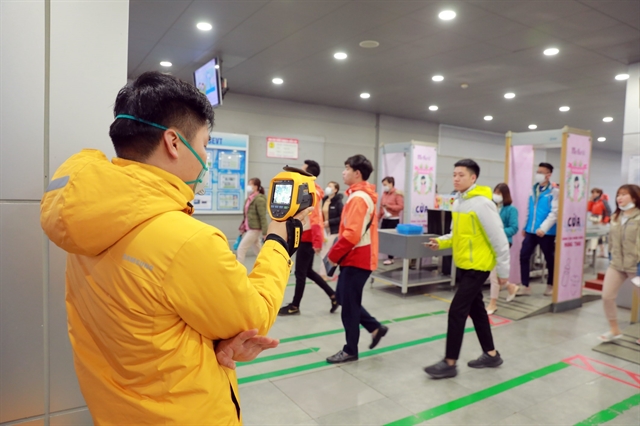 < >
ADS by:
Memento Maxima Digital Marketing
– SPACE RESERVE FOR YOUR ADVERTISEMENT –
.
ASIA:
.
PYONGYANG, N.Korea- US says it's ready to help North Korea combat virus.
SEOUL, South Korea (AP) — The United States (US) expressed deep concern about North Korea's vulnerability to the outbreak of a new virus and said it was ready to support efforts by aid organisations to contain the spread of the illness in the impoverished nation. North Korea has moved to strengthen quarantines and other preventive measures to protect itself from the COVID-19 illness that has killed hundreds and sickened tens of thousands in China, North Korea's neighbour and closest ally.
.
TAIPEI, Taiwan- Taiwan says it didn't need China's permission for WHO meeting on coronavirus
<g.images>.EUROPE:
.
BRUSSELS- EU boost preparations to fight new virus
BRUSSELS (AP) — European Union (EU) Health Ministers agreed on Thursday to boost preparations and organise a coordinated response to prevent the virus that emerged in China from further spreading across Europe. At an emergency meeting in Brussels, officials from the bloc's 27 nations said they need to plan more to avoid any possible shortages of medicine or protective equipment during the outbreak, which the World Health Organization (WHO) has called a threat to global health.
>
<g.images>