Asean Photography: International Federation of Photographic Art (FIAP) – Photo of Spratlys wins international photo contest | Viet Nam News
No dispute here: The photo Wonderful Spratlys taken by photographer Nguyễn Á.
.
Viet Nam News
.
HÀ NỘI — A photo of Trường Sa Lớn Island in the Spratlys seen from a seaplane won a gold medal from the International Federation of Photographic Art (FIAP) in the landscape section.Taken by photographer Nguyễn Á, the FIAP award was announced at the awards ceremony for the ninth International Artistic Photo Contest in Việt Nam 2017 (VN17). The contest, sponsored by FIAP, is conducted by the Việt Nam Association of Photographic Artists (VAPA), which also awarded gold medals to category winners.The biennial contest attracted 11,448 entries from 958 photographers spanning 36 countries and territories. The submission categories were portrait, daily life, landscape and the open section.
Á said he has visited the Spratlys many times and whenever he does, he always falls in love with the islands and people there. He compared his infatuation with the islands to love at first sight.
"Each time I come to the Spratlys, I discover a new splendid angle to capture in my photos," he said. "I will return there for sure if I have a chance."
.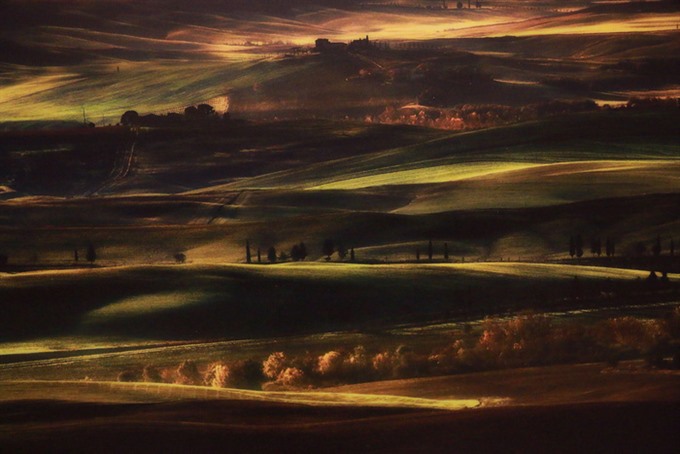 Serene: An early morning scene taken by Giuseppe Tomelleri (Italy) won a FIAP gold medal.
.
The judging panel included famous Vietnamese and foreign photographers such as Agatha Bunanta (Indonesia), David Poey-Cher Tay (Singapore), Lý Hoàng Long and Hoàng Quốc Tuấn (Việt Nam). The council will grant FIAP and VAPA medals to photographers at each category.
"The contest is a rendezvous and a big playground for amateur and professional photographers in the world, where they can share the same passion for photography and learn from each other," said Vũ Quốc Khánh, chairman of the VAPA. "Through photography, we have a chance to understand the different cultures."
In the landscape category, Early Morning by Giuseppe Tomelleri (Italy) also won a gold medal from both FIAP and VAPA.
In the portrait section, the FIAP gold medal went to A Thái Ethnic Woman by Vũ Duy Bội (Việt Nam). The VAPA gold medal was presented to Papa Carlo by Alla Sokolova (France).
In the daily life section, the FIAP gold medal was given to Love in the Snow by Guanlai Ouyang (China) while the VAPA gold medal went to Từ Tâm (Tolerance) by Bùi Viết Đồng (Việt Nam).
.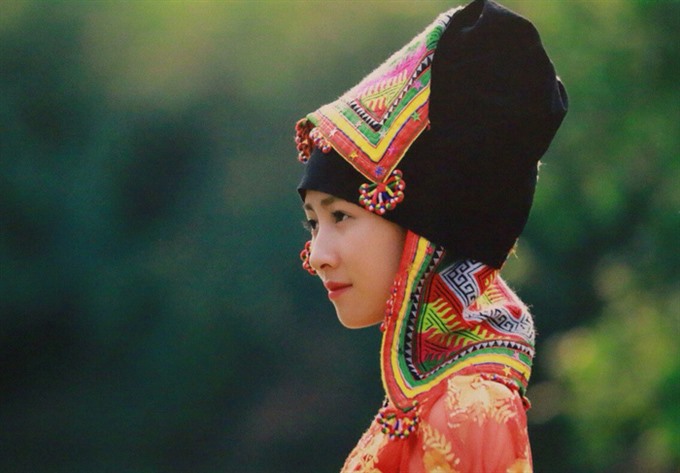 In profile: A photo of a Thái ethnic woman taken by Vũ Duy Bội.
.
In the open section, the VAPA and FIAP gold medals were respectively granted to The Swan by Trần Tuấn Việt (Việt Nam) and Relationship by Alla Sokolova (France).
Bội, 64, said he had become passionate about photography since he retired and had more time for travel.
"Once I visited Ba Bể Lake, the beauty of the nature totally charmed me," said Bội. "When I came home, I tried to describe what I saw and experienced to my wife and children, but they couldn't understand enough. I realised that words can't describe how beautiful the landscape is. I decided to buy a camera to take photos of the places I visited to keep the memories and show my family what I enjoyed."
Bội said he was amazed to receive his gold medal. He had travelled to the northern province of Sơn La to take photos of hoa ban (orchid blossoms). By chance he met a group of young Thái women. He took the photo of one of them and was surprised when the photo won.
"It's amazing because landscape is my favourite topic but I won in the portrait category," he said.
The exhibition will run until the end of December at the National Photo Archives and Exhibition Centre, Lane 3, Tôn Thất Thuyết Street, Cầu Giấy District, Hà Nội. — VNS
.
 Viet Nam News | Life & Style | Update: December, 05/2017 – 09:00
<>
NOTE : All photographs, news, editorials, opinions, information, data, others have been taken from the Internet ..aseanews.net | [email protected] |
For comments, Email to :
Goldenhands Arts Club | [email protected]| Contributor